Police released an image of the two suspects believed to be responsible for the shooting in the Darrell's Wharf area on June 16th that resulted in a 56-year-old man being injured.
A police spokesperson said, "As the investigation continues into that brazen shooting incident which occurred at Darrell's Wharf around 7:30 p.m. on Wednesday 16th June, 2021 and left a 56-year-old man with multiple gunshot injuries, Police today released an image of the two suspects believed responsible for this senseless act of extreme violence.
"After the shooting, the suspects rode off on a dark coloured motorcycle, headed west along Harbour Road.  The rider was wearing a dark coloured top and light pants. The passenger [gunman] was wearing a blue jacket and dark pants.
Image provided by the police: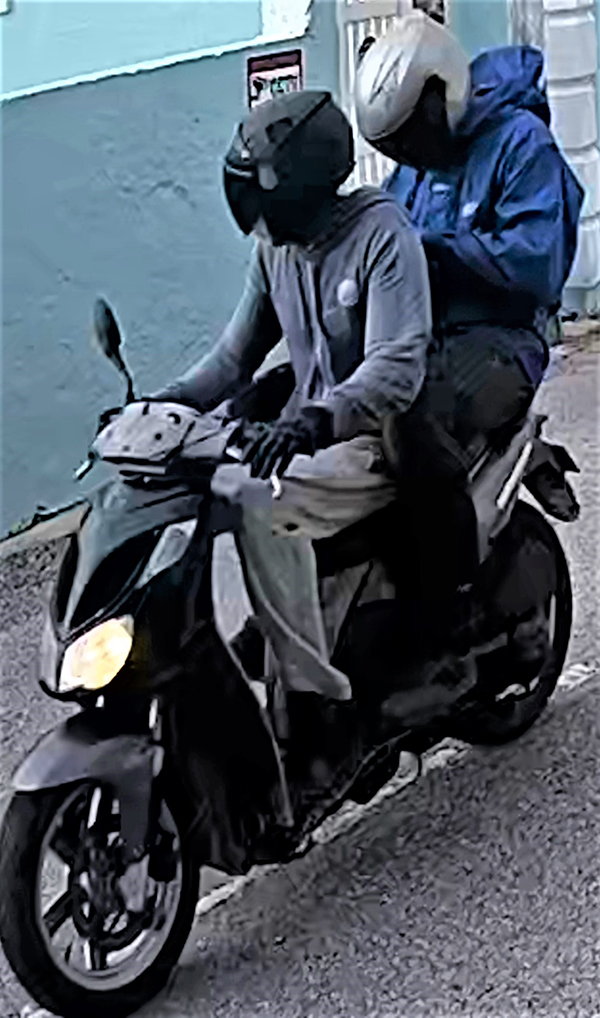 "Police are once again appealing for anyone who may have seen the motorcycle or, has any information on this incident, to call 211, the main police number, 2950011, the confidential Crime Stoppers number on 800-8477 or, online at www.crimestoppers.bm.
"We urge you to get in contact with us and provide any information you may have, no matter how insignificant it may seem, to help bring the perpetrators to justice."
Read More About