The Bermuda Government is urging people to add Covid-19 to the list of diseases that were controlled due to vaccines.
The Bermuda Government tweeted the photo below, saying: "14 diseases we've controlled thanks to vaccines: Polio, Tetanus, Measles, Influenza, Hepatitis B, Hepatitis A, Rubella, Hib, Whooping Cough, Pneumococcal Disease, Rotavirus, Mups, Chickenpox, Diptheria. Let's add Covid-19 to the list."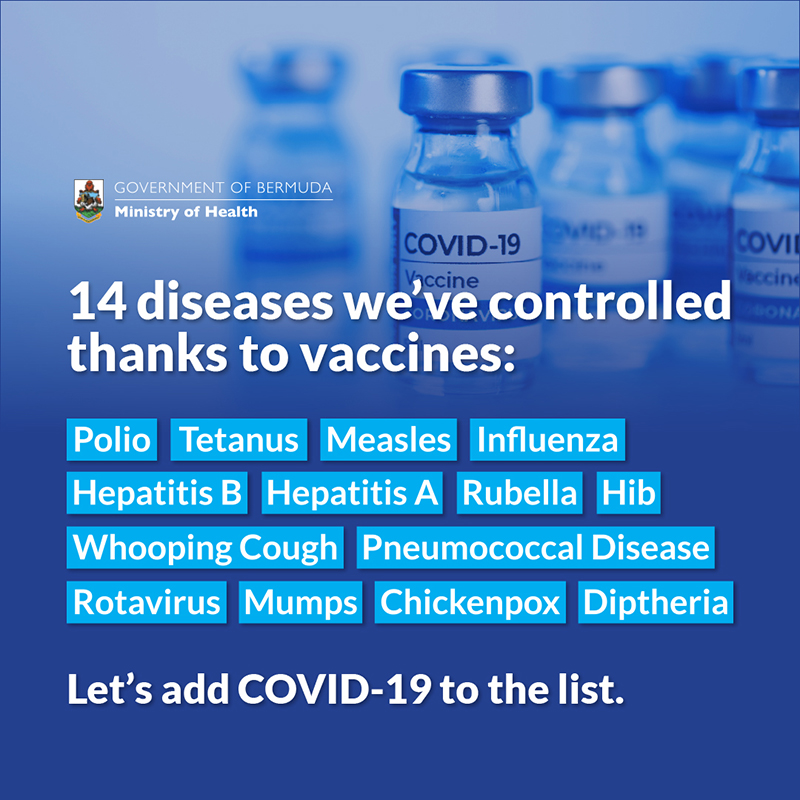 You can find more information on the links below and also on our dedicated website BermudaCovid.com, which is the most comprehensive resource and historic record available of Bermuda's handling of the pandemic.
Read More About
Category: All