The United States CDC has moved Bermuda back to Level 2, which states that there is a "moderate level of Covid-19 in Bermuda" and "unvaccinated travelers who are at increased risk for severe illness from COVID-19 should avoid nonessential travel to Bermuda."
Screenshot from the page on Bermuda on the CDC website as of today: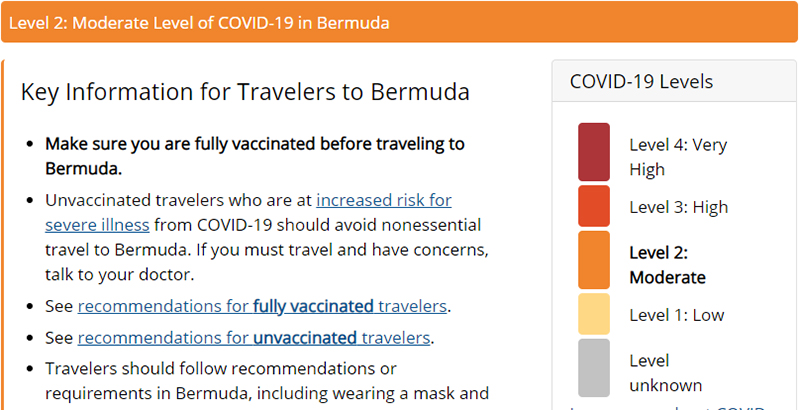 This is the latest change in the always evolving classification system the CDC runs, following after the July update which changed Bermuda's country classification from Level 2 to Level 1 [the best level] and we have now been moved back to Level 2.
The animation below shows some of the recent changes to Bermuda's classification by international entities and you can view the full static version of the timeline here on BermudaCovid.com.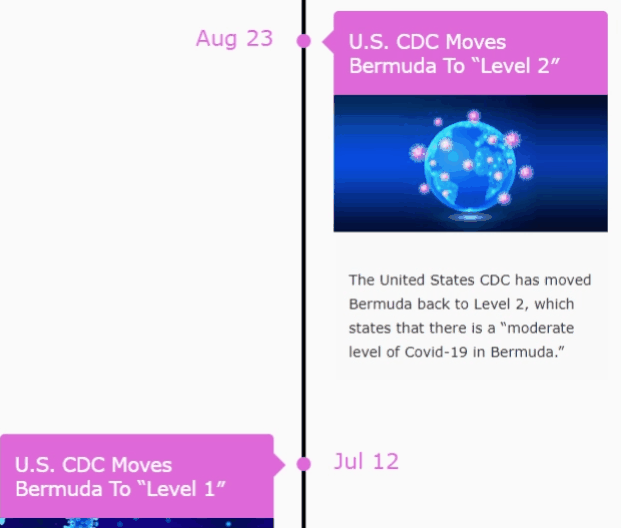 You can find more information on the links below and also on our dedicated website BermudaCovid.com, which is the most comprehensive resource and historic record available of Bermuda's handling of the pandemic.
Read More About
Category: All