The United States CDC has today [Sept 20] moved Bermuda to "Level 4: Very High Level of Covid-19 in Bermuda" — the highest level — saying that people should "avoid travel to Bermuda."
It further notes that "if you must travel to Bermuda, make sure you are fully vaccinated before travel" and "because of the current situation in Bermuda, even fully vaccinated travelers may be at risk for getting and spreading Covid-19 variants."
Screenshot from the CDC website as of today: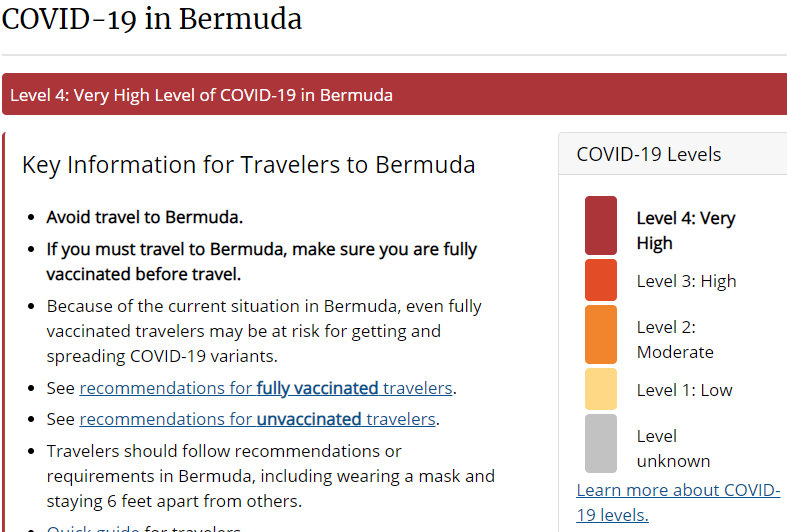 This change is not unexpected as it follows what has been the worst week since the pandemic began, with the highest active cases, most cases in one day, most people in hospital, most people in ICU, and most sadly, the most deaths in one week, with seven deaths announced since last week Monday.
The other two places added to Level 4 today are Antigua & Barbuda and Guyana, leading to a CNN headline noting that "Antigua, Bermuda among popular destinations ranked 'very high' risk by CDC."
Update: The U.S State Department also posted this tweet on their official account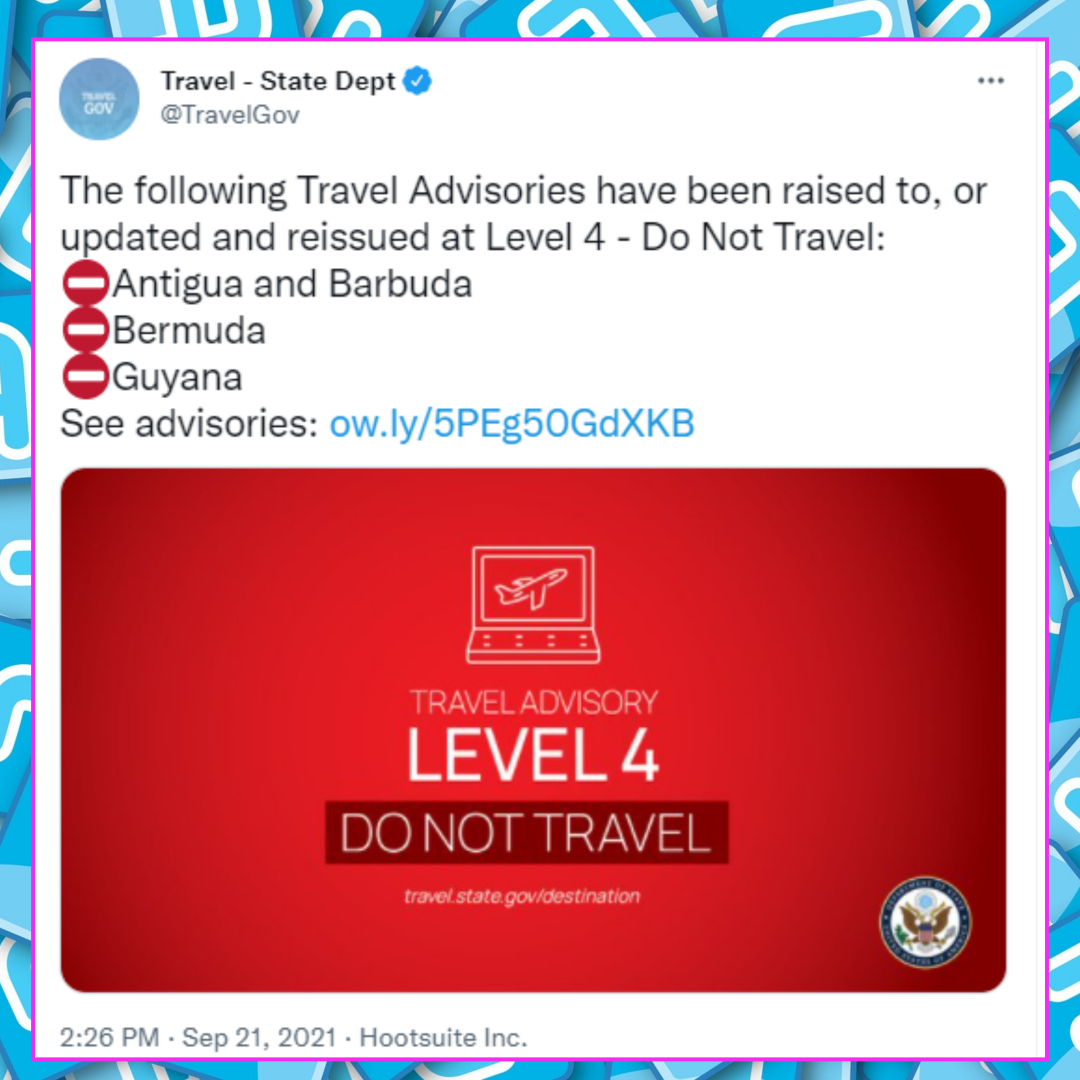 The last time Bermuda was ranked as "Level 4″ by the CDC was during our last major outbreak back in April 2021. A quick animation of the timeline of our changes in classification is below, you can read the full timeline here on BermudaCovid.com, or read all Bernews coverage of our CDC rankings here.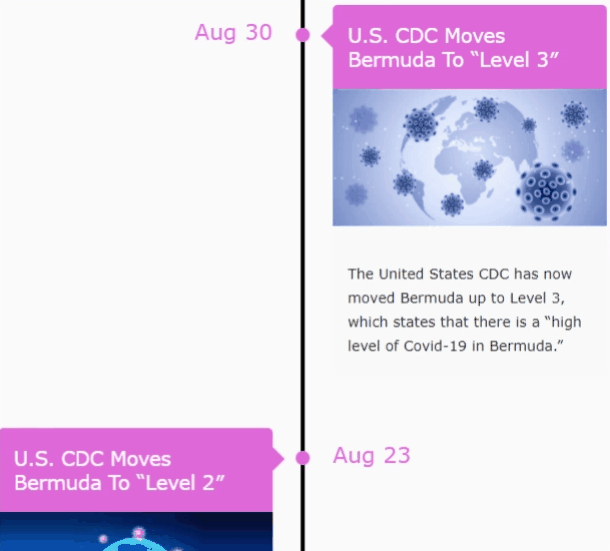 You can find more information on the links below from our dedicated website BermudaCovid.com, which is the most comprehensive resource and historic record available of Bermuda's handling of the pandemic.
Read More About