Family and friends gathered on Knapton Hill last night [Aug 19] to pay their respects to Ra-Che Williams, who tragically passed away following a hit and run collision in June.
A photo of Mr. Williams, with the words "Gone Too Soon" was placed at the scene, with some people leaving flowers as a tribute.
Some people wore shirts bearing Mr. Williams' image as the prayed and showed support to his mother, Rachel Bailey, urging people on the island to both remember his life and to drive carefully.
One speaker said, "This monument, which has been erected in remembrance of him, will serve as a reminder to all that there was someone who loved people who came this way."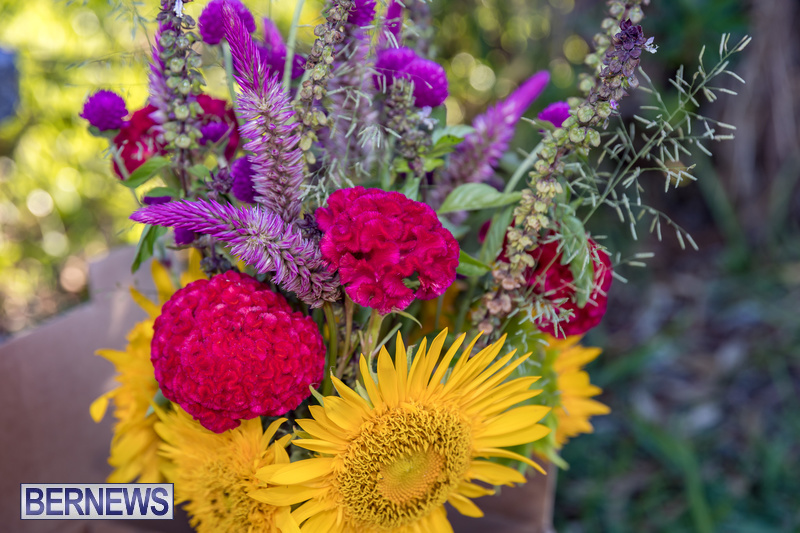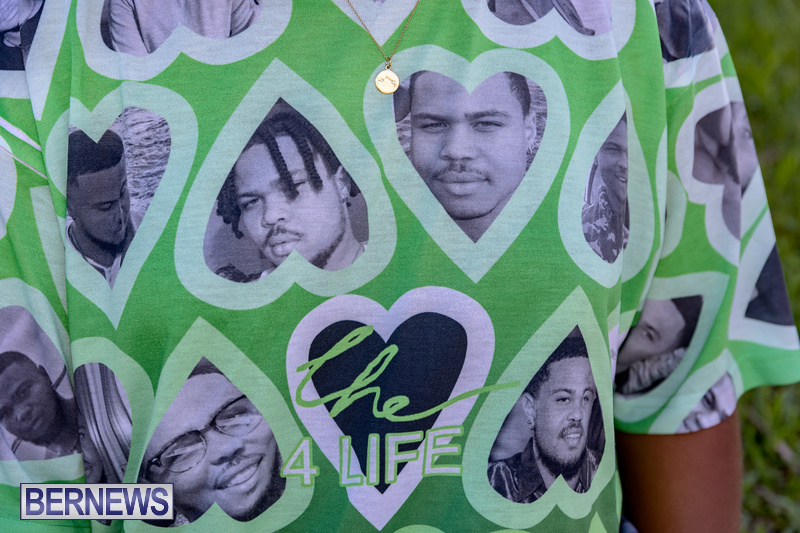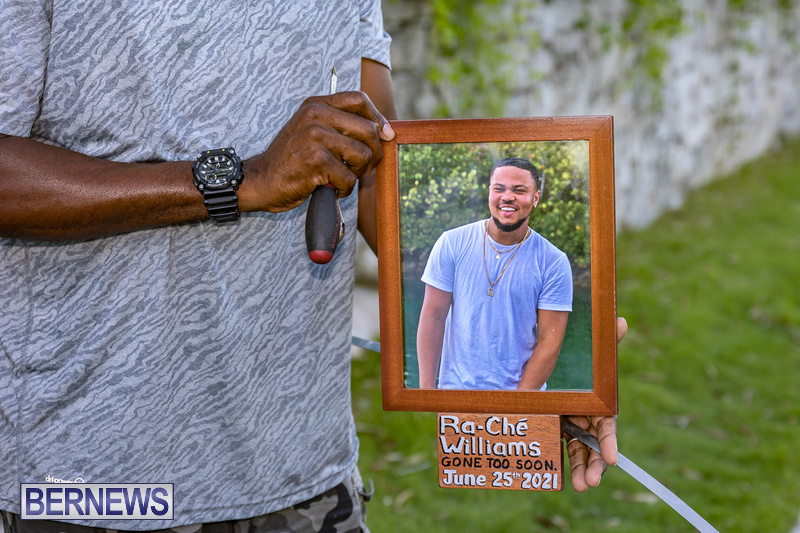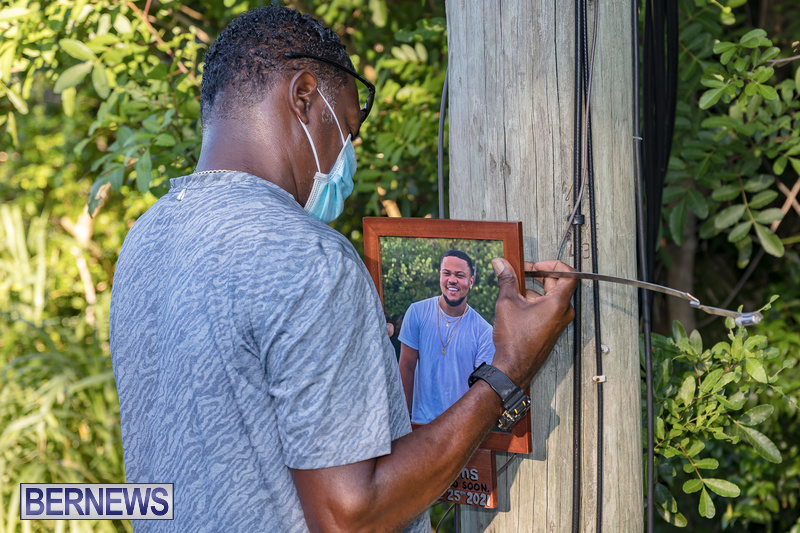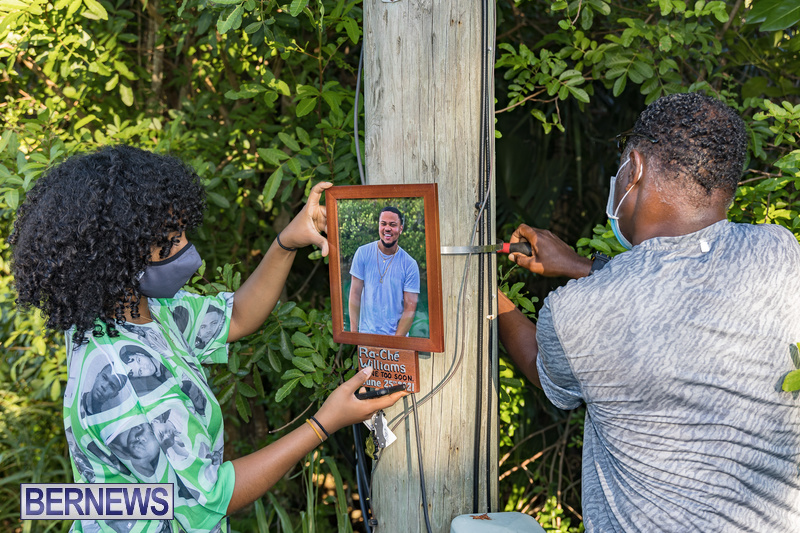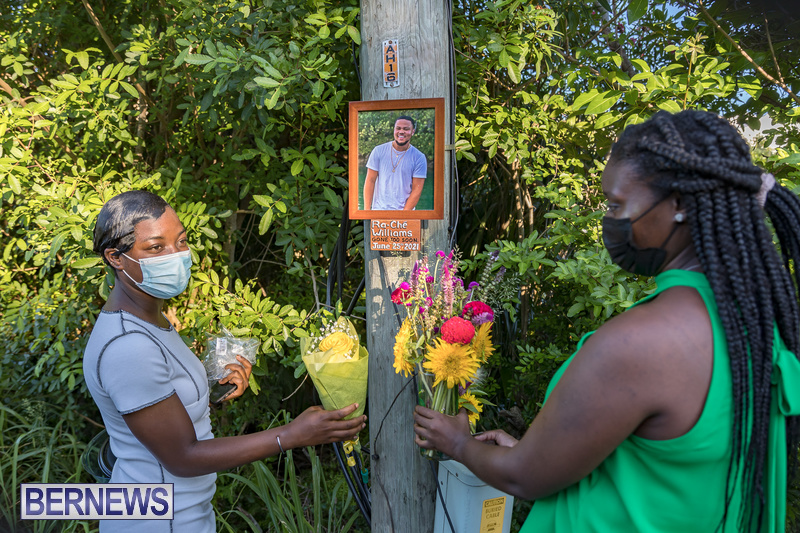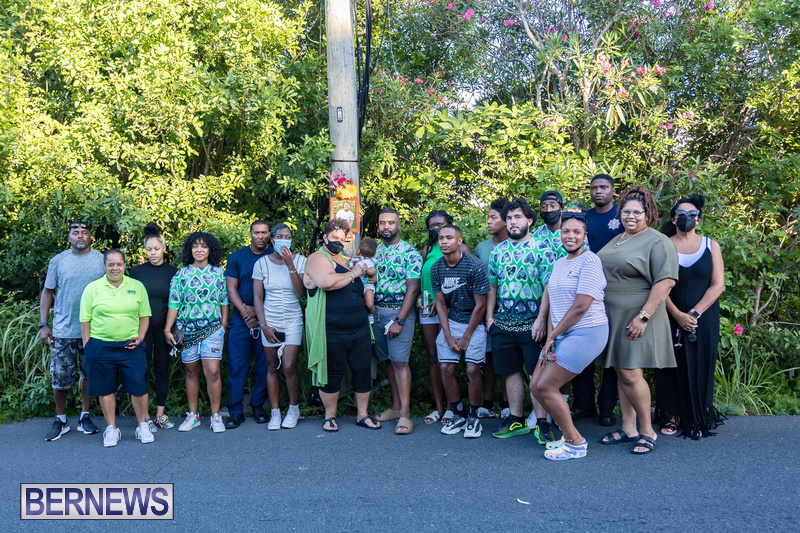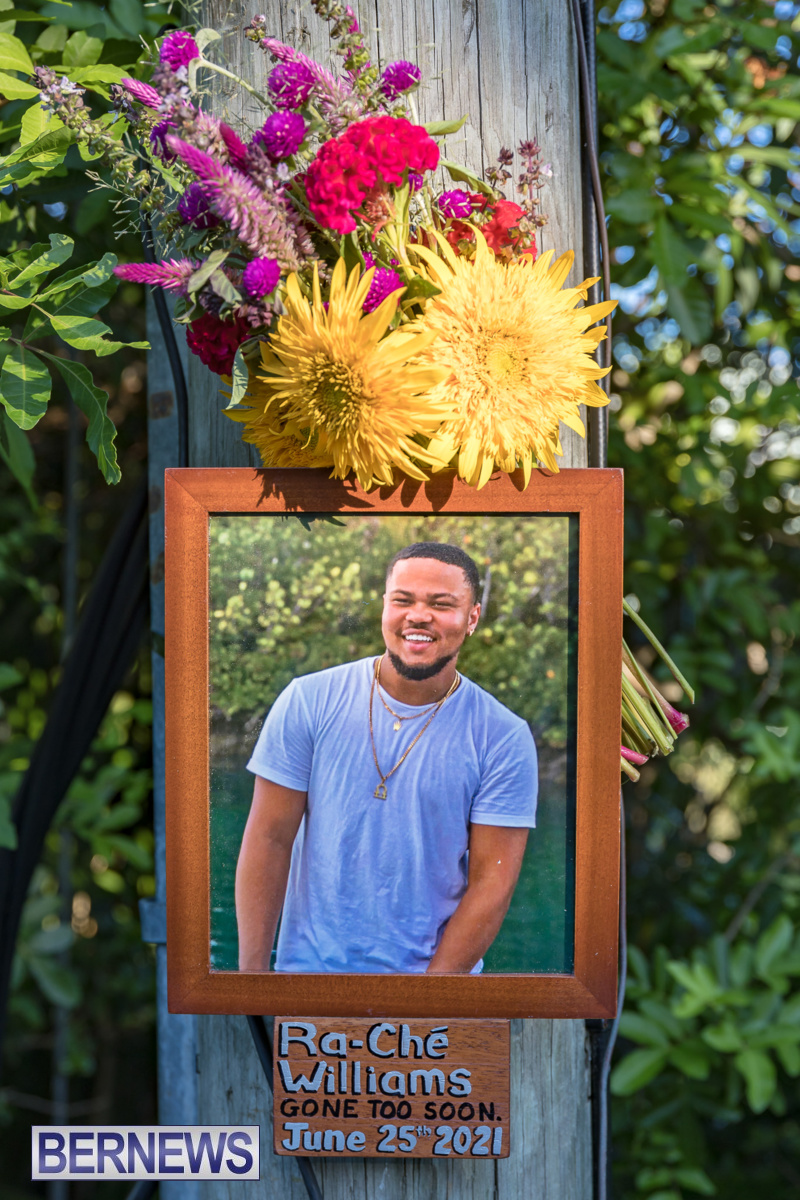 Read More About