The Bermuda Women's U20 Football Team is currently on top of the standings in Group A of the Concacaf Women's U-20 Qualifiers after a very impressive start that saw the team defeat the U.S. Virgin Islands by a score of 5 – 0 on Monday [Sept 13] in Curacao.
Bermuda took the lead in the first half when Jahni Simmons scored, and then Katherine Bean-Rosario scored back-to-back goals to make it 3 – 0; Jaden Masters scored two more goals in the second half to make it 5 – 0.
The BFA previously announced that the Bermuda Women's U20 Squad for the Concacaf W U20 Qualifiers includes Emily Cabral, Koa Goodchild, Jaden Masters, Katelyn Medeiros, CheChulae Dowling, Trinae Edwards, Samantha Davis, Camryn Lines, Ashley DaSilva, Danni Watson, Katherine Bean- Rosario, Samara Darrell, Zorena Anderson, Jahni Simmons, Jahde Simmons, Terrinae Trott, Satia Burchall, Robin-Valana Pearman, and K'Xyiae Gibbons.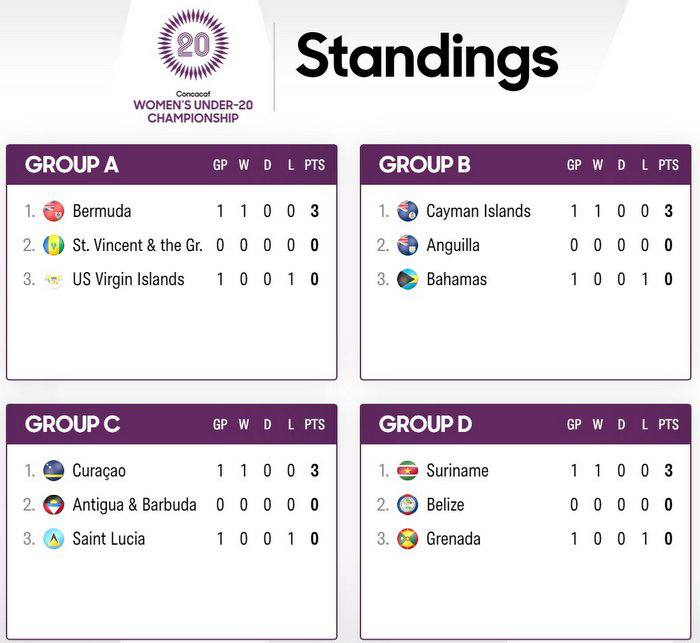 Read More About