Minister of Health Kim Wilson and Chief Medical Officer Dr Ayoola Oyinloye are scheduled to join Bernews at 12.30pm today [Sept 8] for the latest episode in the Bernews News & Views series, where they will be discussing the Covid-19 pandemic.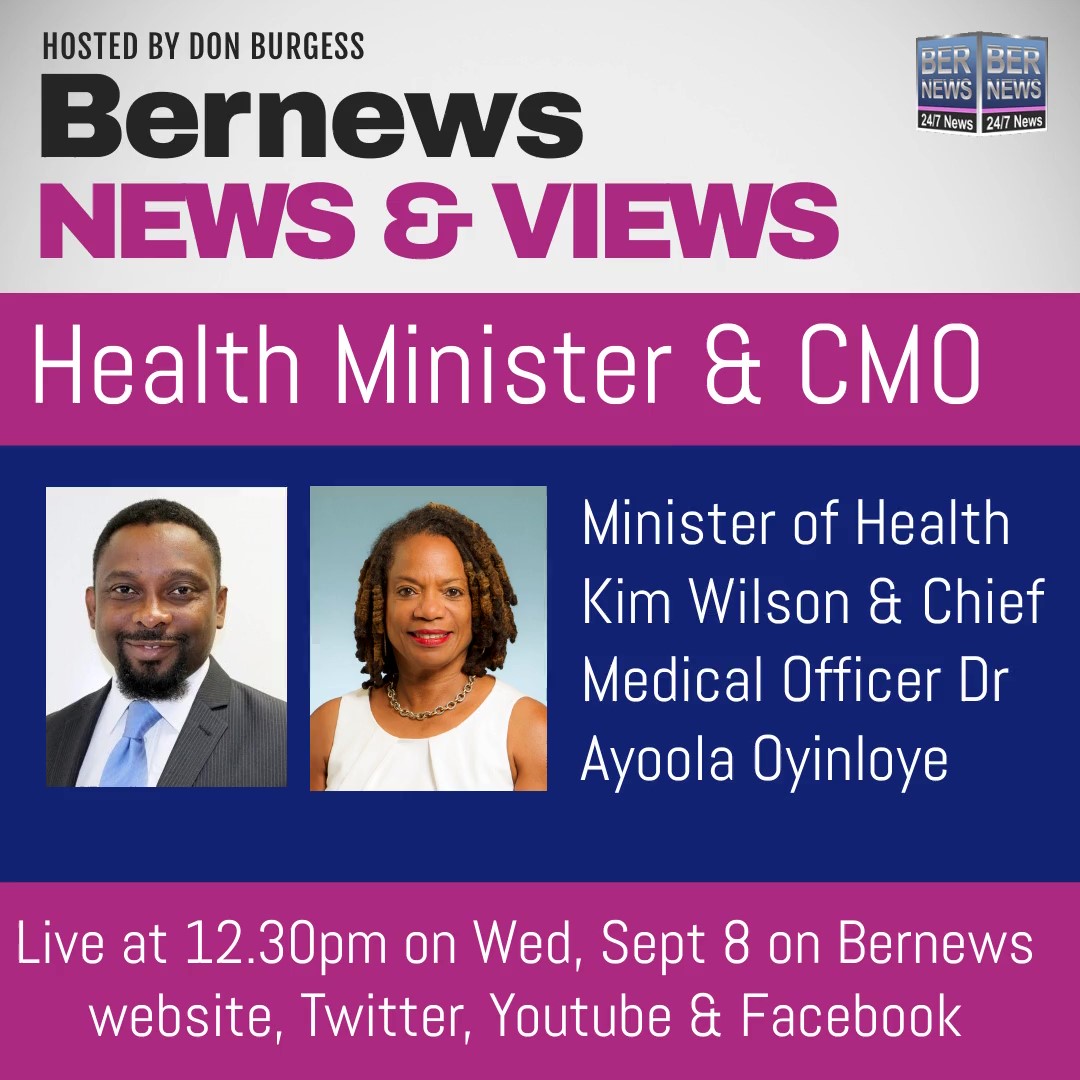 The video will be live streamed below, as well as on Bernews YouTube, Twitter and Facebook pages.
Update | The live broadcast has concluded and the replay is below

You can find more information on the links below from our dedicated website BermudaCovid.com, which is the most comprehensive resource and historic record available of Bermuda's handling of the pandemic.
Read More About