The Government has opened a public consultation on regulating single-use plastics in Bermuda, with people invited to "send written comments, suggestions or concerns regarding the planned timetable and scope of the proposed legislation on regulating single-use plastics" by September 30th.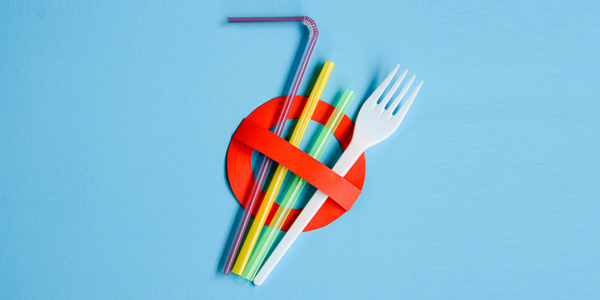 The Government of Bermuda Citizens Forum website said, "The Bermuda Government intends to introduce bans on single-use plastics in three phases.
"Phase One – Legislate by 2022:
"On the importation of SUP products and Styrofoam products with a fixed period proscribed thereafter for utilising existing stock [i.e. a phase-out period of six months], and
"To ensure that non-plastic alternative products to single-use plastic products subject to any ban are fully non-industrially biodegradable
"Phase Two – Legislate by the end of 2022:
"A ban on the sale, distribution and use of SUP products and Styrofoam products to begin immediately after the phase-out period at the end of 2022, and
"A ban on the release of helium-filled balloons outdoors
"Phase Three – Legislate by the end of 2025 to prohibit the importation, sale, distribution, and use of further banned SUPs
"In addition to the above legislation, the government will hold public consultations, public education campaigns, and introduce a government-wide procurement policy on SUPs.
"The Bermuda Government intends to ban the following:
"Styrofoam products. These include food service containers [e.g. clamshell and hinge containers, bowls, plates, hot and cold beverage cups and egg cartons]
"Plastic utensils. These include cups, spoons, forks and knives, lids, straws and stirrers
"Plastic bags. Careful consideration needs to be given to the definition and scope included
"Plastic trays. These includes trays for fruit, meat and vegetables
"Plastic water bottles and other plastic beverage bottles. Exceptions can be made for large plastic water bottles that are returned and refilled
"Plastic single-serving food sachets such as mayonnaise and ketchup sachets
"Plastic-lined paper cups and food containers
"Products containing micro-plastics [e.g. industrial abrasives used in sandblasting, household abrasives that contains micro-beads and facial scrubs and other cosmetics that contains micro-beads]
"Plastic single-use beverage pods [e.g. coffee and tea pods]#
"Plastic-stemmed cotton buds
"Additionally, the release of helium-filled balloons outdoors should be banned.
"The government recognises that there may be scope for very limited exemptions to the bans [i.e. where a ban would not apply]. Examples include where the product is required in the interest of public health and hygiene [including exceptional circumstances such as disaster recovery] and where there is a genuine and demonstrated need for the use of prohibited products [e.g. the use of straws by disabled persons].
"The public is invited to engage in the public consultation and your feedback is welcomed. You are invited to send written comments, suggestions or concerns regarding the planned timetable and scope of the proposed legislation on regulating single-use plastics to this portal by 30th September, 2021."
The 57 page Policy Document follows below [PDF here]:

Read More About
Category: All, Environment, News