Hurricane Larry is currently predicted to pass to our east on Thursday and Government said "at this stage, we do not anticipate any interruptions of Government services," however everyone is urged to "make sure they are storm ready" and residents should "prepare for possible tropical storm force winds on Thursday."
EMO Hold Meeting
A Government spokesperson said, "The Ministry of National Security advised today that the Emergency Measures Organisation [EMO] met yesterday and again this morning [Sept 7th] to get the latest update on Hurricane Larry.
"The virtual meeting was chaired by the Minister of National Security, Renee Ming and saw in attendance representatives from key EMO agencies such as the Bermuda Weather Service, Royal Bermuda Regiment, Bermuda Police Service, Bermuda Fire & Rescue Service, BELCO, Parks and Public Works."
Animation via NHC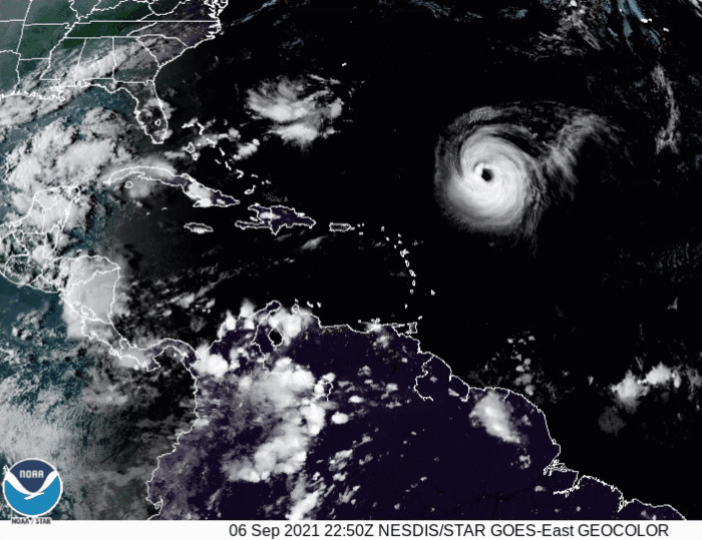 "At This Stage We Do Not Anticipate Any Interruptions Of Government Services"
Minister Ming said, "Today all relevant agencies met again to assess the latest forecast and track of Hurricane Larry. At the moment the Bermuda Weather Service advised that Larry's track is currently looking favourable for Bermuda, with the hurricane predicted to pass well to our east on Thursday. At this stage, we do not anticipate any interruptions of Government services.
"We Should Not Become Complacent"
"However, from a storm preparation stand point, we should not become complacent. We are advising residents to prepare for possible tropical storm force winds on Thursday and expect increasing swells along the south shore.
"There Will Be Dangerous Conditions For Swimming Along South Shore Beaches"
"To be clear our public safety message is that there will be dangerous conditions for swimming along south shore beaches. So we are urging the public to use caution and common sense. The EMO will meet again tomorrow morning. We will continue to provide further updates if Hurricane Larry's track changes."
Be Prepared
"In the meantime, the Minister encouraged residents to make sure they are storm ready. They should have the necessary supplies and should check their property for loose debris and ensure their shutters are in good working order.
"Private sector businesses are also advised to check their buildings and review their hurricane plans. As an added note, the Ministry of Transport advised that the cruise ship, the Crystal Symphony is scheduled to arrive in Bermuda this [Tuesday] morning. For the latest updates regarding this storm system, residents can visit www.weather.bm."
Graphic courtesy of the BWS: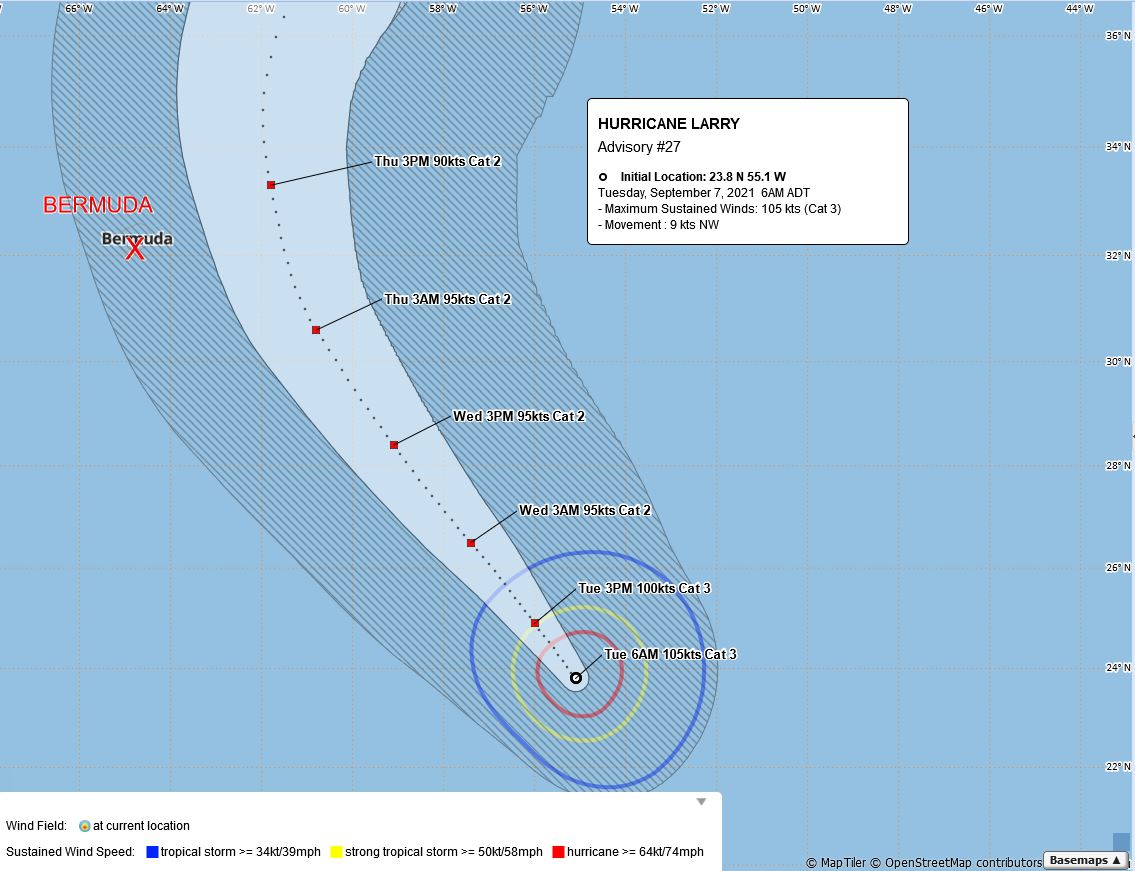 Read More About