Following the recent change in policy allowing their importation, People's Pharmacy has confirmed they "will have Covid-19 Rapid Antigen Self-Test Kits in store by next week."
The Government recently announced that "Antigen tests can now be imported for personal use" as "the policy was reviewed and adjusted by the Ministry of Health."
"It is hoped that the public can use antigen kits for personal use to empower themselves [whether vaccinated or not] to protect vulnerable persons in their midst, for example, before visiting an elderly relative or before attending a social gathering with loved ones," the Government previously said.
The Government also stated that, "To reduce the number of tests that go to MDL, for destinations that accept rapid antigen tests for outbound tests [all flights except flights to Boston and Canada] the Ministry of Health will transition to these tests for outbound flights later this week. Further details will be announced in the coming days."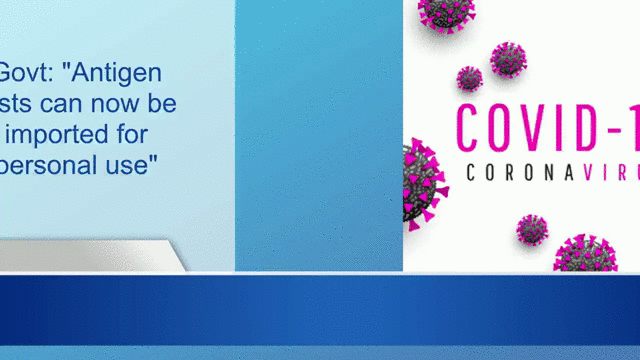 A People's spokesperson told Bernews, "People's Pharmacy will have Covid-19 Rapid Antigen Self-Test Kits in store by next week. The test kits will be available at two different price points, so that people who need for bulk use have a more affordable option. For those interested in being notified when the test kits arrive, and are available for purchase, please email requests@peoples.bm to have your name added to our growing list."
Tamara Richardson, Vice President – Sales & Operations said, "We were pleased to hear that government has removed the impediment to us providing this much needed resource in our battle against Covid-19.  It is incumbent upon each of us to do our part in keeping our community safe.
"Whether you are responsible for a school, nursing home, or large establishment, having access to these rapid tests could help protect your smaller, and therefore the wider, community."
She continued, "At the first sign of an outbreak, how soon we measure who is at risk, matters.  We anticipate access to these tests will bolster our defenses against future waves, considering we are at the beginning of the typical flu season where symptoms can often be misunderstood.  To that end we have put a rush on our orders and welcome anyone with interest to contact us if they wish to be notified when our tests have arrived and are on the shelves.
"Since the start of the pandemic, we have gone through a very rigorous process for sourcing PPE, and the same process was implemented to source quality Rapid Antigen test kits, to ensure that we offer reputable and highly reliable goods to our customers. At one point, in our early pandemic response, we were one of the only companies on island able to supply masks and the needed PPE to reopen.
"We have done the homework, so the consumer does not have to. Customers can trust the brands for sale at People's Pharmacy. To find out more about the Rapid-Antigen Self-Test Kits, email requests@peoples.bm or call 292-9216. Please refrain from calling unless necessary as we are receiving higher than normal call volumes currently."
The Phoenix Stores has also confirmed they "are in the process of sourcing the antigen tests from reputable vendors".

You can find more information on the links below from our dedicated website BermudaCovid.com, which is the most comprehensive resource and historic record available of Bermuda's handling of the pandemic.
Read More About