U.S. Consul General Karen Grissette hosted a wreath laying ceremony today [Sept 11] at the U.S. Consulate to mark the 20th anniversary of the September 11, 2001 terrorist attacks and to honor the individuals who lost their lives that day.
Those in attendance included U.S. Consul General Karen Grissette, Premier David Burt, Mrs Kristin Burt, Governor Rena Lalgie, and Deputy Premier Walter Roban.
Representatives from Saltus and Warwick Academy, schools which both lost alumni in the attacks; were also present, with Saltus paying tribute to Boyd Gatton and Robert Higley, while Warwick Academy laid a wreath in memory of Rhondelle Tankard, with members of the Tankard family also attending today's ceremony.
Speaking at the event, U.S. Consul General Karen Grissette said, "Thank you for joining me here this morning, as we mark the 20th anniversary of the terrorist attacks on September 11, 2001. Nearly 3,000 men, women and children in New York, Arlington and Shanksville.
"We can all still recount the moment we first learned of the attacks….and no matter where you were in the world, these tragic moments had a lasting impact on our lives.
"Today, we remember those who perished in the Twin Towers, the Pentagon, and Shanksville including the heroic first responders who gave their lives to help others.
"America promised to never forget the events that occurred on 9/11, remembering the thousands of lives that were lost, and the American heroes who were grievously wounded or laid down their lives to keep the rest of us safe.
"I particularly want to thank the Governor and Premier for commemorating the anniversary of 9/11. We are grateful to our allies and partners around the world, who stood with us at one of America's most difficult moments, 20 years ago. Our commitment to our allies, especially Bermuda and the United Kingdom remains unshakable.
"We are honored and thankful to have with us today Ms. Tankard's uncle – Dr. Radell Tankard – and his wife Mrs. Mellisa Gibbons Tankard. Your presence here is so meaningful to each of us. I extend my deepest sympathies to you and your entire family.
"Thank you to Saltus Grammar School and Warwick Academy, for helping their families keep the memory of Rhondelle Tankard, Boyd Gatton, and Robert Higley alive.
"To everyone here today, thank you for remembering with us. Today, recommit ourselves to working toward a more peaceful world for ourselves and our children. It has been an honor to stand alongside you this morning to reaffirm our partnership, and I thank you for joining me."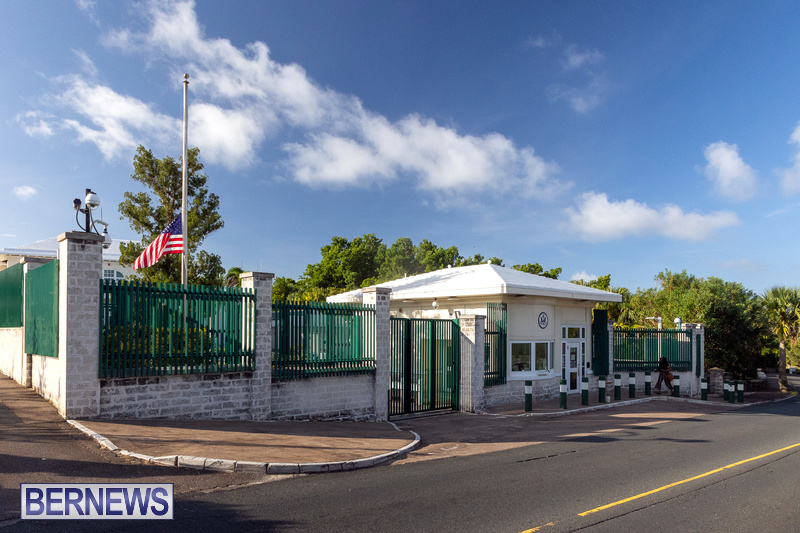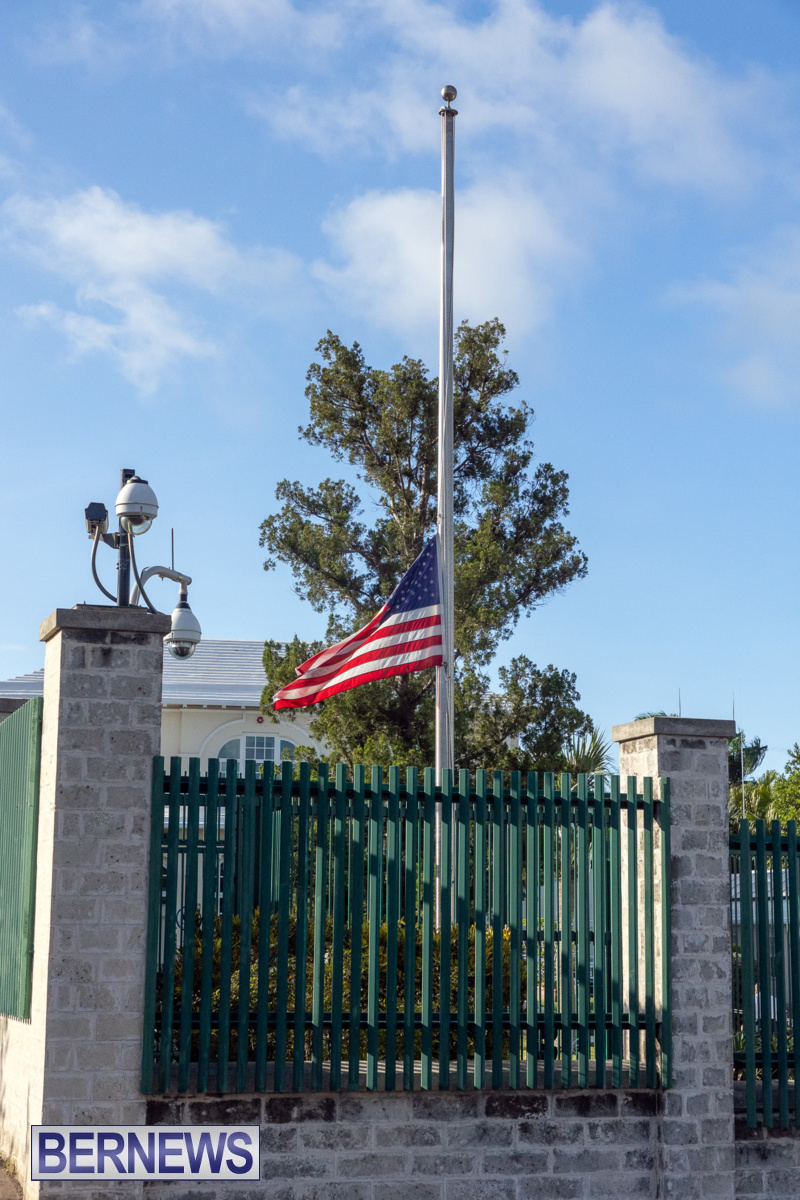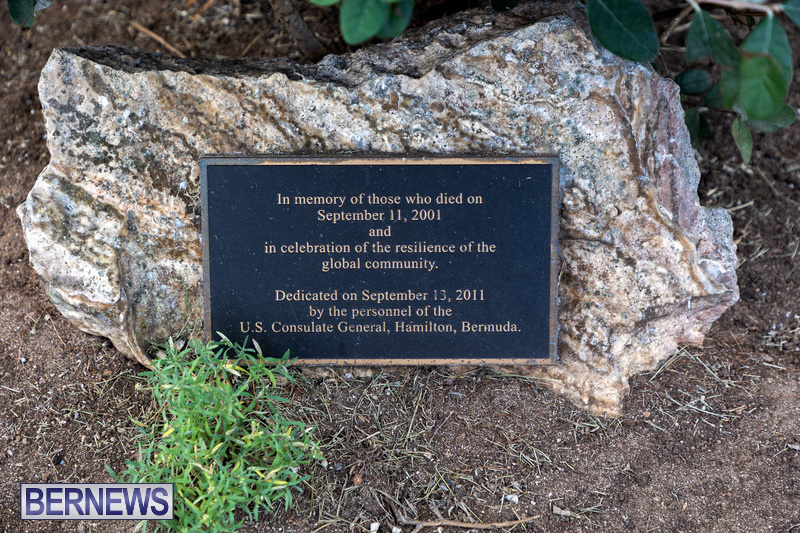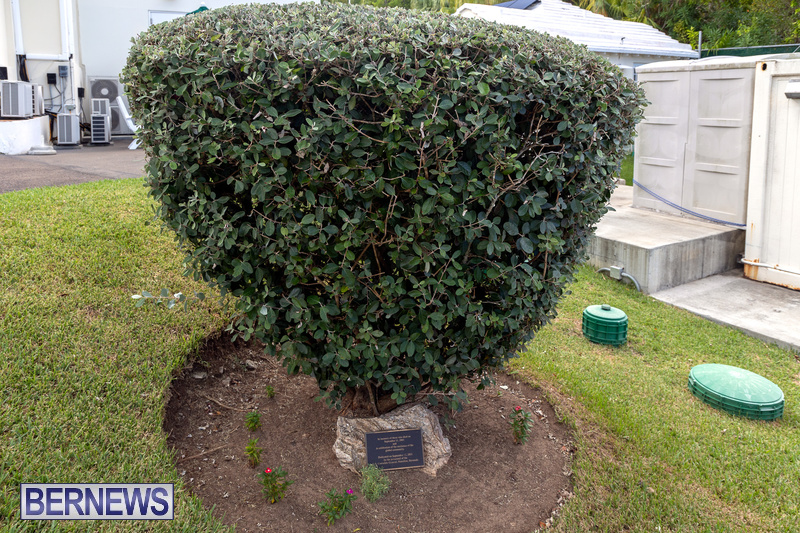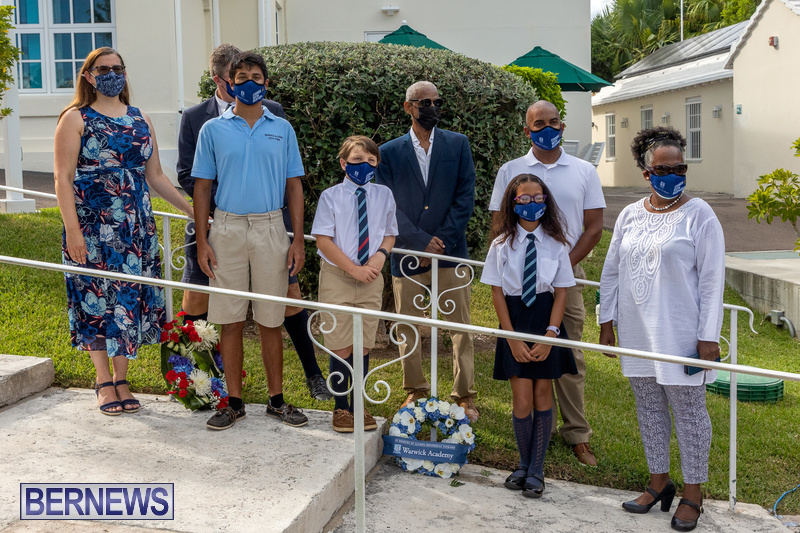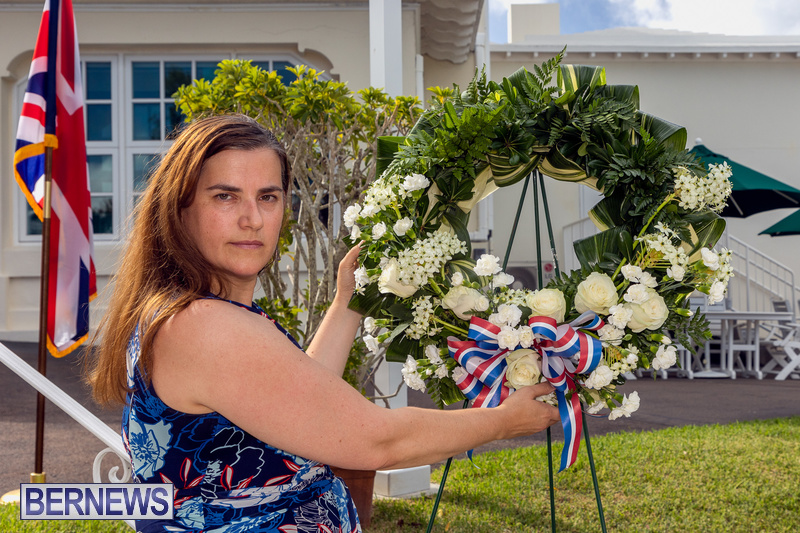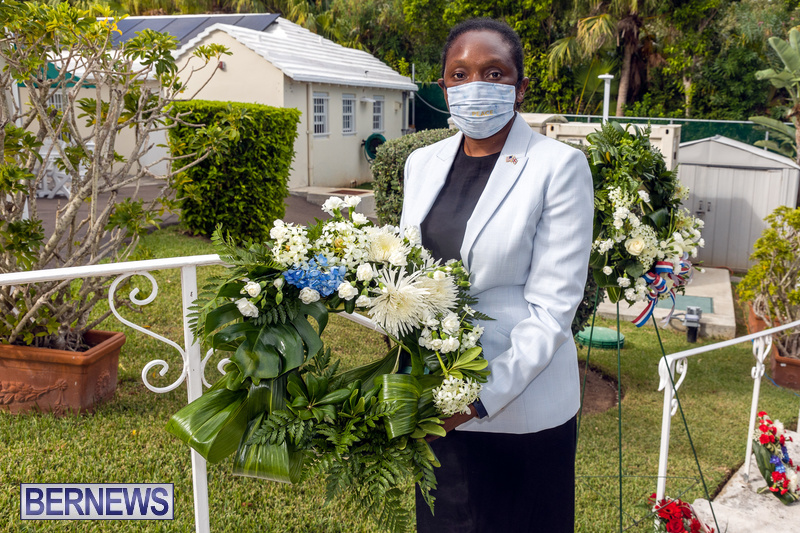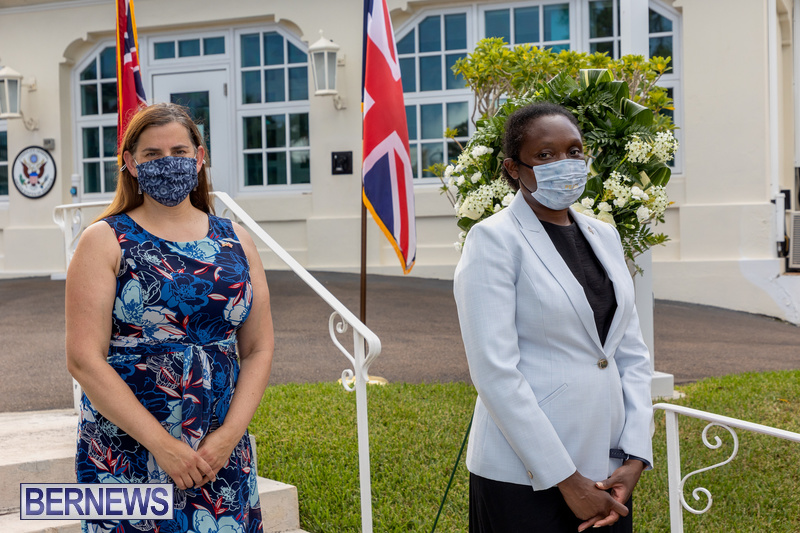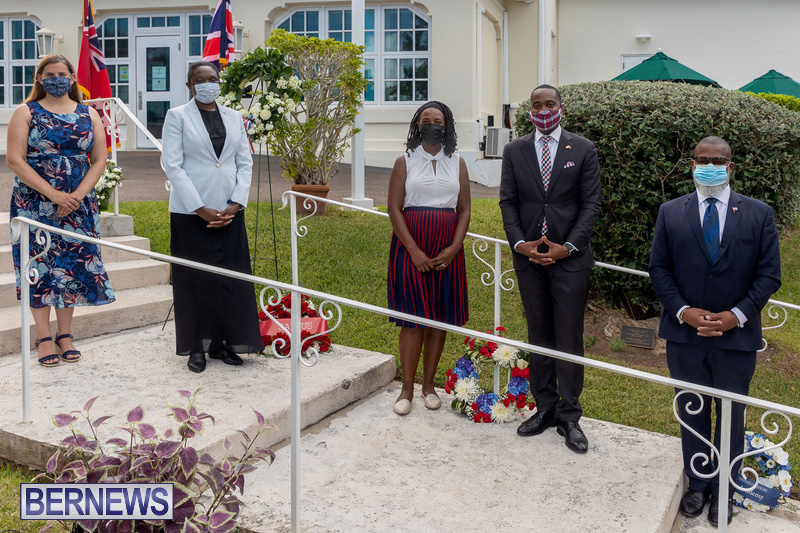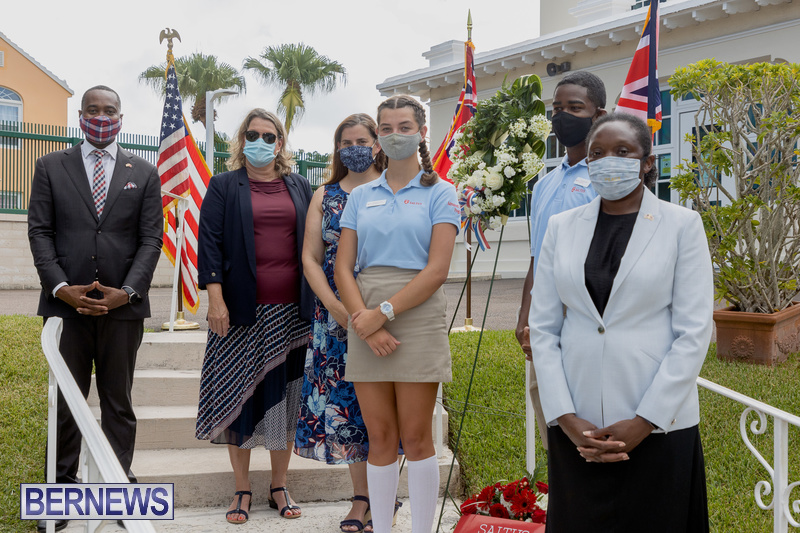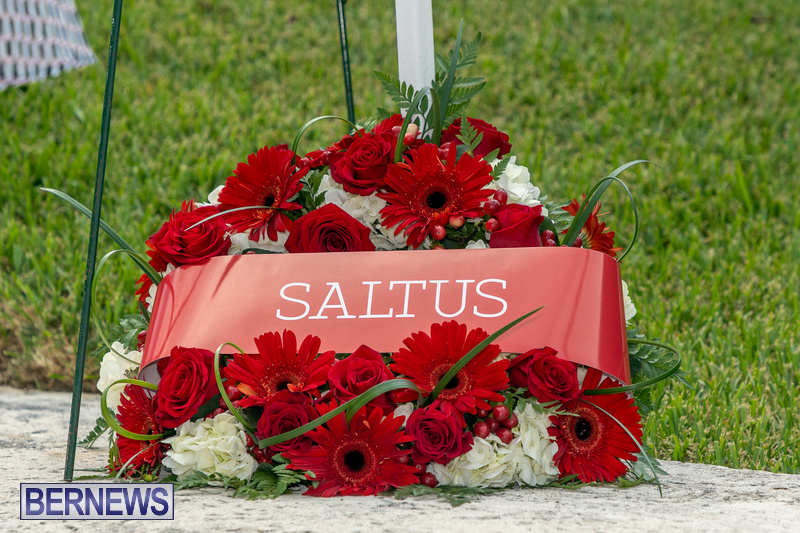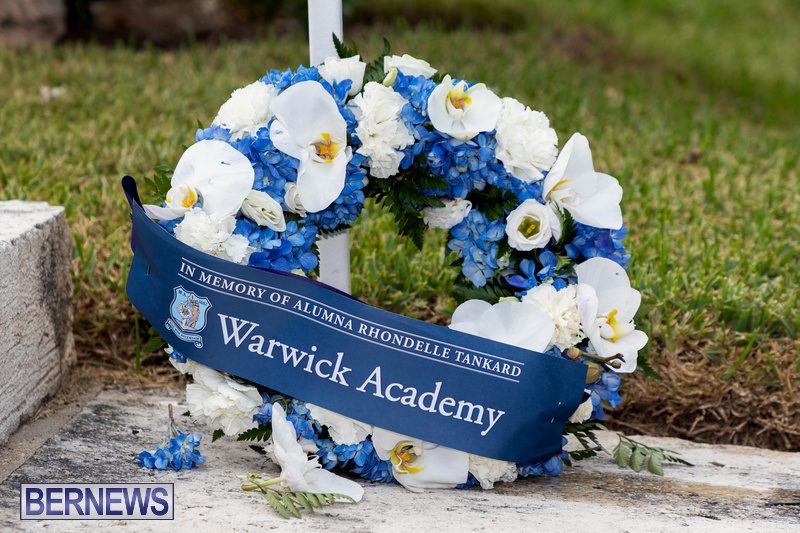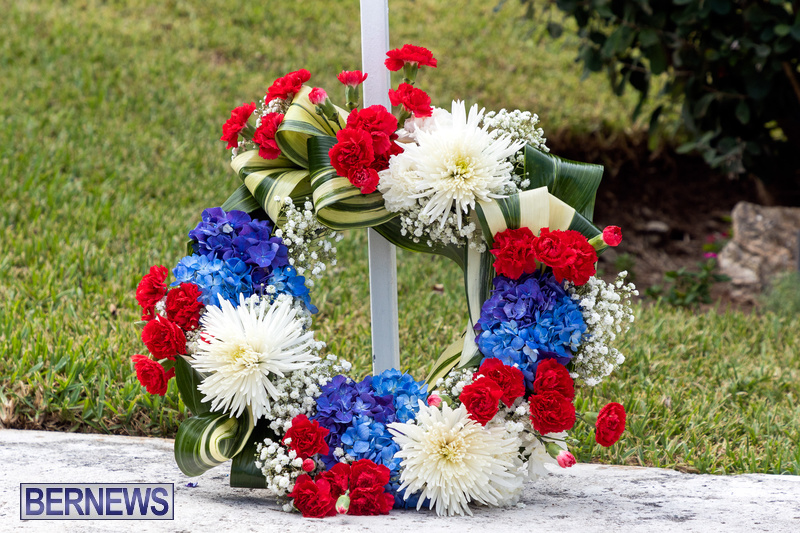 Read More About