Bermudian Dr. Quito Swan spoke at an event yesterday in the United States centered around the request for a posthumous presidential pardon filed by descendants of Marcus Garvey, with Dr. Julius Garvey – Marcus Garvey's son – also speaking at the presentation.
The Associated Press said "The son of early 20th century black nationalist Marcus Garvey on Wednesday said his father's 129th birthday marked the perfect day to begin a public push for a presidential pardon to exonerate Garvey for an unjust conviction.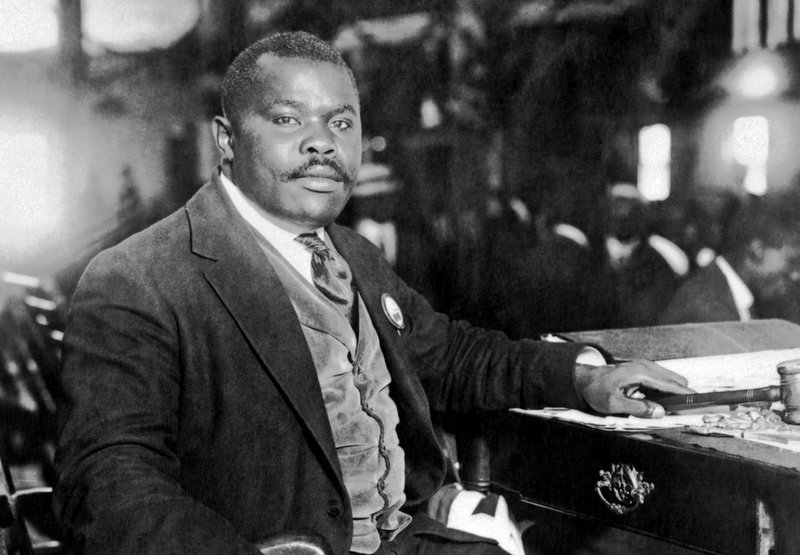 "Dr. Julius W. Garvey, a New York surgeon, wants President Barack Obama to clear his father's name from a mail fraud conviction that caused Marcus Garvey to be deported from the United States to his native Jamaica.
"Garvey's family, along with supporters and fans, have filed a pardon request with the White House and are waiting to see if Obama will consider the request before he leaves office next year. If not, future presidents will get the same request, they said."
Speaking at the event, Dr. Swan said, "It is truly an honour to be here and be a part of this really important, illustrious event.
"Marcus Garvey's legacy is still being explored and understood in really important ways. It's hard to speak of Garvey in 10 minutes, because to speak of Garvey is to speak of the black world in the 1920s.
"To speak of Garvey is to speak about ideas of black Africa and Africanism. To speak about Garvey is to talk about African resistance to systems of enslavement."
"Garvey's genius was the ability to build the world's most expansive black man's movement of the likes we have never seen since. The Negro World, for example, this amazing document, this newspaper, that's not only written in English, but also French and Spanish, traveled across the world as contraband material.
"This speaks to the assault on Garvey and literature of Garvey and Garveyites for speaking about black unity, for speaking about the need for black people, like other populations across the world, to have a right to self-determination.
"When we heard the words of Bob Marley - emancipate yourselves from mental slavery, for nothing but ourselves can free our minds – that is a straight quote from Marcus Garvey; his legacy has been ever present.
"Garvey has fueled so many other organizations. Garvey still lives with us in many ways. I think this event is really important, not just for the historical dynamic of how I look at Garvey, but as stated, it's now time to right the wrongs."
Dr Swan obtained his Ph.D. in African Diaspora History from Howard University in 2005 and serves as an Associate Professor at Howard University, where he teaches courses on the global African Diaspora. He is the author of Black Power in Bermuda and the Struggle for Decolonization.
Read More About