Bermuda's Nia Christopher scored for the Towson University women's soccer team as they played to a 2-0 victory over Temple, with the goal marking her third of the season.
The school's match report said, "A second half push led to goals from Jasmine Hamid and Nia Christopher to send the Towson University women's soccer team past Temple 2-0 on Thursday night.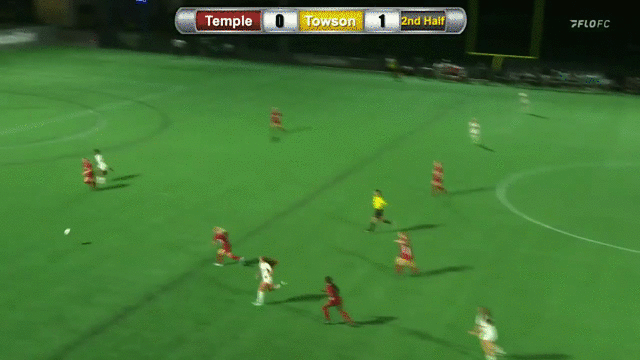 "Towson [2-1-2] outshot Temple [0-2-2] in the first half, but the sides went into the break at a stalemate. Holding off early Temple pressure in the second half, Hamid's goal in the 63rd minute put Towson ahead. The Tigers held the rest of the way, capping with an 88th minute goal from Christopher to seal the game.
"Towson quickly got an opportunity in the sixth minute as Nia Christopher was tackled in the box to draw a penalty kick. Phoebe Canoles's kick was saved, with a second attempt by Demi Pierre also saved by Kamryn Stablein.
"Towson kept the pressure on in the following minutes trying to break through the Temple defense, with a shot from Christopher being saved in the 23rd minute.
"Towson held on an 85th minute corner kick from Temple and looked to clear out the clock. A perfect through pass to Christopher put a one-on-one with the keeper. Christopher dribbled around the keeper and scored on the open net in minute 88. Towson took the victory 2-0.
"Nia Christopher scored her third goal of the season off a pass from Riley Rumbley."

Read More About