Opposition Leader Cole Simons is currently in the United Kingdom, attending the Conservative Party Conference 2021 meeting in Manchester, England.
The theme of the four-day national conference event is:' Deliver on the people's priorities and getting on with the job to Build Back Better.'
Former Prime Minister of Canada Stephen Harper – Chairman of the International Democratic Union and Opposition Leader Cole Simons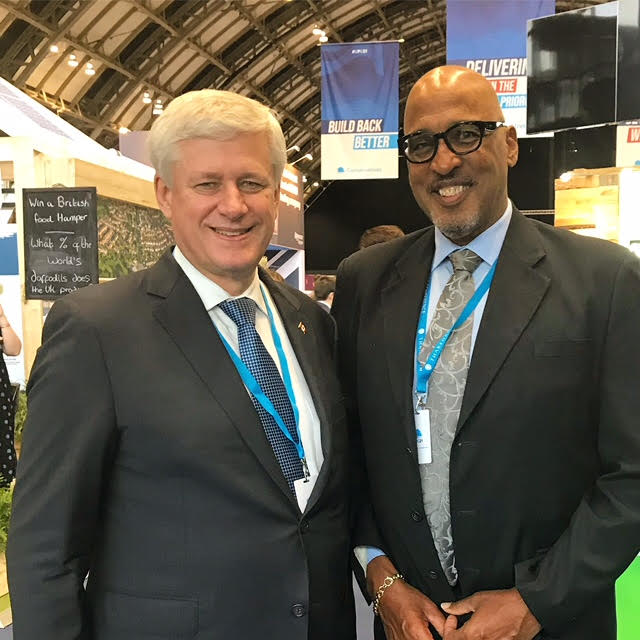 Mr. Simons commented: "I believe that it is important to understand how other jurisdictions are progressing through the pandemic. I'm hopeful that by attending this conference, I will be able to gain a wider perspective, and hopefully bring back new strategies and solutions to assist with Bermuda's ongoing challenges."
Mr. Andrew Rosindell, MP: Member of the Foreign Affairs Select Committee for the United Kingdom of Great Britain and Northern Ireland, Senator John LeFondre: Chief Minister of the Government of Jersey; and Cole Simons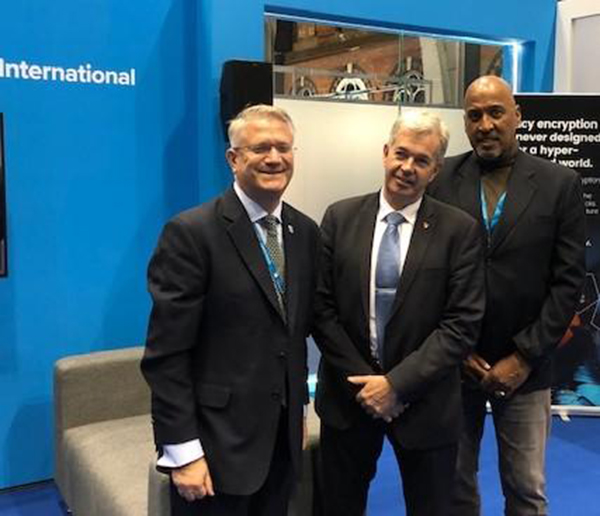 An OBA spokesperson said, "While at #CPC21, Mr. Simons attended several important meetings, including:
1. "A presentation on 'A Wealth Tax To Pay For Covid', hosted by the Chartered Institute of Taxation and the Institute of Fiscal studies
2. "A lecture, hosted by the Institute of Economic Affairs and The Taxpayers' Alliance, entitled: 'Boom Or Bust: The Economy In A Post- Pandemic World'
3. "A discussion with Former Prime Minister of Canada, Mr Stephen Harper, MP. The two discussed the priorities of his role as Chair of International Democratic Union and how Bermuda could be involved.
4. "A meeting with the Chief Minister of Jersey, Senator John LeFondre. Both men shared their common experiences on the challenges and management of the pandemic. Mr. Simons noted: "We also talked about the latest developments in our financial service industries, Bermuda's strong relationship and connection with Jersey. We also touched on the possibility of Jersey participating in trade missions overseas in a joined-up fashion with the UK Government as an overseas crown dependency
5. "Mr. Simons also had a discussion with Bermuda's friend in the House of Commons Andrew Rosindell MP, who is also a member of the Foreign Affairs Select Committee for United Kingdom of Great Britain and Northern Ireland; and
6. "A reception hosted by Gibraltar, where Prime Minister Boris Johnson was the keynote speaker. During his speech, Mr. Johnson underscored the sovereignty of Gibraltar and despite the challenges presented by the EU member states, the enduring relationship between Gibraltar and the UK."
Read More About