Elder Wilfred Steede recently celebrated his 100th birthday, with Premier David Burt, Minister Wayne Furbert, and MP Derrick Burgess visiting him at his residence in Hamilton Parish.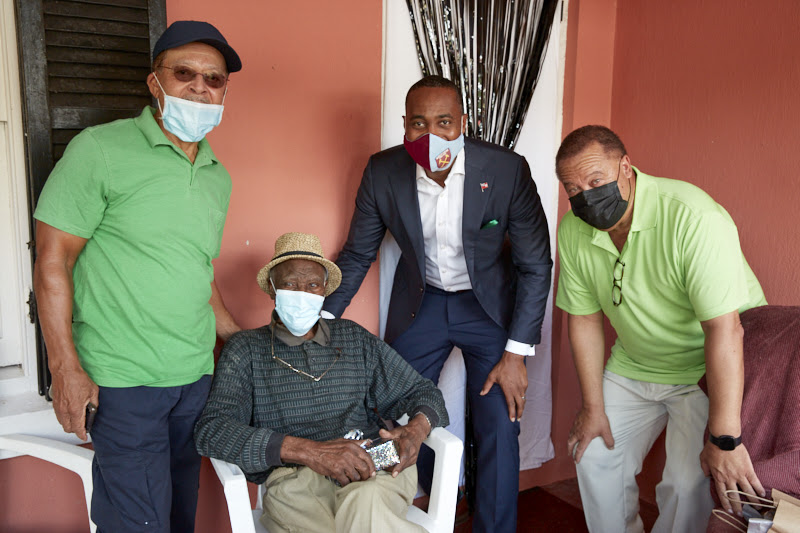 "I attribute my long life to putting God first," said Elder Wilfred Steede, who has never been known for accepting life passively. His favorite scripture is Philippians 4:13 which says, "I can do all things through Christ who strengthens me."
"Through his dedication, he was instrumental in introducing prayer meetings with the men at the 'Reach Out Addiction Center' and 'Men with a Vision, at the Harbour Light' soon after it opened in 1977," a spokesperson said.
"In 1984 he was appointed leader of Gospel Tabernacle United Holy Church in Hamilton Parish. In 1989, the pastorate of the church was passed to him until his retirement in June 2000, but he never stopped pastoring. His love, dedication and service to God has sustained and enabled him to reach a centennial milestone in which he gives all praises to his Lord and Saviour Jesus Christ."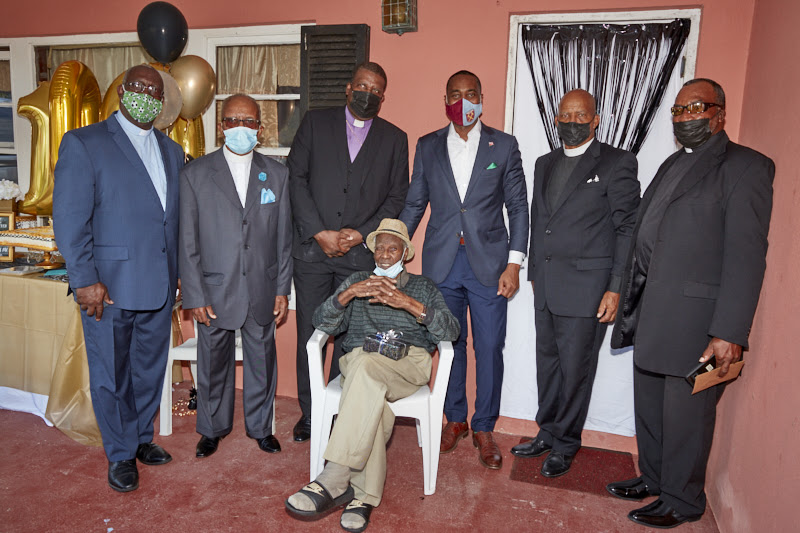 "Elder Steede was born the same year of the conception of the ministry of our great church in 1921," said Bishop Stephen Jones, Prelate, of the United Holy Church of Bermuda. "The many storms and challenges he has had to endure, from World War II, Vietnam and Korean Wars, the Great Depression, the Civil Rights battles and protests, etc.
"But the impact of his ministry and service in the island of Bermuda is also significant. As founding Co-Pastor of Gospel Tabernacle and now as Pastor Emeritus, he assisted the Bermuda District in establishing churches and ministries. Elder Wilfred Steede's time and dedication over the many years will never be forgotten."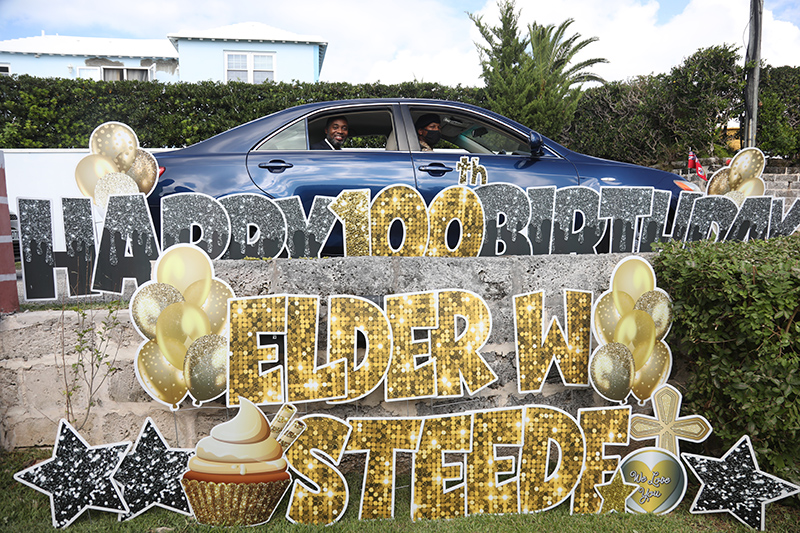 Pastor Joseph King, Jr. of Gospel Tabernacle United Holy Church called him, "The legend of the century."
He added, "Today marks a memorable day because we have with us, in my opinion a real hero. He fought in the navy to protect Bermuda during World War II and he fought for the Kingdom of God, letting all know that Jesus is the answer for the world. He was known for spreading a message of hope and reaching down to help others up.
"We also want to thank our Honorable Premier, Minister Wayne Furbert and MP Derick Burgess for making Elder Steede's 100th birthday a special moment in time."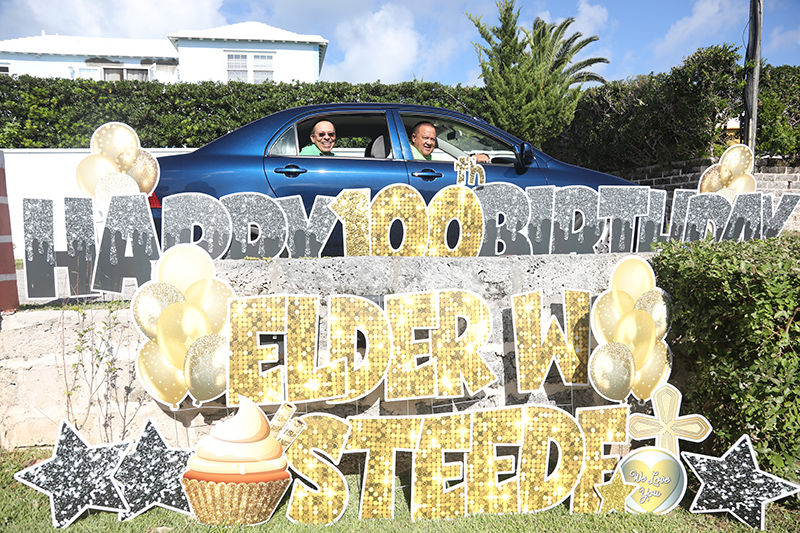 Minister Wayne Furbert said, "It is certainly a blessing to celebrate Cousin Wilfred Steede's long age and prosperity. I wish him continued good health and blessings. His service to the Lord and community is an inspiration to all of us."
"Elder Wilfred Steede is a remarkable human being. I recall when we played golf a few times and I was surprised that he kept up the pace with us – he was still a pretty good golfer even in his nineties," said MP Derrick Burgess. "Again: I send well wishes to Cousin Wilfred Steede' on his 100th birthday, may GOD continue to bless him."
While Covid-19 guidelines prevented Elder Wilfred Steede from spending time with people directly, his niece Ida Burgess and family members organized a drive through birthday celebration with everyone honking their horns and taking keepsake photos from their cars for him to remember the occasion.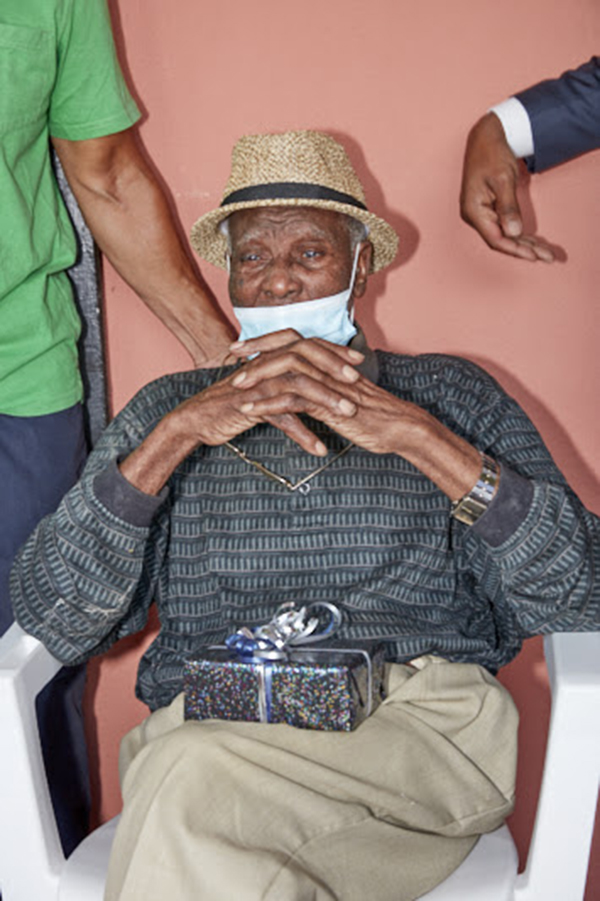 Read More About