Gosling's is launching a limited release aged rum — called 'Flora Gold' — in collaboration with Olympic gold medalist Flora Duffy, with 15 bottles, which have been signed by Ms Duffy, set to be auctioned with proceeds to benefit the Flora Fund, which supports aspiring Bermudian athletes.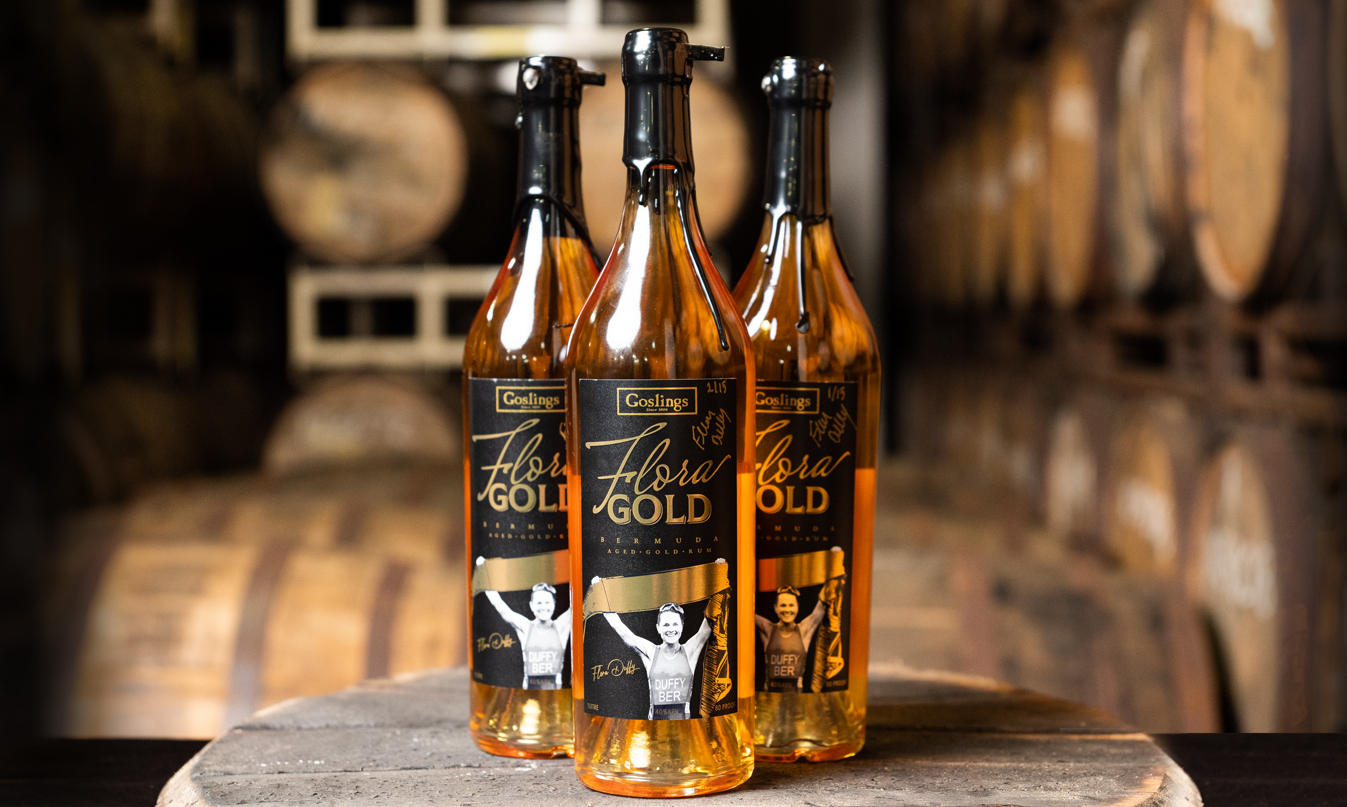 A spokesperson said, "Goslings Flora Gold is released in celebration of Flora Duffy achieving the grand milestone of becoming the first Bermudian athlete to win an Olympic gold medal.
"This smooth blend of Aged Gold Bermuda Rum represents the sweet taste of victory after years of sacrifice and hard work. With her formation of The Flora Fund, Flora's positive influence extends beyond the triathlon course. The Flora Fund supports aspiring Bermudian athletes achieve excellence.
"As Bermuda's oldest business, Gosling's Limited recognizes Flora's dedication to the local Bermuda community by donating proceeds of Goslings Flora Gold to The Flora Fund.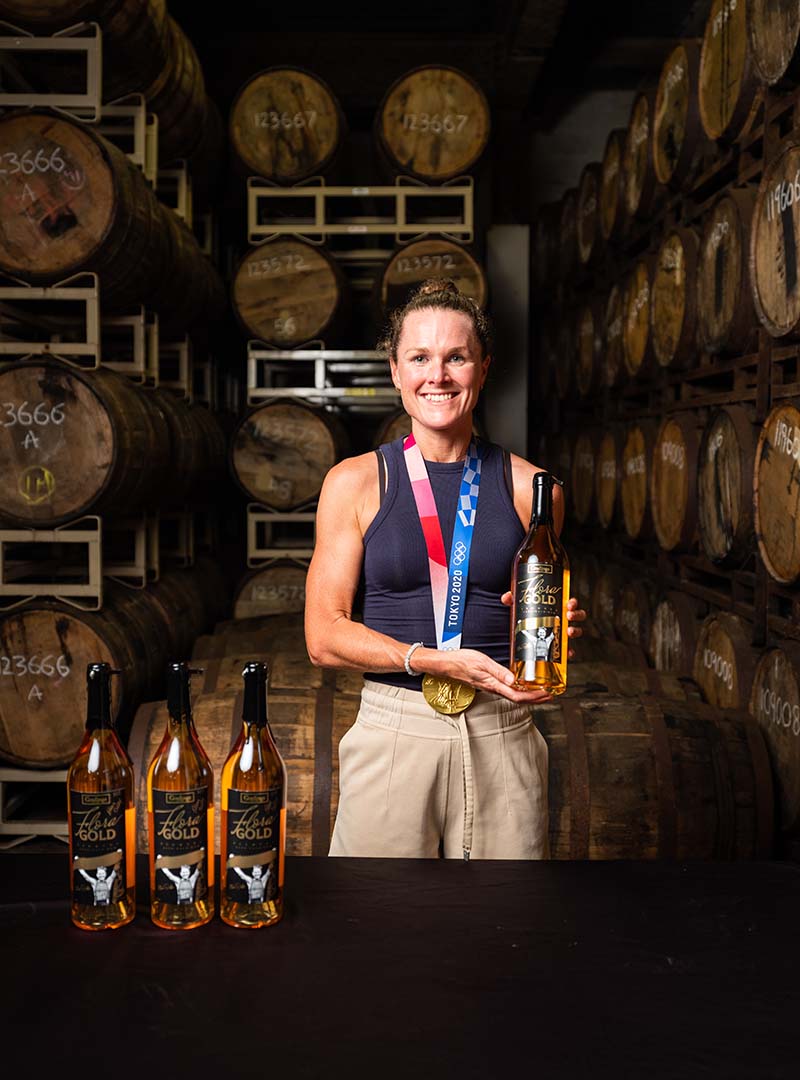 "To launch Goslings Flora Gold, we are auctioning the first 15 bottles produced on goslingslimited.com starting at 9am on October 19, 2021 and closing on Friday night October 22, 2021 at 11:59pm.
"Each bottle has been hand dipped in black sealing wax, signed and numbered by Flora Duffy herself. The #15 was Flora's "golden" number in Tokyo. On her way to the Women's Briefing and Pontoon Draw, Christian Blummenfelt, a Norwegian male triathlete, advised, "Flora, pick 15, it is the shortest line, it's the pontoon spot I selected!" Flora took Christian's advice and chose the fifteenth pontoon spot as well. The next day Christian won the gold medal for men, and, as we all know, Flora won the women's gold. "So 15, pick number 15!"- Flora Duffy.
"All proceeds raised by the auction will be donated to The Flora Fund [Bermuda Charity #948]. The remaining bottles will be available for purchase at the retail price of $59 on November 1, 2021 on www.goslingslimited.com, Goslings Limited retail stores on Front Street and Dundonald Street, and select retailers.
"The bottle label was designed by local Bermudians, Nhuri Bashir and Domico Watson and Burnt House Productions."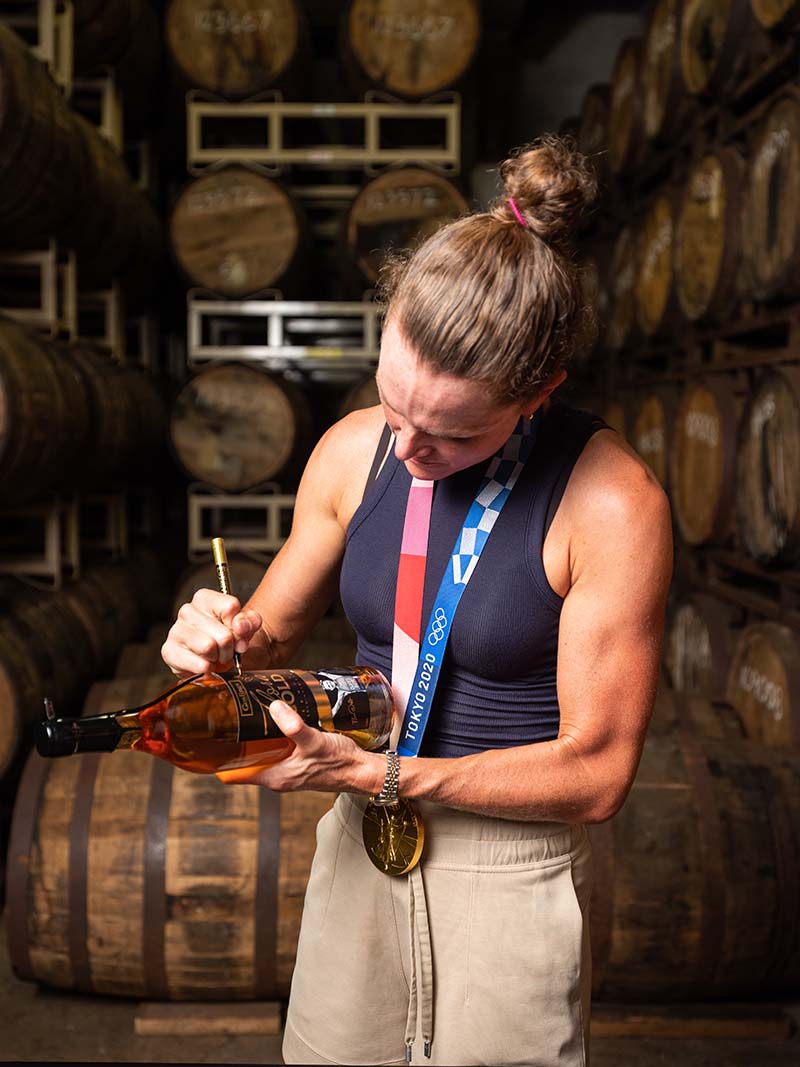 Read More About