Horizon Communications has launched a new high speed internet service called Terragraph from its partner Siklu.
A spokesperson said, "Horizon Communications, the new Bermuda based telecommunications firm founded by Mr. Gilbert A. Darrell and backed by the Bermuda Infrastructure Fund has launched a new high speed internet service called Terragraph from its partner Siklu.
"Terragraph was developed between Siklu, a leader in wireless technologies, a consortium of wireless manufactures and Facebook, who has been developing innovative technologies to help bring high speed internet services around the world.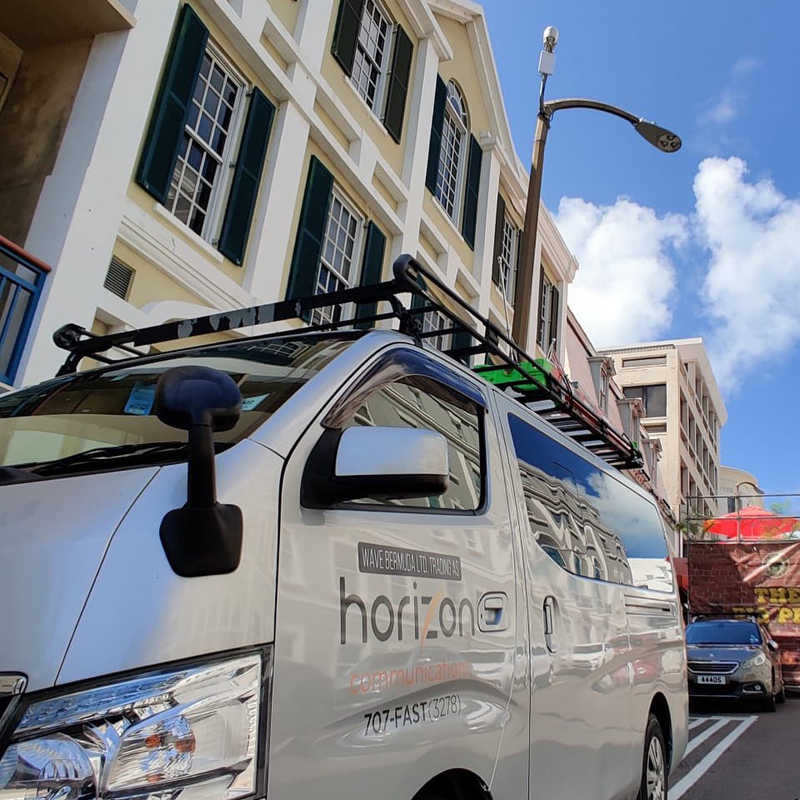 "Terragraph is a high speed, multiple gigabit wireless mesh technology that allows for lower latency, resilient internet connections between buildings and even street poles. With this new advancement customers can get faster connections at a lower price, in a quicker amount of time and lower cost for deployment vs trenching and installation time for traditional services such as cable or fiber.
"Utilizing this technology, Horizon has been able to bring high quality of service internet connections to the business community in Hamilton, in addition to Horizon's entirely independent backbone infrastructure and commercial connections already deployed around Bermuda.
When asked about the technology Mr. Darrell stated: "Horizon is very proud to be able to offer better, faster and cheaper services to the business community. Terragraph is one of the tools in which we can deliver incredible speed and reliability to its customers. It's been a very challenging few years due to covid-19 and businesses, especially smaller companies are suffering. Horizon is here to help."
"Horizon's goal has been to be a better option for internet in Bermuda. Mr. Darrell said he's "proud to partner with Siklu who knows' exactly the type of service Horizon looks to provide, as they are leader in service technology to major Fortune 500 businesses, industrial installations and governmental agencies where security, reliability and capacity are of the upmost importance."
When asked when residential internet would be available Mr. Darrell said, "In fact we have been rolling out residential service in select areas quietly for months. We're focused on quality, not quantity but we'd love to speak to people looking for service. Please do reach out to us. We will have a much bigger residential service starting later this year."
For more information contact www.horizon.bm, info@horizon.bm or calling 441-707-FAST [3278].

Read More About
Category: All, Business, technology