Walkers has announced the admission of Izabella Arnold to the Bermuda Bar on Monday [Oct 11].
A spokesperson said, "Walkers is delighted to announce the admission of Izabella Arnold, who was called to the Bermuda Bar on Monday 11 October. Izabella joins the Insolvency & Dispute Resolution Group at Walkers following the successful completion of her year-long Pupillage with the firm.
"A former arts and theatre major, Izabella submitted to the Court at her admission that she has had an unconventional path to the Bar; but believes her love of theatre, the learned power of language and the rigorous training it involved has served her well in her studies to become a lawyer."
Ms. Arnold said, "Resilience, sacrifice, diligence, honesty and commitment to the cause are all values instilled in me through theatre and the culmination of my passions and experiences resulted in the decision to be an attorney.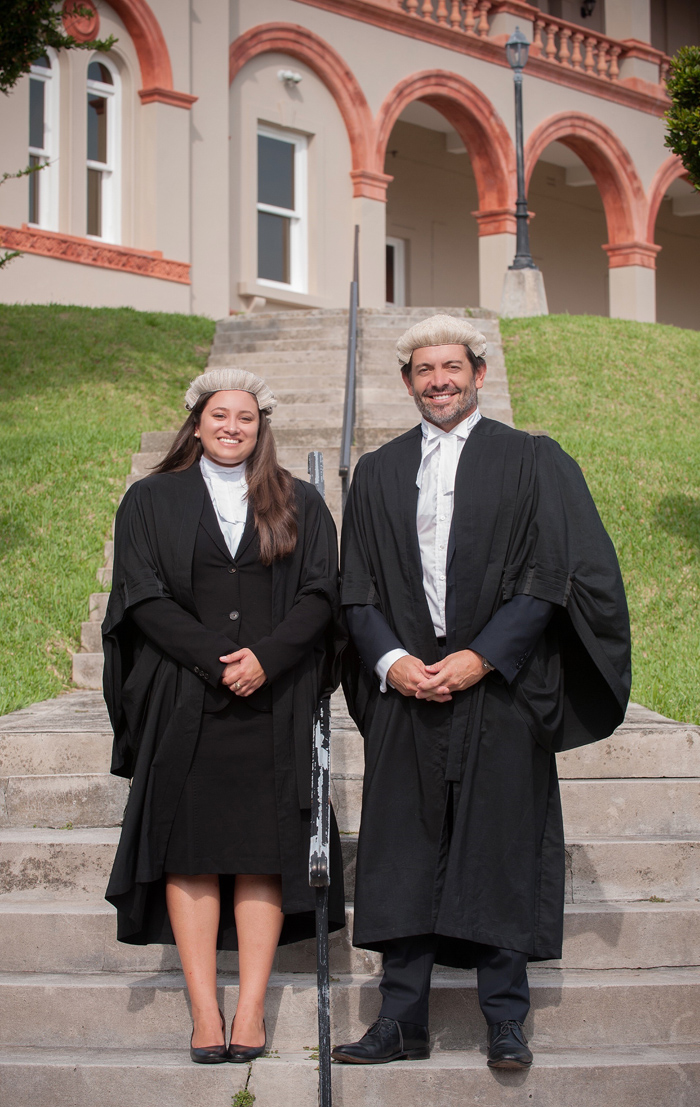 "Also, as the eldest of four, my siblings call me bossy; but my mother affectionately calls it 'diplomatic.' So, I do not think my family were surprised with my chosen career."
The spokesperson said, "Izabella completed her Graduate Diploma in Law and Legal Practice Course in 2019 at City, University of London, and began her Pupillage with Walkers shortly after."
Ms. Arnold said, "I am immensely grateful to Walkers for believing in my potential and ability. The past 12 months have been a whirlwind of learning and development with an incredible family of mentors and colleagues – much of it under some challenging circumstances. I cannot thank my supervisors, pupil master, and colleagues enough for their time, support and unwavering encouragement."
The spokesperson said, "She also thanked her family and friends for encouraging her and giving her dreams purpose, and promised her parents that as 'I become the best version of myself, I will make it all up to thee.'"
Ms. Arnold said, "I do not know where the rest of my journey will take me and I know it will come with many trials and challenges, but I do know I plan to represent my community with the respect it deserves."
The spokesperson said, "In addition to her law degree, Izabella holds a double Bachelor of Arts in English and Theatre, which she obtained from the University of Texas at Austin. She graduated from Warwick Academy in 2012, where she was Deputy Head Girl and House Captain.
"She has been a long-time advocate for equal rights in the LGBTQ+ community in Bermuda, and in 2019 won the City Law Society Journal's Bryan Cave Leighton Paisner Diversity Award for her essay Bermuda's Paradise Status Lost, Found, Missing and Found Again: A Review on Bermuda's Path to Legalisation of Same-Sex Marriage.
"Bermuda partner Peter Dunlop moved Izabella's application before Hon. Justice Mussenden. Izabella is the third pupil to have trained in Walkers' Bermuda office since its pupillage programme launched in 2018."

Read More About