He was winning tournaments before many of the other entrants were even born, and at 64-years-old, Kim Swan is set to make his return to competitive golf tomorrow at the Butterfield Bermuda Championship PGA Tour local qualifier.
He is among 23 local golfers aiming to qualify for the Butterfield Bermuda Championship PGA Tour event, with Mr. Swan – who is also an elected MP — set to tee off tomorrow [Oct 12].
Mr Swan, a former PGA European Tour player, won his first of three Bermuda Open Championships over 40 years ago back in 1978. He has been practically inactive in tournament play since 2007 with only a few isolated appearances, and at 64-years-old is among the older entrants.
Mr. Swan told Bernews, "I am excited to be entered in the qualifier and to compete for an opportunity to participate in a PGA Tour event in my homeland. To prepare, I have purposely spent the past year transforming my body, rebuilding my swing and reestablishing my shot making ability and rekindling my natural a instincts to play the game of golf."
Kim Swan was the ambassador for the inaugural 2019 Bermuda Championship and was bestowed the honour to hit the ceremonial first shot.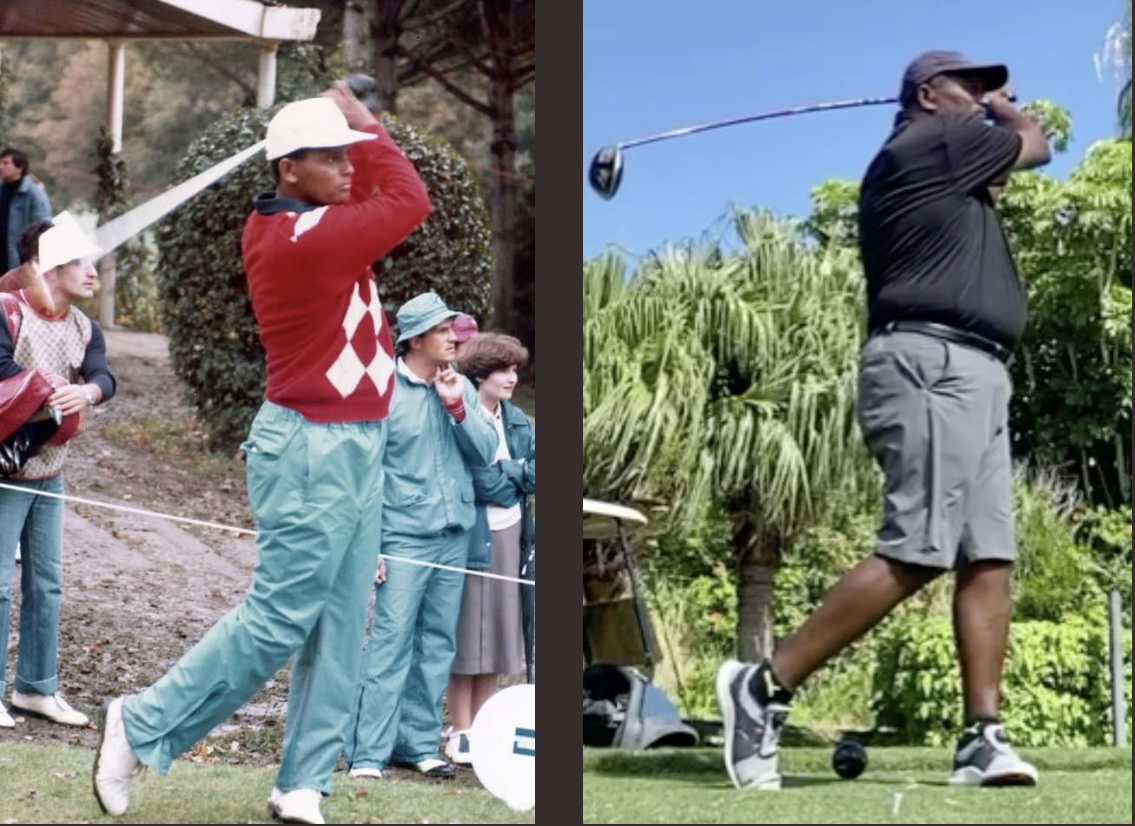 Hr dedicated the occasion in memory of his mentors the 'Crack of Dawn' black golfers who were denied participation on the PGA Tour because of the 'Caucasian Only Clause' in the PGA by laws between 1934 and 1961, a legacy with long lasting impact which saw Kim Swan among a small number of black golfers to have ever played on the PGA European Tour,  PGA Tour or to have won at the collegiate level in America.
Mr. Swan said, "The Local Qualifier for the PGA Tour Butterfield Bermuda Championship has essentially become the defacto Bermuda Open [closed] which operated from 1967 after the end of a rigidly segregated era of golf in Bermuda. I hope this event can morph into the Bermuda Open this country desperately deserves.
"I won it three time before age 30 and but was forced to boycott the event it for several years [in the prime of my life] in the late 1980s."
He boycotted the event when organizers rose the entry fee from $125.00 to $350.00 for a purse of $50,000. The entry fee for next week's qualifying event is $125.00 for the opportunity to compete for $6 million.
Mr. Swan said, "While I was blessed to have been a pioneer for Bermuda on the PGA European Tour and as a collegiate player in America – my passion for playing golf has been renewed. I felt driven to get myself physically and mentally prepared to compete in this year's PGA Tour Butterfield Bermuda Championship and set about it methodically. It's not lost on me that this is the 50th anniversary year of Port Royal Golf Course and the 50th anniversary of my introduction to the game of golf.
"This year has already been a nostalgic journey for me; there's definitely a natural mystic in the air and I'm excited to be out again seriously plying my golf trade."

Read More About