[Written by Stephen Wright]
Bermuda golfer Kim Swan has responded to comments criticising his performance at the Butterfield Bermuda Championship, insisting the "haters" have reawakened his fighting spirit.
Arguably the best golfer Bermuda has ever produced, Swan planned to retire after the PGA Tour event at Port Royal Golf Course but has shelved those plans because he "refuses to let the cyber bullies win".
Swan, the oldest player in the field at 65, admits he is hurt by "nasty and disrespectful" social media posts after shooting 89-81, finishing his two days at 28 over, leaving him bottom of the leaderboard.
"I thought this was going to be my swansong, but you can't let those nasty people get the better of you," Swan told Bernews. "They've done me a favour."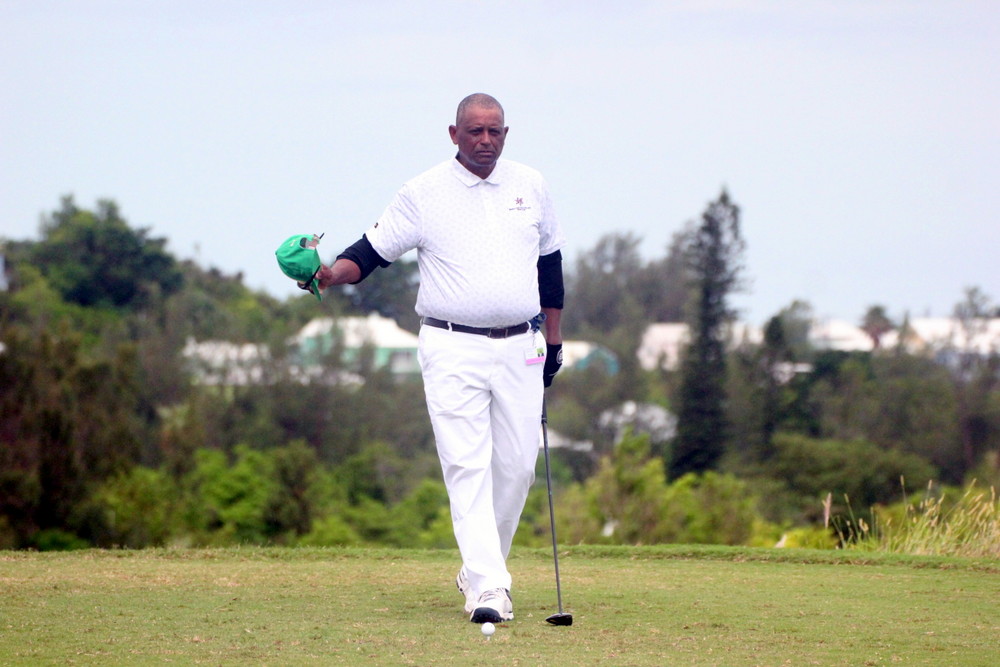 Swan turned professional in 1980 after a distinguished amateur career at Troy University in Alabama, where he was often the only Black player in the field, and the former European Tour professional was among several sponsor invites, along with the legendary John Daly, in recognition of his contribution to golf in Bermuda.
"Because people had recognised what I'd done in the game of golf, as a player, as an administrator, as a coach, I accepted the opportunity to play," said Swan, who has taught several of Bermuda's top young players such as Kenny Leseur and Oliver Betschart at Port Royal.
Swan, who won three Bermuda Open Championships at Port Royal, concedes his short game let him down but was left reeling by social media comments and remarks made within earshot about his high score.
"I'm disappointed not to play as well as intended, but I'm a fighter, and I've made a contribution to the game," the MP said.
"I understand I'm not everyone's cup of tea, but when it comes to golf, I owe my life to the game.
"Although my scores weren't as low as I envisioned, I'm hurt by the way, in our country, some people choose to treat people who have done extraordinary things."
Swan, who began playing seriously again two years ago, competing in the US Open and British Open Senior Qualifying, has vowed to return stronger when he resumes his seniors' career next year.
"I might have age going against me, but I'm as fit as I was ten years ago – I've lost around 60 pounds," he added. "Once an athlete, always an athlete, in your heart and mind."
While some did make negative comments, there were also many others that appreciated seeing one of Bermuda's legendary golfers in action, and among those expressing support for Swan was Super Bowl XLIII winner Santonio Holmes, who visited the island for the event.
The former Pittsburgh Steelers wide receiver gave Swan's wife, Cindy, a signed photo reading: "To Mr Swan, thanks for paving the way."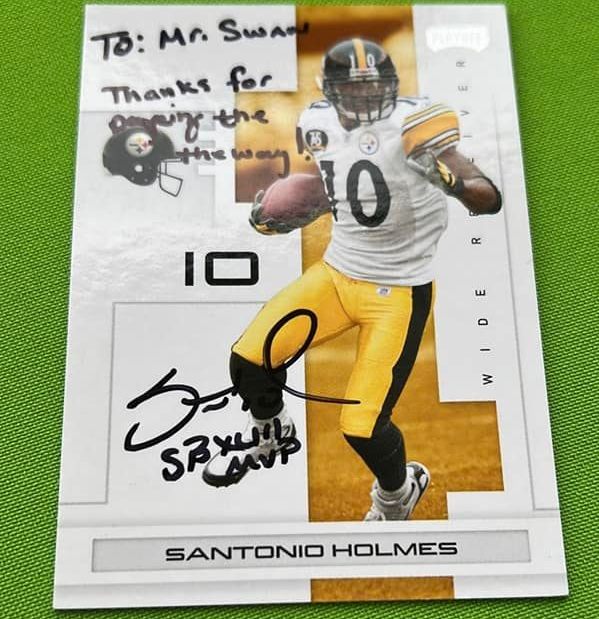 Read More About