[Updated] Bermudian national hero Mary Prince and legendary actor Earl Cameron have both been featured on London's Black history tube map, celebrating their contribution to Black British history.
The Transport For London website said, "We've teamed up with the Black Cultural Archives to launch the first ever Black history tube map, celebrating the rich and varied contribution Black people have made to London and the UK from pre-Tudor times to the present day.
"The Black Cultural Archives is the home of Black British History, conceived in 1981 as a monument to hold space and collect, preserve and celebrate the histories of people of African and Caribbean descent in the UK to inspire and give strength to individuals, communities and society."
Ms Prince authored a book detailing her first hand experience of being enslaved, helping to galvanize the anti-slavery movement. In 2012, she was named a Bermuda National Hero and in 2020, Bermuda's Parliament approved an amendment to the Public Holidays Act 1947 to rename the second day of Cup Match as Mary Prince Day.
Update 1.06pm: Thanks to a reader for noticing that we have two Bermudians on this map! The legendary actor Earl Cameron is also included so we have updated accordingly.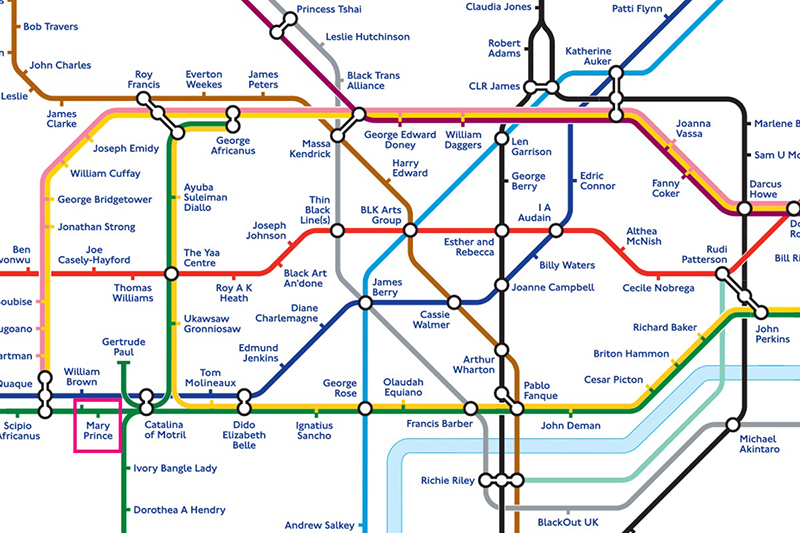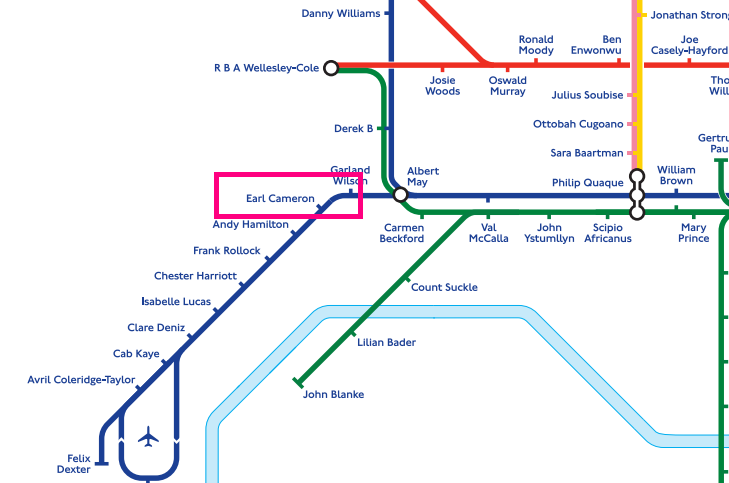 Update 1.20pm: The BCA Black History Tube Map follows below [PDF here]: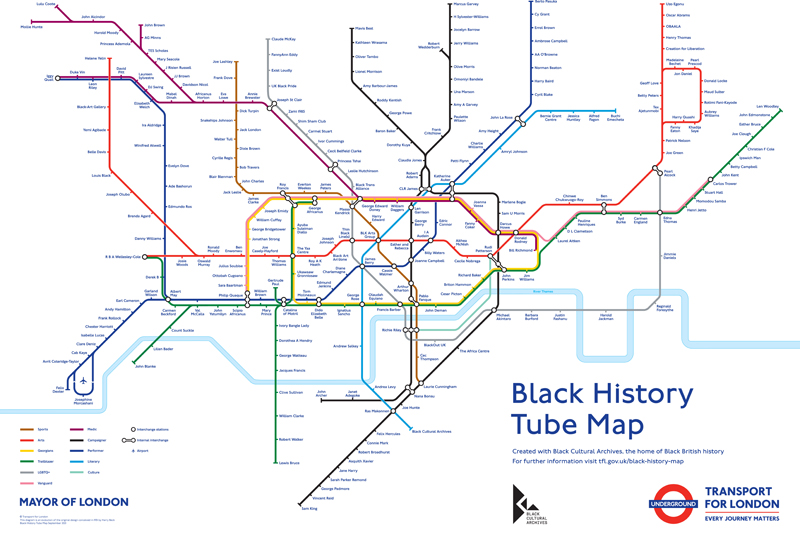 Read More About