Nia Christopher scored for Towson University as they played to a 2-1 victory over Drexel, with the goal marking her 13th goal this season and making the Bermudian footballer the third leading single season goal scorer in Towson history.
The school's match report said, "The Towson University women's soccer team closed out the 2021 home season in style, scoring twice in the second half to earn a 2-1 victory over Drexel.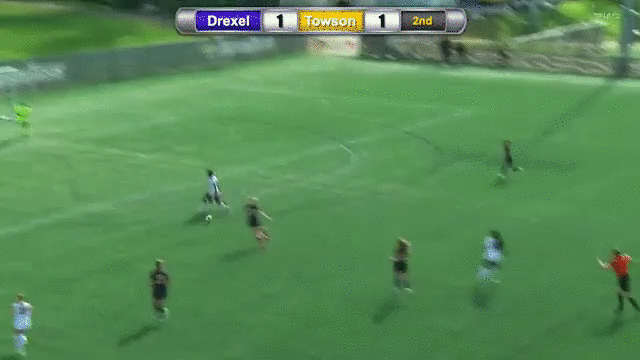 "After a scoreless first half, Jenna Blank scored her first goal of the season in the 53rd minute for Towson [8-6-3, 3-4-1 CAA]. Following Drexel [5-7-3, 1-4-2 CAA] converting a penalty kick, Nia Christopher scored in the 71st minute as Towson held for the win.
"The 65th minute saw Towson get space on the offensive end as Christopher got free past the defensive line. Miyuki Schoyen made a 1-on-1 save, then a second chance attempt by Alexandra Rush was saved as well.
"Not long after a Drexel yellow card, Hamid put a through ball to Christopher in the 71st minute. Christopher placed the ball inside the left post for the goal, making it 2-1 Towson.
"Nia Christopher has 13 goals this season, putting her alone for third all-time in Towson single season history. She also has 14 career goals, tying her for 10th all-time in Towson history with Tracy Zettle, who had 14 goals from 1992-95. It is also Christopher's sixth game-winning goal, tying her for fifth all-time in Towson history."

Read More About