In a rather impressive statistic for a small island like Bermuda, we currently have three triathletes ranked in the world's top 200.
Olympic gold medalist and world champion Flora Duffy is of course very highly ranked, and Bermudians Erica Hawley and Tyler Smith are also ranked in the top 200, with Tyler Smith ranked 155th, while Erica Hawley is ranked 180th.
In August of this year, when Flora Duffy claimed one of her many World Titles in a competition in Canada, both Tyler Smith and Erica Hawley competed in the Under 23 World Championships, so in that event Bermuda was fielding around 3.5% of the total competitors in the U23 World and Elite Women's World categories.
If you are wondering about Tyler Butterfield, who is also one of our top triathletes, Mr Butterfield is not included in these specific rankings as he currently competes in a different federation, and these are the rankings for the World Triathlon organisation.
The four elite triathletes — Flora Duffy, Erica Hawley, Tyler Butterfield and Tyler Smith — have competed as a relay team, finishing in fifth place at the island's first ever triathlete relay showing in the 2018 Commonwealth Games.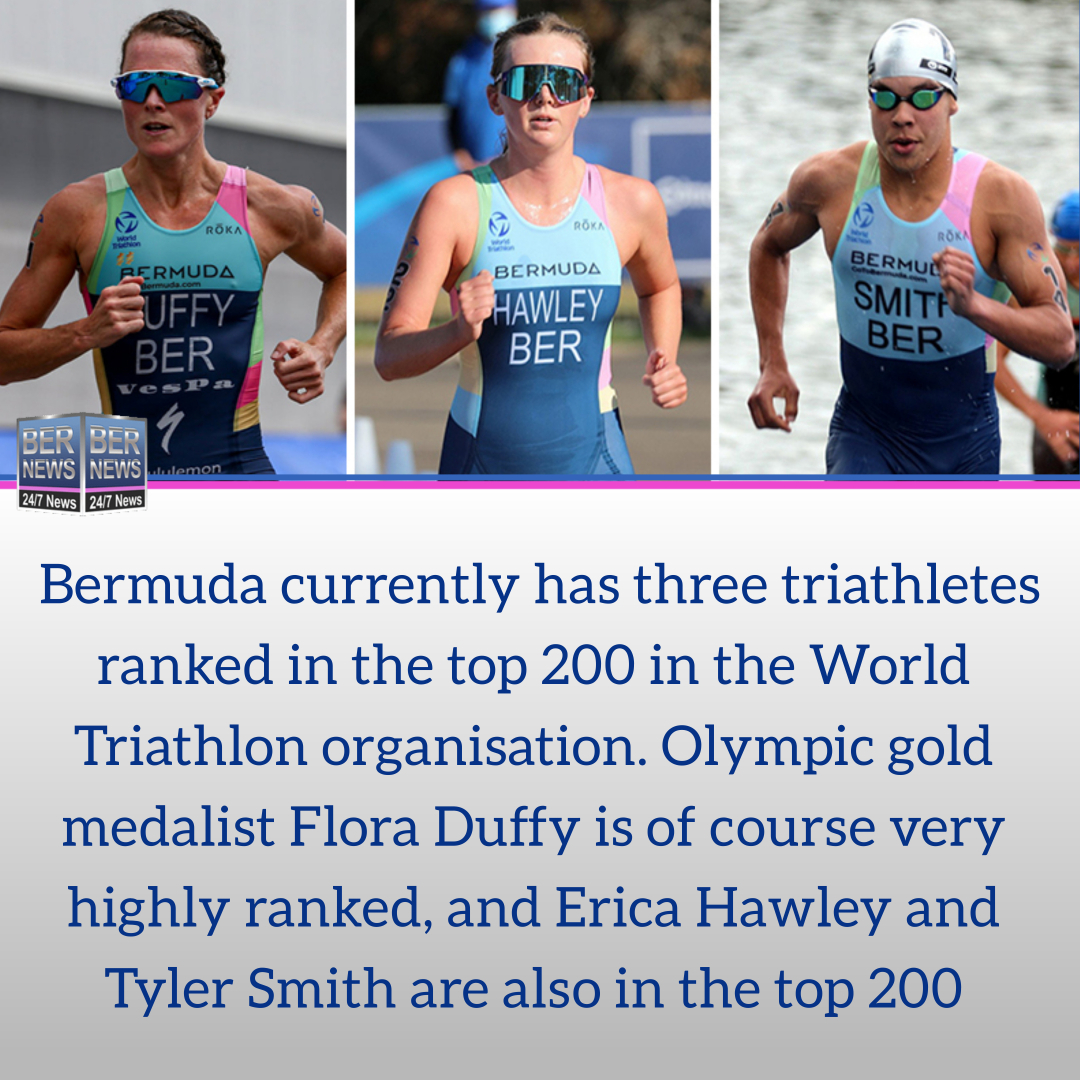 Read More About