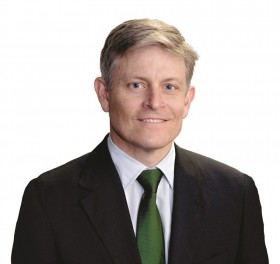 Conyers has been recognised as a top-tier firm by The Legal 500, a directory that recommends some of the most capable international law firms.
A spokesperson said, "Conyers has been ranked as top-tier in Bermuda, the British Virgin Islands and the Cayman Islands. The firm's Bermuda practice has maintained rankings in several practice areas, including, Corporate & Commercial, Banking, Finance and Capital Markets, Dispute Resolution, Insurance/Reinsurance, Real Estate, Regulatory and Compliance, and Trusts/Private Client."
Christian Luthi, Chairman said, "We are pleased to receive these rankings across our jurisdictions. We thank our lawyers for their continued efforts in delivering on our purpose, which is to provide excellent legal advice to our clients. Retaining these rankings is a direct reflection of the first-class standards within the firm."
The company added, "Our Corporate & Commercial, Banking, Finance and Capital Markets practice groups are ranked Tier 1 in Bermuda. The report noted: Conyers' practice possesses an enviable track record in high-end IPOs, note and debt offerings, securitisation matters, and shipping and aircraft financing. The department has recently been involved in several major deals involving large cruise companies, and continues to retain major oil and gas clients, particularly for note offerings.
"We were also ranked Tier 1 for Dispute Resolution in Bermuda. And the team is described by clients as, 'Simply the best – strength in numbers and in depth and experience. The firm on the island least dependent on English counsel – punches its weight and holds its own. They are in all the biggest of cases. The go-to firm on the island without question.'
"Our Bermuda Insurance/Reinsurance practice received a Tier 1 ranking, with clients remarking, 'They have one of largest insurance practices in Bermuda, with Tier 1 clients. Their size allows transactions to get the attention they need.'
"The Private Client & Trust practice in Bermuda is ranked Tier 1. One client said, 'I have been very impressed by their knowledge of trusts law, commercial law and other legal areas relevant to private client work. I have also been very impressed by their good judgment, client care and sheer hard work.'
"In addition, the Real Estate practice received a Tier 1 ranking. The report noted: The Bermuda property department at Conyers has experience acting in large deals concerning the full spectrum of asset classes, including hotel, office, residential, retail and mixed-use properties.
"Finally, the Regulatory & Compliance practice, which is comprised of fund, insurance and corporate specialists, was regarded as, 'Very knowledgeable and quick to reply. Regulatory updates are well adapted to our business and always relevant.'
"The Legal 500 rankings highlight the practice area teams who are providing the most cutting-edge and innovative advice to corporate counsel. Research is based on feedback from 300,000 clients worldwide, law firm submissions and their own team of respected researchers.
Bermuda listed lawyers:
Corporate & Commercial | Banking, Finance and Capital Markets
Charles Collis, Marcello Ausenda, Guy Cooper, Sophia Greaves, Neil Henderson, Jason Piney, Chiara Nannini, Angela Atherden, Niel Jones, Victor Richards, Edward Rance, David Stubbs
Dispute Resolution
Jeffrey Elkinson, Christian Luthi, Ben Adamson, Scott Pearman, Rhys Williams
Insurance/Reinsurance
Charles Collis, Chris Garrod, Sophia Greaves, Chiara Nannini, Jennifer Panchaud, Jacqueline King, Alexandra Macdonald
Trusts/Private Client
Peter Pearman, Helen Cooper, Craig MacIntyre, Jeffrey Elkinson, Christian Luthi, Ben Adamson, Karen Corless, Stephanie Bernard, Anna Bruce-Smith
Real Estate
Francesca Fox, Oliver Goodwin
Regulatory and Compliance
Julie McLean, Andrew Barnes

Read More About