Bermudian swimmer Madelyn Moore — who competes for the University of Northern Colorado — broke the school record in the 50m freestyle.
The University's report said, "It's only the first day of the Mid-Season invitational but Northern Colorado is out to prove the Bears are a force to reckoned with this season. Following 20 lifetime best swims, three NIC qualifying times and a school record, UNC sits third with 173 points in a deeply talented meet.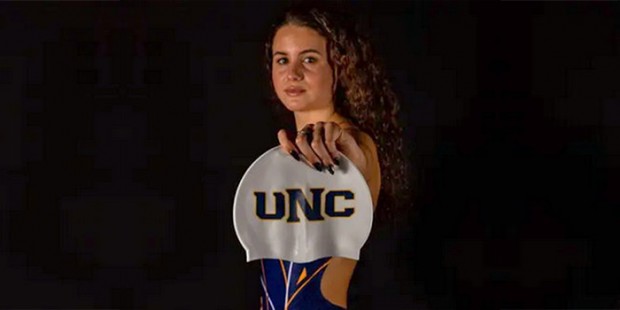 "Beginning with the 200 free relay, the team of Saana Liikonen, AJ Popp, Payten Irwin and Madelyn Moore swam nearly three seconds faster than they did at Wyoming two weeks ago. Their time of 1:31.39 was just .07 seconds off a school record and only bested by the squad from UC San Diego.
"We're only halfway through the season and Madelyn Moore is already hitting a frightening pace for opponents. Moore outswam everyone in the 50 free, broke her school record and secured an NCAA 'B' cut time with a 22.20.
"Moore, Liikonen, Bergin and Chelaine van der Westhuizen bookended a powerful first day in St. George with a massive victory in the 400 medley relay. Close to another school record, the quartet turned in a time of 3:41.86 to carry a mountain of momentum into day two."

Read More About