Sold — a play showing in England based on the life of Bermudian Mary Prince — has been nominated for two awards; the OffWestEnd Award Nomination: Lead Performance In A Play and OffWestEnd Award Nomination: Supporting Performance In A Play.
The Park Theatre website said, "When one woman tells of her extraordinary journey to overcome the brutality of slavery, she becomes a beacon for the British anti-slavery movement. Born into slavery in the British colony of Bermuda, Mary Prince went on to become an auto-biographer and champion of freedom.
"Mary's words of the harsh realities of enslavement and how it felt to be separated from family, loved ones and to be owned, bought and sold gave voice to those that are often silent, silenced, ignored or spoken for. Her book had an electrifying effect on the abolitionist movement helping to free many Africans in bondage.
"A forgotten true story told through theatre, song, live drumming and dance, this masterpiece of Black British theatre is inspired by the storytelling traditions of the West African griot. Kuumba Nia Arts and Unlock the Chains Collective share and celebrate African and Caribbean heritage, culture experience and stories."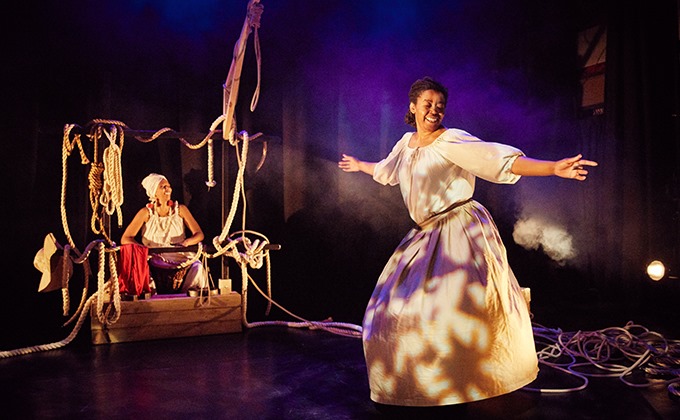 The play is being produced by Kuumba Nia Arts, which notes they are a "Black led Oxford-based touring theatre company that produces and develops work based on traditional African theatrical forms and aesthetics. In Swahili, Kuumba means 'creativity' whilst Nia can be translated as 'intention' or 'purpose'.
"Our mission and purpose is to fuse contemporary creative performance styles with historical African forms that have been passed to the diaspora to create a theatre that breaks new ground. Creating unique productions of startling authenticity that inform, surprise and entertain. We also run workshops, film screenings and events."
Read More About