Bermuda's Jai Bean scored for the Duke University Men's Soccer team as they played to a 3-2 victory over Wake Forest.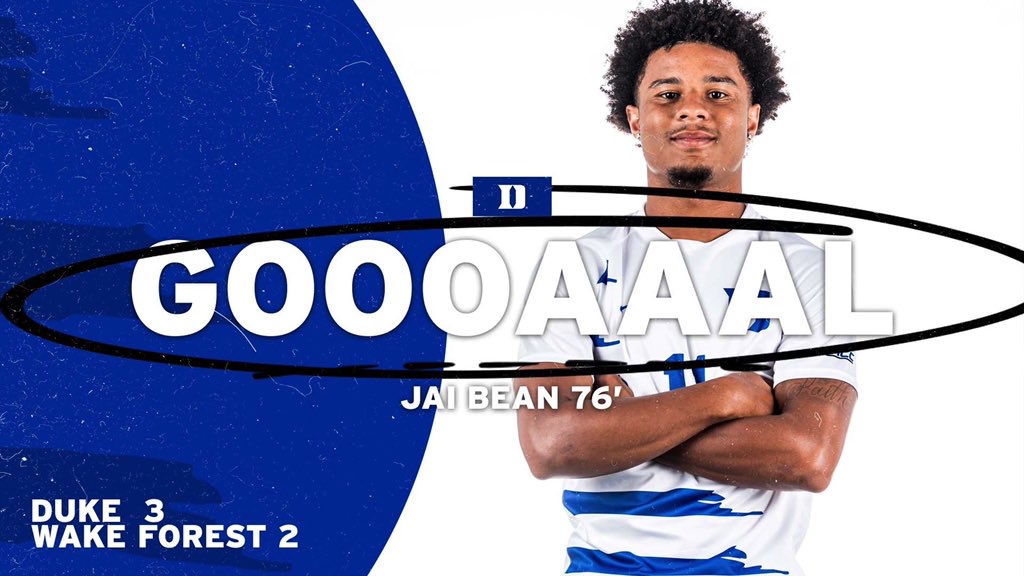 The North Carolina based University's match report said, "The No. 13 Duke men's soccer program [12-3-1, 5-2-1 ACC] advanced to the semifinals of the ACC Tournament with a 3-2 win over sixth-seeded Wake Forest [11-6-1, 4-3-1 ACC] Sunday afternoon at Koskinen Stadium.
"The third-seeded Blue Devils were led on offense by sophomore Thorleifur Ulfarsson, who scored two goals in a span of 1:05, while freshman Jai Bean scored his first collegiate goal to break the 2-2 tie in the second half.
"Junior Cameron Kerr had a career day with two assists, while sophomore Antino Lopez and freshman Shakur Mohammed added additional assists. Senior goalkeeper Eliot Hamill made four saves and earned his 10th win of the season.

Read More About