Cody Rego recently competed in the 2021 ASPC Maclay Championship finals at the Kentucky Horse Park, with the 16-year-old Bermudian equestrian placing 9th out of 178 riders.
A spokesperson said, "The Bermuda Equestrian Federation is delighted to advise of Cody Rego's very commendable performance at the 2021 ASPC Maclay Championship finals held during the National Horse Show at the Kentucky Horse Park.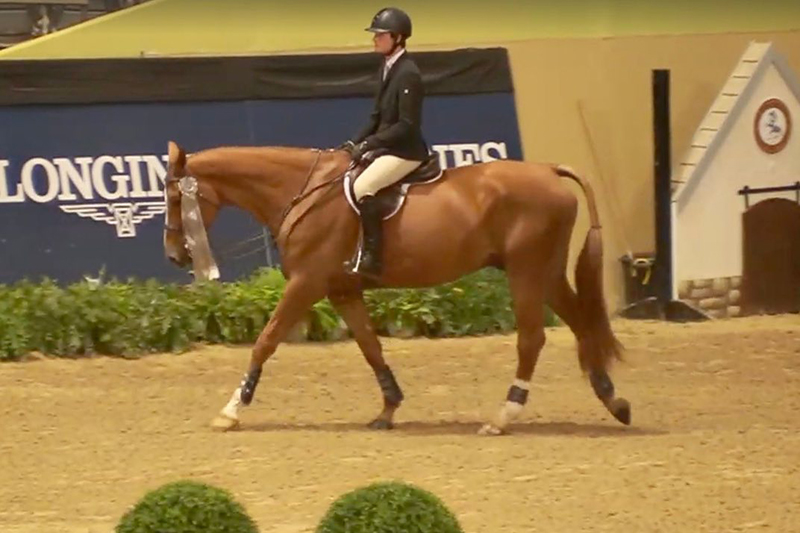 "The ASPCA Maclay Championship is one of the most prestigious competitions for Junior riders in the USA. Hundreds of juniors compete in numerous regional competitions, with the goal of qualifying and competing in the annual Maclay finals.
"The finals are held annually during the National Horse Show at the Kentucky Horse Park in Lexington and is considered to be one of the most competitive classes in the show.
"The Maclay Championship has a rich history that dates to 1933. Founded and named after Alfred Maclay, an ASPCA board member, Mr. Maclay's goal was to create a competition that would inspire good horsemanship skills as well as compassion and respect for equine partners.
"In addition, he wanted to instill that flat work is equally as important, if not more, than jumping. Consequently, the flat and jumping phases are judged equally.
"16-year-old Cody Rego was one of 178 skilled riders to qualify for this year's ASPCA Maclay finals – an accomplishment in and of itself. Riding Tanzanite De Semilly, Cody rode skillfully to successfully secure a very commendable 9th place!
"It was only earlier this year that young Cody was invited to join the acclaimed equestrian facility, North Run, as working student. Based out of Vermont and Florida North Run is owned and managed by well-known and respected equestrian trainer Miss Clark and her husband John Breenan.
"The BEF is delighted to share Cody's outstanding achievement and together with our equestrian community extends its heartfelt congratulations to Cody on such a commendable accomplishment."

Read More About