As of the most recent statistics, the Island has 152 active Covid-19 cases and according to data provided by the Health Ministry, the average age of all active cases is 30 years, 42% are male and over 50 of the currently active cases are in the 10-19 year old age range.
The Ministry said that "by variant type of the 89 active cases where typing is available, 17% [15] are Delta, 83% [74] are Omicron."
The 152 active cases is an increase of 90 since the previous test result release on December 16th, and the daily positive cases announced yesterday were the highest daily positives since early October.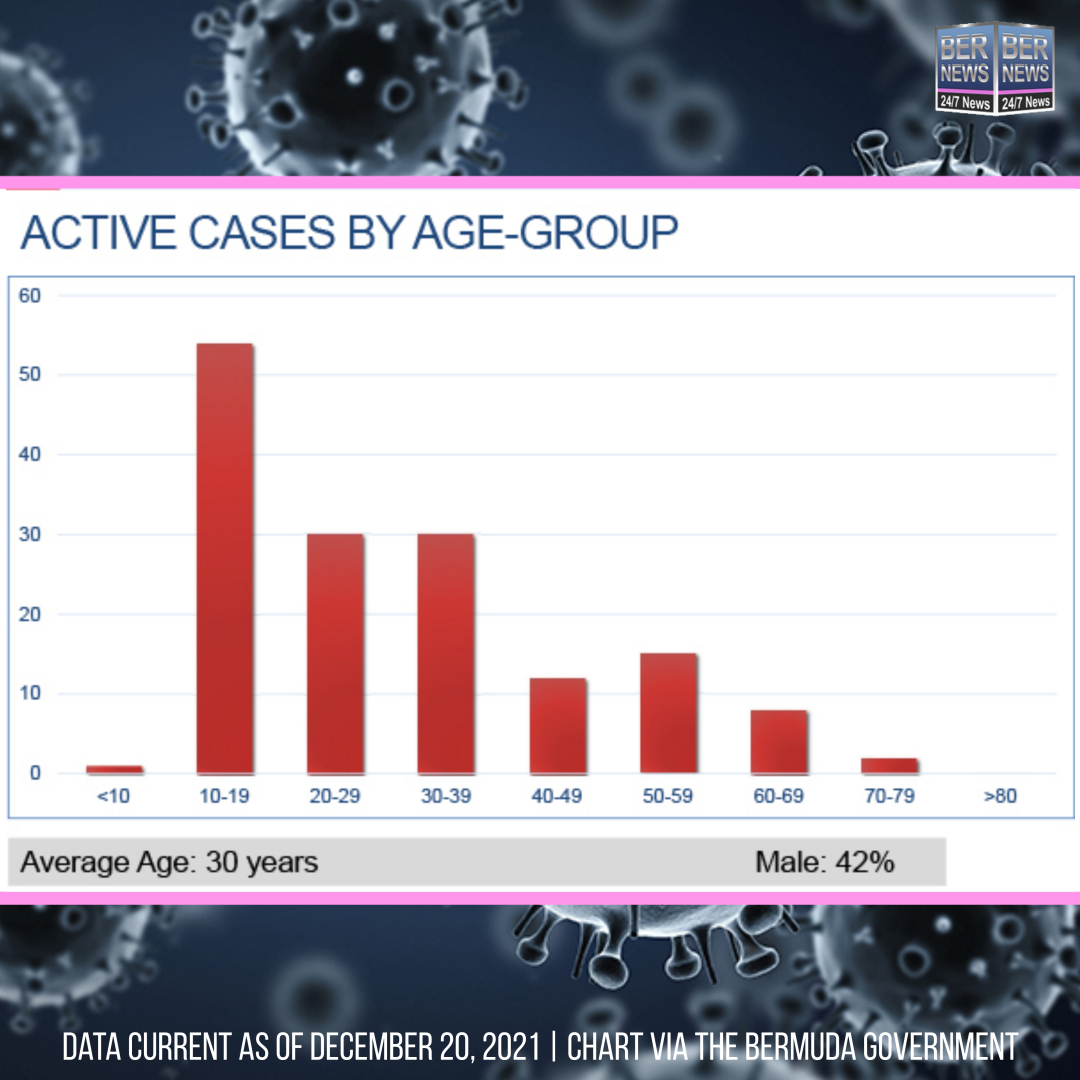 You can find more information on the links below from our dedicated website BermudaCovid.com, which is the most comprehensive resource and historic record available of Bermuda's handling of the pandemic.
Read More About