The Government has released information about the pre-departure Covid-19 tests required when travelling from Bermuda to the United Kingdom, the United States, and Canada.
The Government tweeted the posters below, saying, "Travelers have a responsibility to know the border testing requirements of the country to which they are traveling. Having the incorrect test administered could result in denial of entry by the country's border control officials."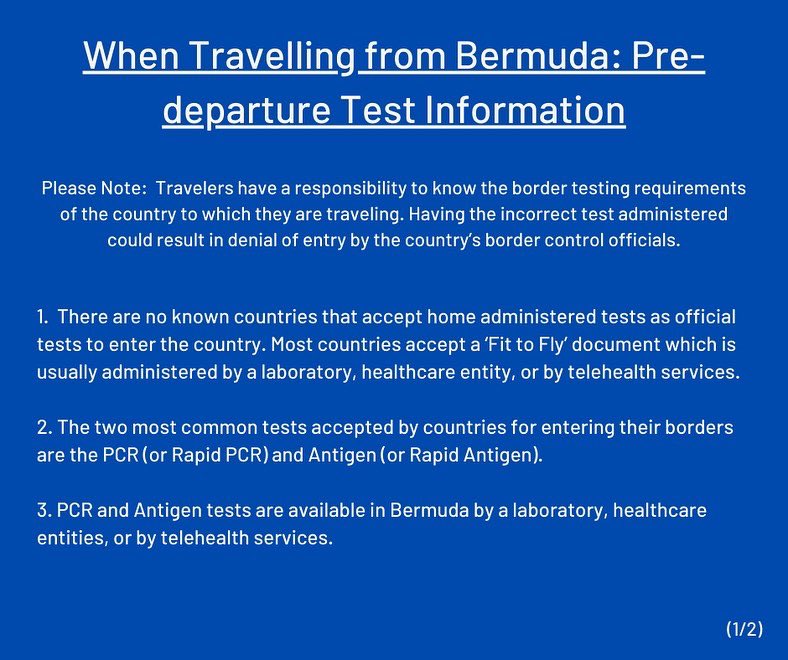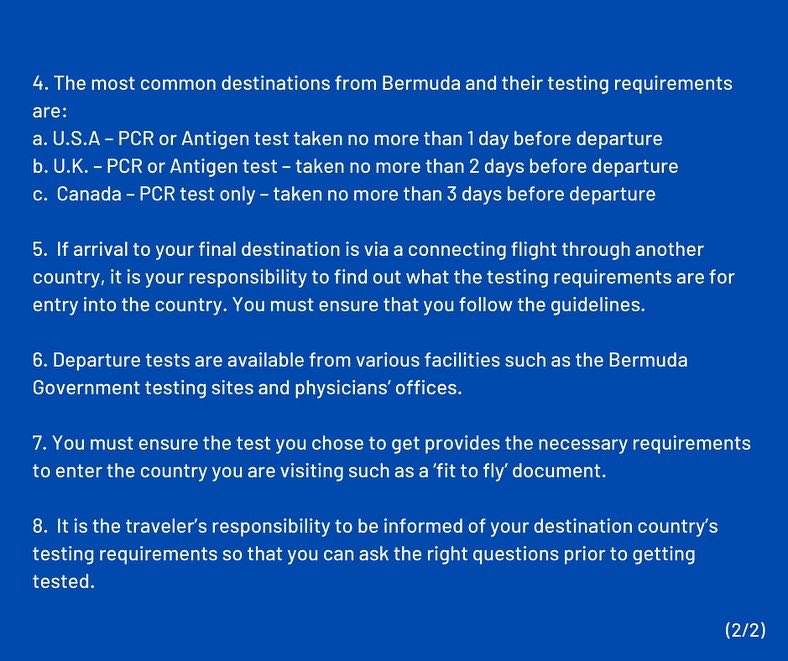 You can find more information on the links below from our dedicated website BermudaCovid.com, which is the most comprehensive resource and historic record available of Bermuda's handling of the pandemic.
Read More About