Saltus held their '24 Days of Giving' with  students bringing in donations in order to provide the Eliza DoLittle Society with food boxes.
A spokesperson said, "With the holidays approaching, staff members Carol Jack '77 and Kathy Pacheco at the Saltus Upper Primary Department, wanted to relaunch their '24 Days of Giving' as a way to give back to our Bermuda community.
"From 8th November until 10th December, the Lower and Upper Primary Departments participated in the food drive. Each student contributed one non-perishable item for their classroom box. Parents and/or students could provide more if they wanted. The goal was to provide, the charity chosen, Eliza DoLittle Society, with food boxes.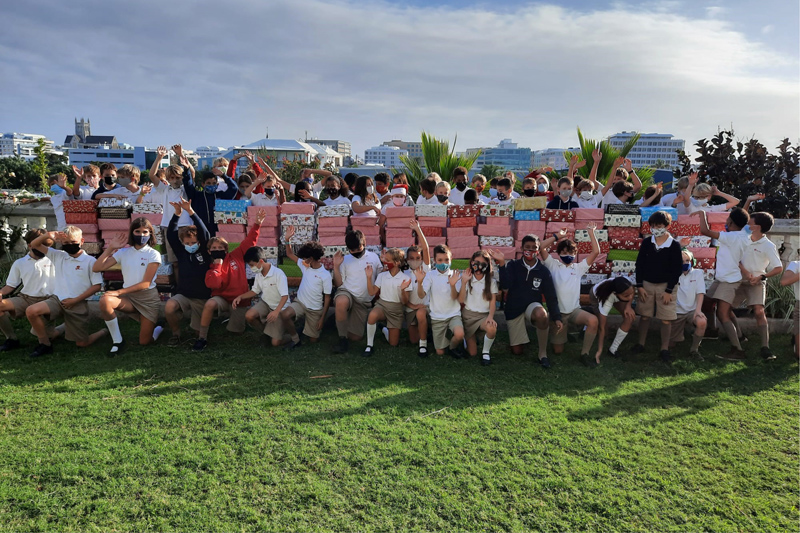 "Once all the boxes were assembled and collected from the classrooms, both Carol Jack and Kathy Pacheco were once again amazed at the generosity of the Primary Department.
"Through the generosity of our Primary Department families, they were able to provide Eliza DoLittle Society with very full food boxes. The representative from Eliza DoLittle expressed their gratitude to all of our students and parents who helped create these boxes.
"In addition to this food drive, the Year 6 students were learning about leadership. As part of leadership, they explored different types of leaders. One way of showing leadership can be through stewardship which reflects the idea of leadership through giving.
"Year 6 teachers, shared that "the students were left feeling like they could do more after their contributions to the 24 Days of Giving." The students were filled with ideas and had a time narrowing down their ideas! After much discussion, they decided to choose 'Meals on Wheels' because everyone felt that 'everyone should feel special during the holidays.'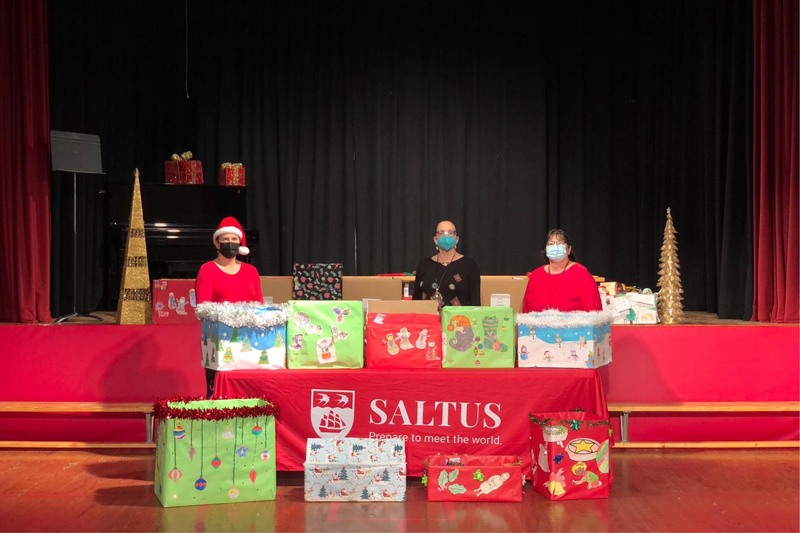 "The program 'Meals On Wheels' services 220 people daily. The Year 6 students wanted to create a 'care package' that could be delivered to people right before the holidays! The students put a lot of thought into what should go into these boxes. With the generosity of their families, donations of socks, puzzle books, pens, packaged cookies and candy, toiletries, notepads and so much more, were added.
"The students made very thoughtful and beautiful cards and an ornament to be included in the care packages. They filled each box individually and wrapped the boxes themselves. Each student was beaming with pride with what they had achieved, and they were excited to share the holiday spirit with their community!
"The Middle and Senior School departments were also involved in the act of giving back to the community this holiday season. The Middle and Senior students donated food hampers to the Family Centre as well as funds to the Cathedral of the Most Holy Trinity for grocery vouchers.
"Thank you to everyone who contributed to these donations. Everyone deserves to be happy and we hope that the day they receive their special gift is that much brighter."

Read More About
Category: All