Saltus is launching the first ever Saltus House Match, which they said was "a fun way to get everyone in our Saltus and broader community, involved with our online week of giving to raise money for the 2020-21 Saltus Fund."
"This cricket themed giving week highlights four of Saltus' long-term employees who are also Bermuda cricketers of much esteem, Lionel Cann, Darrin Lewis, Olin Jones, and Sheridan Ming, are each captains of their School House and will be encouraging enthusiasm, support and most importantly School Spirit.
Darrin Lewis, Sheridan Ming, Olin Jones and Lionel Cann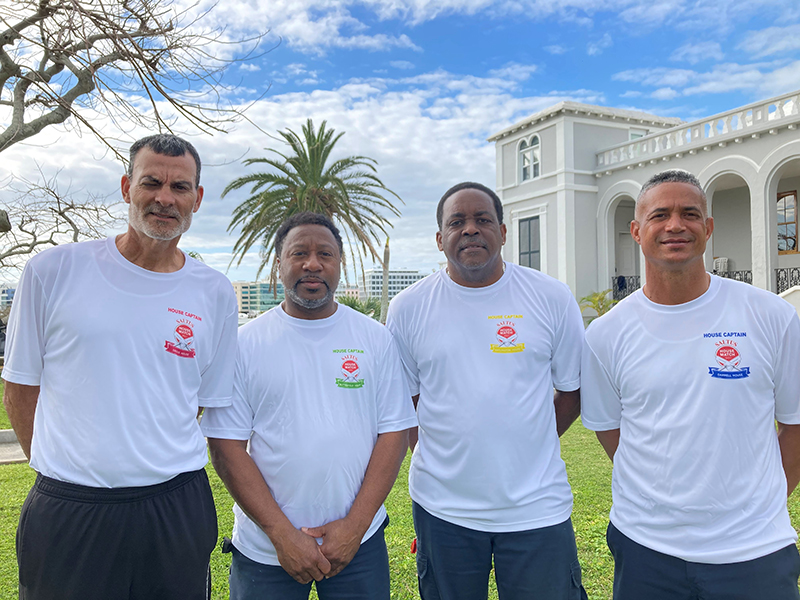 "As the excitement of the week builds and the fun activities are underway, it is important to remember that this week of giving is to help families both in the Saltus community and those who want to join our community.
"Saltus wants to ensure that talented students throughout Bermuda are given the opportunity to attend. Currently, 14% of Saltus students receive some form of financial assistance, which wouldn't be possible without the support of the Saltus Fund and broader community. As one of the House Captain's stated, "Life is hard and sometimes you have to take it to the wicket."
"The Saltus Fund is the mission critical annual fundraising effort for Saltus and is essential to providing expanding opportunities in education. Like most independent schools, Saltus relies on the Saltus Fund to realise the difference between the actual cost of a Saltus education and tuition.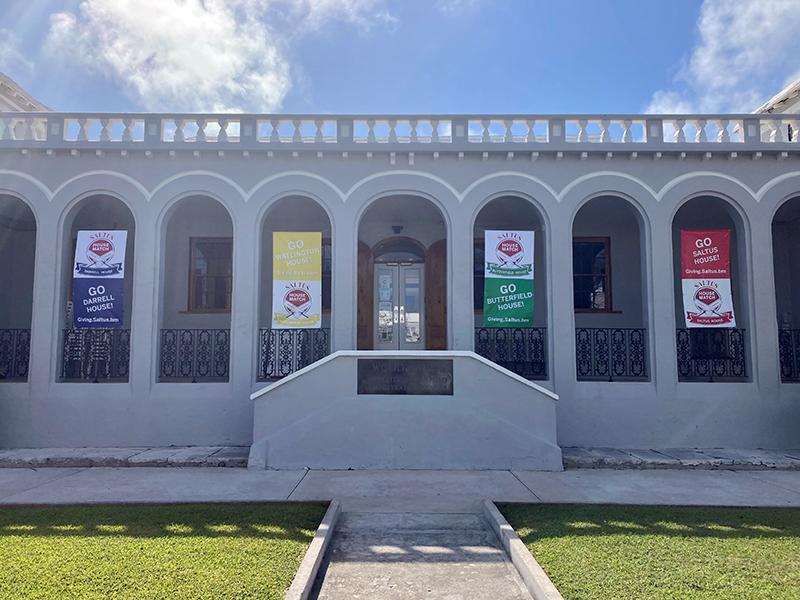 "Tuition covers the essentials – the Saltus Fund takes care of the rest. During this week, there will be parent participation competitions by Class [Grade Level], and by House, there will be daily raffles for Saltus apparel and gear, a special daily raffle for employee donors, competitions for Class pizzas and grub days and even some Cricket related swag. Additional competitions and raffle prizes will be announced throughout the week.
"A House "bowl off" will be held on Friday, 26th March at 11:00 a.m. on the cricket pitch and the event will be live-streamed! Students from each grade level will be able to participate. The House with the highest Saltus Fund participation at the end of the week determines the House Colour for our first day back on campus after spring break. To make your gift visit here."

Read More About
Category: All