Bermuda Container Line Ltd are supporting Saltus Grammar School's Sloop expedition for the 3rd year, with the donation providing students with a hands on maritime learning opportunity outside the classroom. Bermuda Container Line has committed to supporting Saltus' yearly Sloop expedition through to 2019. Following the student's voyage aboard the Sloop, the students answered some questions about their week at sea.
What was the highlight of your week aboard the Sloop?
"When we got to go on the bowsprit and when we got to go snorkeling and see Bermuda's unique underwater life." – Lindsey Pacheco
What was the most valuable skill you used while on the water and why?
"That you have to work together and synergize because you will get things done more effectively and more efficiently." – Eleanor Dunleavy
What advice would you give to another student thinking about participating in the program?
"Don't expect it to be easy, but don't think it's impossible" – Cameron Lucas
What is your favorite aspect of sailing and why?
"Being on the open ocean and having the freedom to go wherever you want." – Reid Browne
Learning the ropes of knot tying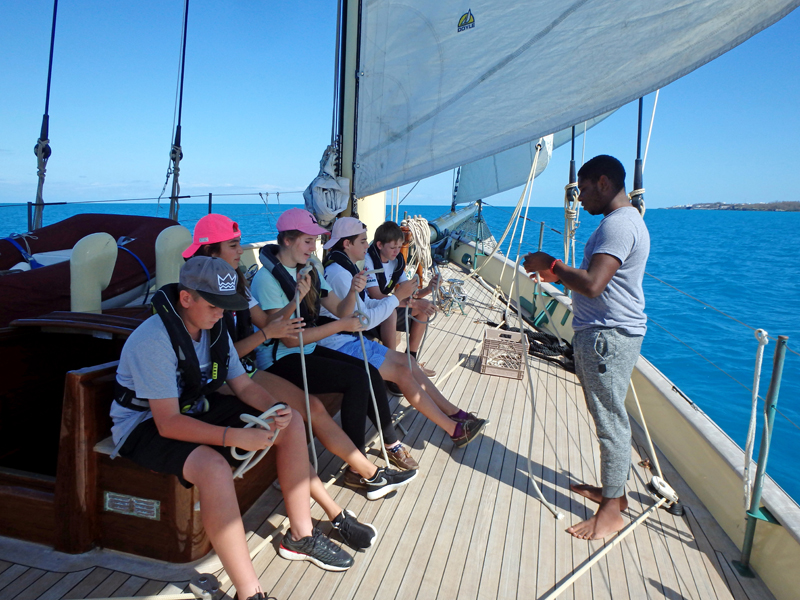 Robin Stempel at the helm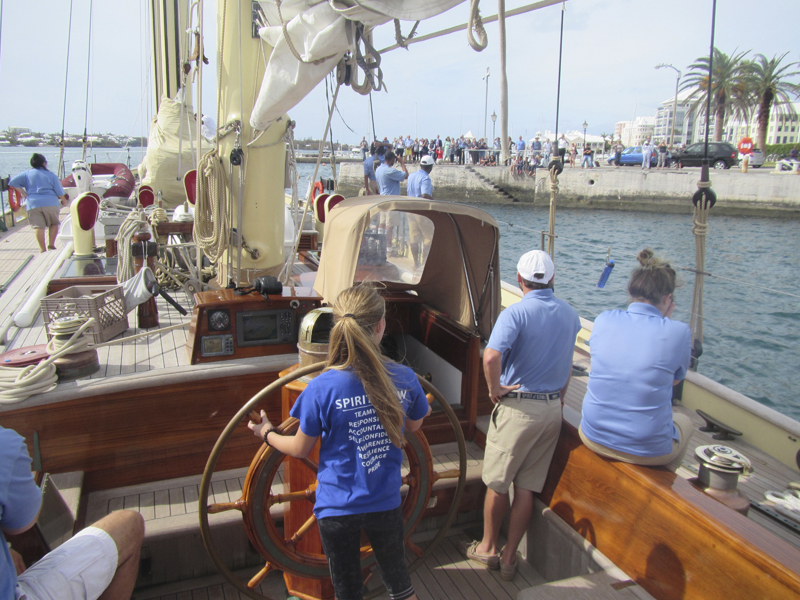 Group shot of the students and Sloop crew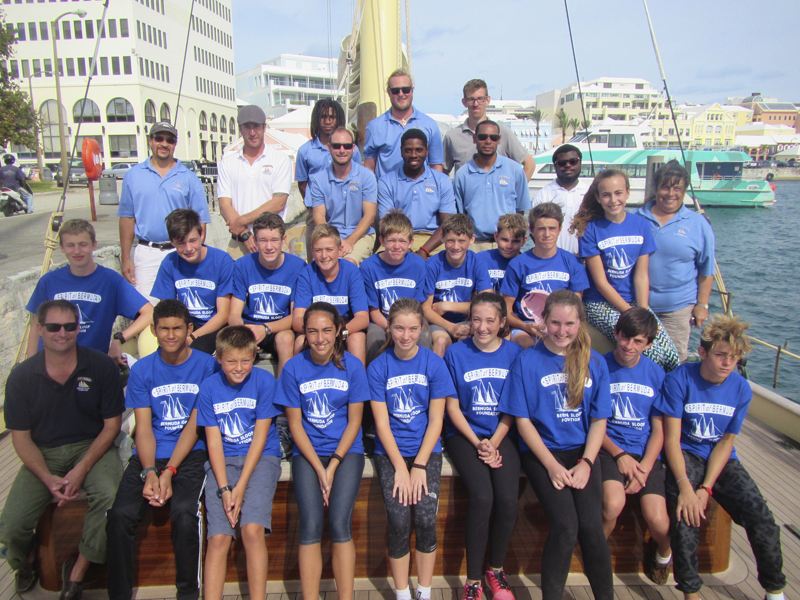 Read More About
Category: All