[Written by Stephen Wright]
He might not have stepped inside a boxing ring until he was 18, but Saundre "Dash" Simons is already one of the top amateur prospects in the United States.
On Saturday night, at the USA National Boxing Championships in Shreveport, Louisiana, Simons enhanced his growing reputation by competing in the elite super heavyweight division final; he also placed second at the Golden Gloves of America in Tulsa, Oklahoma, in August.
However, despite speaking with a polite southern drawl, Simons is not American; he is in fact a proud Bermudian.
Born in Lancaster, Massachusetts but raised in Somerset to Bermudian parents, Simons attended West End Primary and Bermuda Institute before moving to Asheville, North Carolina, with his mother when he was 12.
"I consider myself Bermudian," said Simmons, who has adopted the nickname of his grandfather. "I've spent enough time on the island to understand the culture. I'm a Somerset village boy!"
Receiving a bye in the first round of the National Championships, Simons stopped his first opponent James Wohlschlegel, the Texas state champion, in the second round then beat Tyrone Russ, of Maryland, via disqualification before losing on points to Abimbola Osundairo, of Illinois, in the final.
"I'm very proud but disappointed not to have capitalised on a great opportunity to be ranked No 1," he told Bernews. "But, hey, that's boxing!"
Simmons' rise through the amateurs has not gone unnoticed by the Bermuda Boxing Federation, who approached him about representing the island at the Pan American Games in Santiago, Chile, in 2023.
At 24 and with almost 30 bouts under his belt, Simmons, however, intends to join the professional ranks, confident his 6ft 4in frame, fluid movement, and counterattacking style will be well suited.
"The Bermuda Boxing Federation hit me up about boxing at the Pan Am Games, but I just couldn't meet some of the requirements," said Simmons, who intends to fight as a light heavyweight as a professional. "I'm not based at one gym because I travel a lot. I'm boxing out of commercial gyms like Planet Fitness, but I have people I see when I need to sharpen my skills.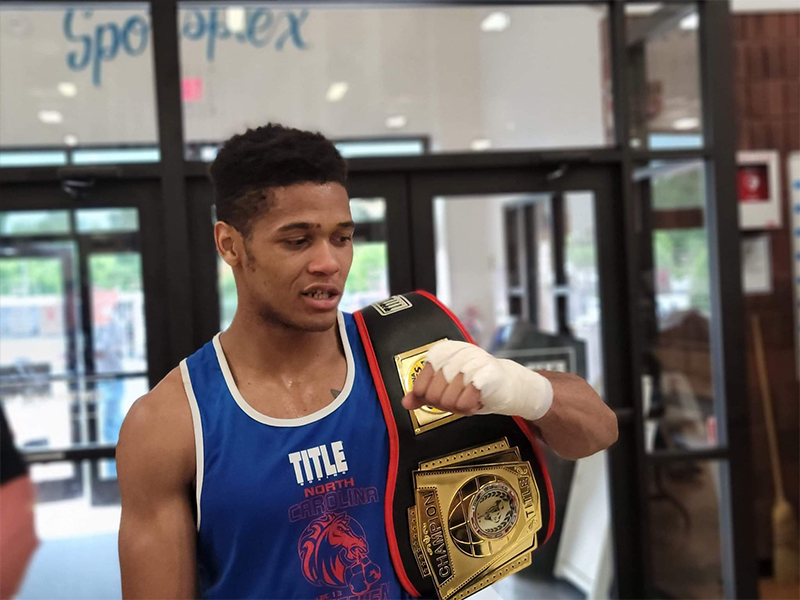 "I want to go pro as soon as possible. I'm a counter puncher-power puncher and have a decent number of stoppages. I box off my back foot a lot and move a lot more than the average heavyweight."
Simmons, a graduate of the University of Tennessee, Knoxville, admits he "got into about 17 fights during my last year at Bermuda Institute" and "was a polite kid, but I could be a menace",
It was not until he began boxing at Bone Breaker Gym in Morganton, North Carolina when he realised there was far more to the "sweet science" than schoolyard scuffling.
"I didn't think I could get beaten until I stepped into the gym and got that ego check," said Simmons, who was home-schooled in the US by his mother. "That's when I wanted more.
"Boxing just really spoke life into me straight away, man. I wasn't serious at first, but the gym opened up my eyes.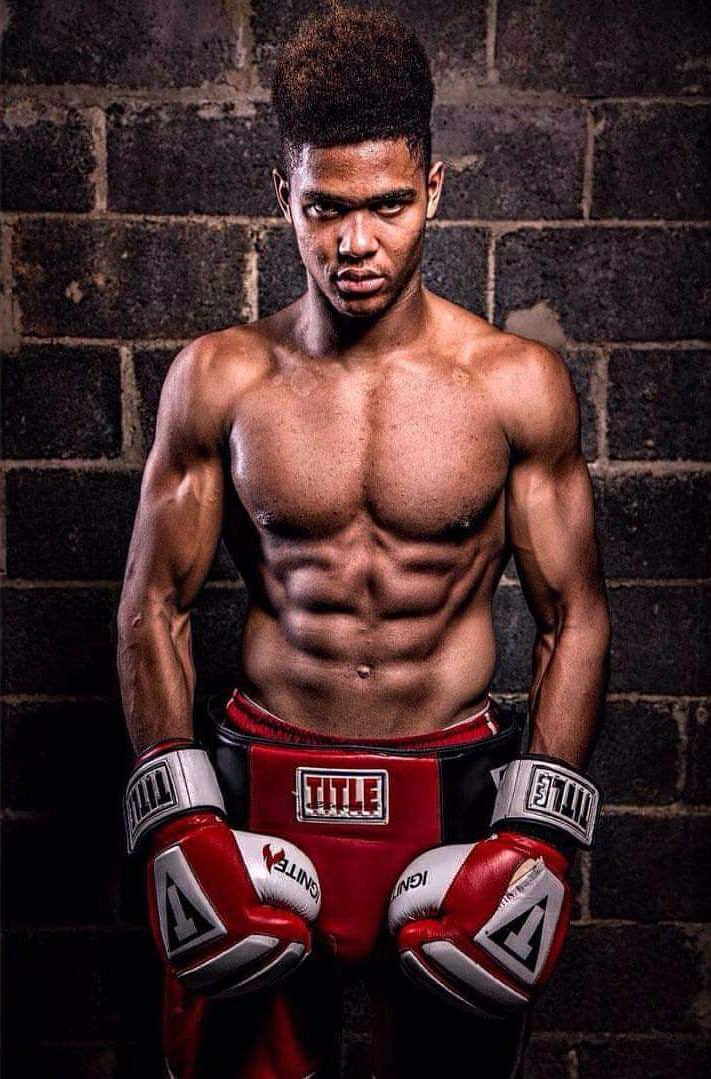 "The person who made me fall in love with boxing is Roy Jones Jr. I like Terence Crawford, skill-wise, and Anthony Joshua for the way he carries himself."
Unsurprisingly, Simmons follows the Bermudian boxing scene from afar and has befriended local fighters Nikki Bascome, Andre Lambe and Adrian Roach on social media. He also has a burning ambition to fight in front of a home crowd.
"I know Adrian, 'Showtime' [Lambe] and Nikki, just on social media," he said. "I've never had the opportunity to meet them yet. It's been three years since I've been back to Bermuda, and there's always family things to do.
"I'm a Bermudian fighter to the max, and I want to bring some of that fighting energy home. I wouldn't box if I didn't think I could be the best."
From Lancaster, Massachusetts, to Somerset, Bermuda, to Asheville, North Carolina, Simmons has grown used to upping sticks while pursuing new opportunities, which is just as well, as his boxing journey is only just beginning.

Read More About