Coldwell Banker Bermuda Realty has welcomed two new real estate agents, Vance Campbell, Jr. and Sergio Pitcher.
A spokesperson said, "Coldwell Banker Bermuda Realty welcomes two new real estate agents, Vance Campbell, Jr. and Sergio S. Pitcher. Vance is a Professionally Qualified Accountant with thirty years post qualification experience across a wide spectrum of industries.
"He is actively involved in community focused organizations and Government Boards, and this has provided him with the opportunity to stay in touch with the needs of the community.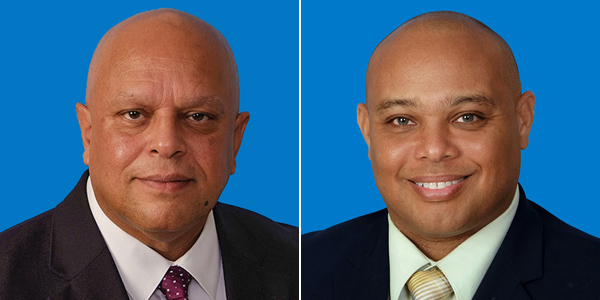 "Vance has over 20 years' experience working in the area of building supplies and construction materials and is currently a Trustee of the Bermuda Housing Trust with responsibility for maintaining almost two hundred units.
"Vance knows that the sale or purchase of a home is a very important and, often, emotional decision. He will utilize his wealth of knowledge to make the process as stress free as possible for buyers and sellers. Vance can be reached at 591-2344 or vcampbell@brcl.bm
"Sergio co-founded Planet Math in 2017. He holds an M. Ed in Early Childhood Education, a B.S. in Mathematics, and has over 20 years of teaching experience. After helping to build Bermuda's largest and most popular summer camp, Sergio is now using his excellent communication and people skills to help individuals realize their real estate dreams.
"Sergio brings a wealth of experience through the many organizations and projects he has managed over the years. He is well known in the community and is recognized as a people person that makes things happen.
"Sergio is excited and proud to now be in the real estate industry. He enjoys working with people and delivering a high level of quality service. One of his core beliefs is to always provide the clients with his absolute best. He also speaks Portuguese fluently and looks forward each and every day to meeting and helping people with real estate. Sergio can be reached at 799-0109 or spitcher@brcl.bm."
Read More About