According to Dale Butler, Executive Director of Atlantic Publishing House [APH], Sir John W. Swan will be honoured on Thursday, February 17th at 5:30 p.m. at the Leopards Club International building and on this occasion they will share what was called a "recorded prophetic 1994 Throne Speech" which Sir John delivered when he was the Premier of Bermuda
"This dinner event, under Covid rules, is restricted to 20 people, at the time of publishing. During the evening meal event, the recorded Throne Speech will be played, Sir John will take questions, and following that he will be presented with the first Legacy Insights Award designed by APH," Mr Butler said.
"The event was originally scheduled for October 2021, but rising Covid numbers led to its postponement. This is a significant event because a large framed picture which clearly depicts the innumerable accomplishments of our living National Hero, Sir John, will be presented to him."
Tickets for this dinner event are $55 per person and can be purchased by calling 595-9841 or emailing daledbutler@gmail.com.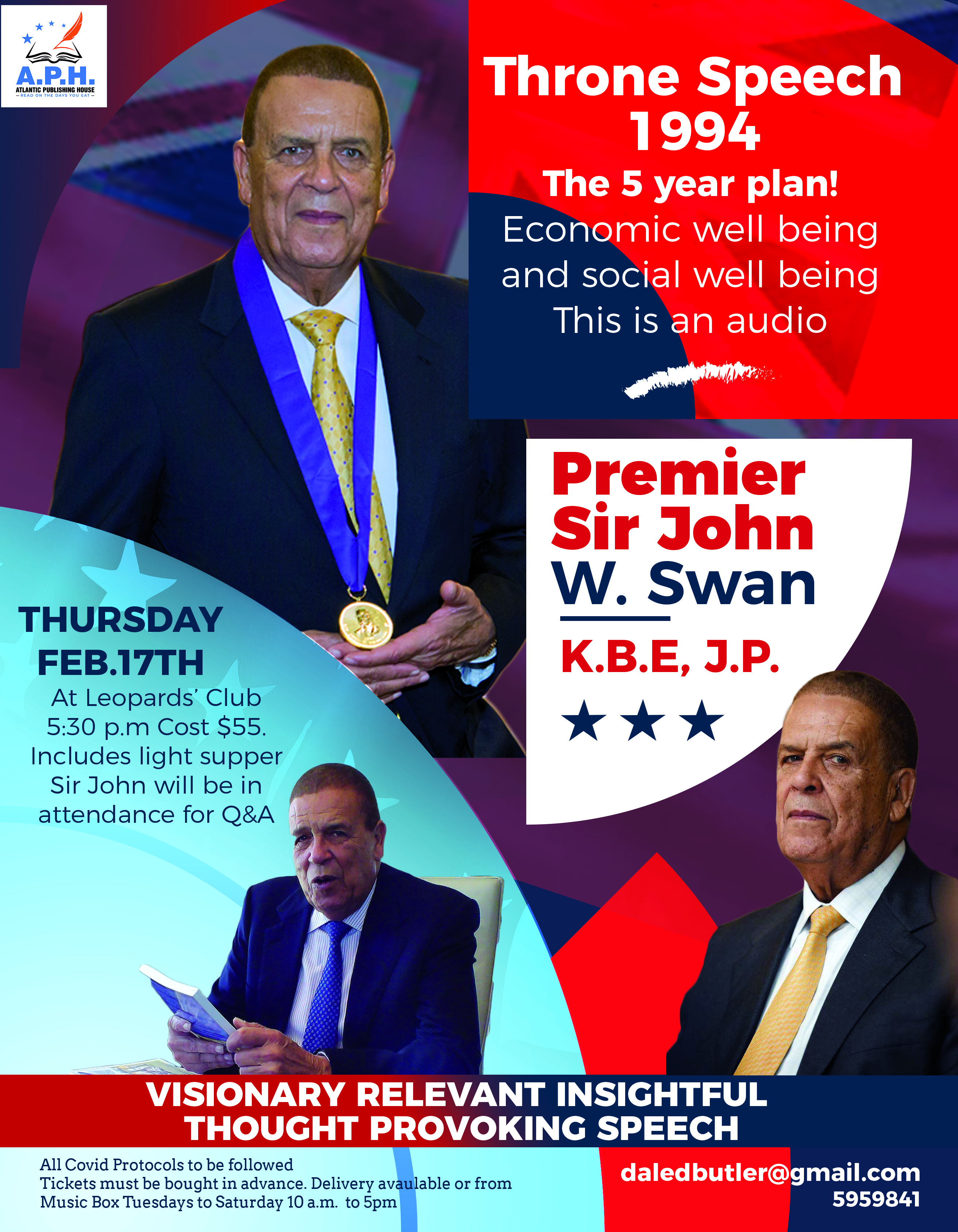 Read More About