Officers intercepted a drone which breached the perimeter of Westgate and "upon inspection of the drone by Corrections Officers, several high risk articles were identified and seized" and a 31-year-old man has been arrested, the police confirmed today.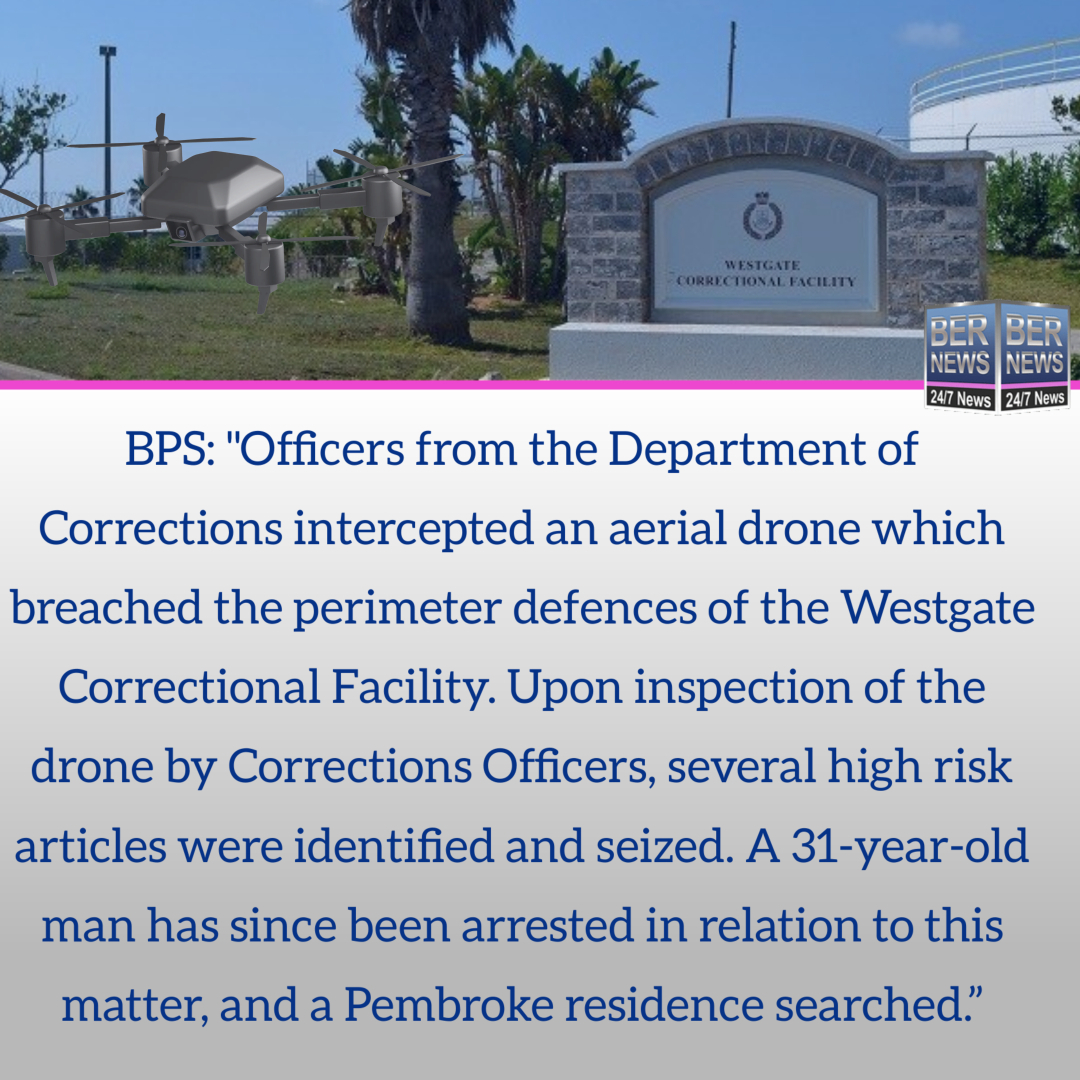 A police spokesperson said, "On Friday 14th January, 2022, Police conducted a joint operation dubbed 'Operation Leo' with the Department of Corrections.
"The Bermuda Police Service Drugs Unit and Tactical Support Division were called in after officers from the Department of Corrections intercepted an aerial drone which breached the perimeter defences of the Westgate Correctional Facility.
"Upon inspection of the drone by Corrections Officers, several high risk articles were identified and seized. A 31-year-old man has since been arrested in relation to this matter, and a Pembroke residence searched."
Detective Chief Inspector Sherwin Joseph, who heads up the Specialist Investigations Department, said, "This is an incident where traditional crime is being enhanced by the use of technology. It should be noted that attempting to convey a prohibited or high risk article into prison is contrary to Section 26[A] of the Prison Act 1979, and conviction on indictment carries a three-year imprisonment."
Read More About