[Updated with photos] Support Public Schools Bermuda is distributing more than $50,000 worth of new school supplies to all 18 public primary schools across the island, in addition to second-hand children's books and office supplies.
A spokesperson said, "On January 18 and 19, 2022, Support Public Schools Bermuda [SPS.bm] is distributing more than $50,000 of new school supplies to all 18 public primary schools across the Island, in addition to second-hand good quality children's books and office supplies.
"Since SPS.bm's inception in 2018, more than $400,000 in new school supplies have been purchased by supporters for public primary school classrooms and tens of thousands of dollars' worth of second-hand supplies have been donated.
"The purchases of this term's supplies were generously made by about 20 sponsors, including SPS.bm's major supporter, Butterfield, who has purchased $25,000 worth of school supplies each year for the past three years. Other financial supporters this term include the Green family, Bowring Marsh/Guy Carpenter, Argus Insurance, Enstar Limited, the Prison Officers' Association, the Bermuda Public Service Union, Eleanor Desmond-Kenny and others.
Rowan Dill, SPS volunteer; Principal Ms Kimberly Creighton; Melba Paynter, Administrative Assistant; Raymond Johnson, Custodian; Shawnette Griffin, Senior Vice President, Retail Banking & Operations, Butterfield; LaToya Bean, AVP, Marketing & Communications, Butterfield; Julica Harvey, SPS Volunteer and attorney at Canterbury; Juliana Snelling, Founder, Support Public Schools and Director, Canterbury Law Ltd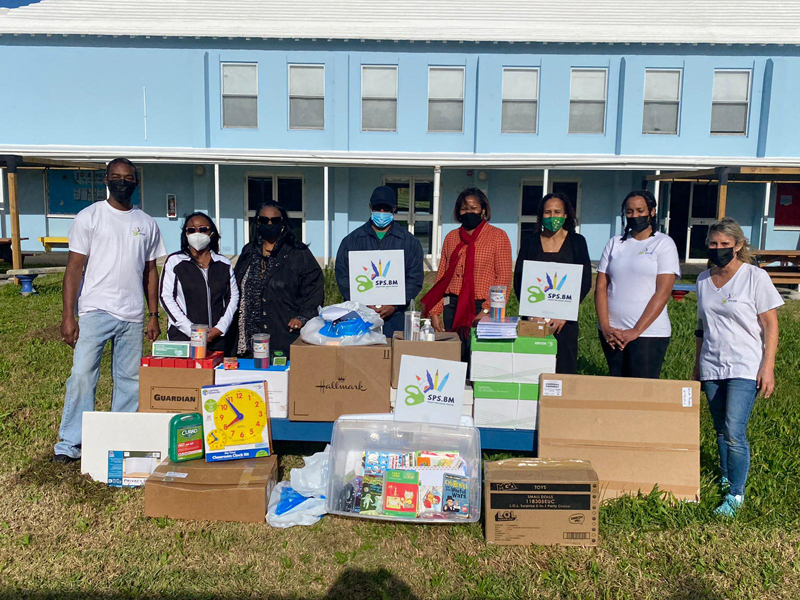 "Second-hand supply donors include Argus Insurance, Conyers, Freisenbruch Meyer, BeesMont Law, Gorham's, and private individuals."
SPS founder Juliana Snelling said, "We must all acknowledge that improving the quality of public school education is an urgent national imperative that must be addressed holistically, recognizing that it takes the entire community to properly educate a child.
"Further, we cannot deny the major gap between the financial resources and opportunities available to public versus private school students, even in the good times. With the severe economic hardship suffered by many, even before the pandemic, increasing numbers of parents are struggling with the cost of basic school supplies for their children.
"We cannot sit back and expect the Ministry to go it alone addressing the issue, when government is struggling to provide financial assistance to many families left penniless by the health crisis, whilst also having to spend millions on the schools' ailing infrastructures. SPS.bm therefore continues to seek the private sector's help to supply our school children with the resources they need to love learning and going to school."
The spokesperson said, "Each year, SPS.bm asks primary school public teachers to submit their 'wish lists' of instructional resources they need to enhance their students' learning experience in the classroom. These items are then made available for purchase at discounted prices by SPS.bm's two retail suppliers, AF Smith Ltd. and Phoenix Group Ltd.
"The stores then deliver the supplies directly to the classrooms free of charge on designated delivery days overseen by SPS.bm volunteers twice a year. This year's "wish list" of 150 of the most popular requested supplies include magnetic science kits, Read-Aloud Classic books, Communicator Clear Boards, seeds and plants kits, projectors and basketball hoops. P1 and P4 teachers will benefit this year for the first time."
Ms. Snelling said, "I would like to express my sincere and huge gratitude to our supporters, especially the team at Butterfield who has given so generously from our inception. We couldn't have accomplished all we that we have during the past four years without our supporters wanting to make a big difference in the lives of so many students, teachers and families.
"Let us also thank the various free promotional coverage and IT supporters Prime Consultants and AAC/PTIX for IT services. If I have forgotten someone, please forgive me."
Principal of Heron Bay School, Francis McMahon, said, "The very thought of an initiative to support the teachers/staff and students of public schools speaks volumes. The variety of items have been vast and have benefitted our teachers and students tremendously. One of the critical areas that the supplies from SPS.bm have benefitted teachers with is time, which is a precious commodity that teachers often say they need more of.
"The supplies, such as laminators, label makers, printers, sheet protectors, individual student white boards, pens, pencils, markers and baskets, just to name a few, have assisted teachers in the organization of their classrooms and materials for the smooth flow of lessons. Materials have been labelled and organized for quick access.
"Having a printer in their classrooms cuts down on waiting in lines to wait for use or simply not being able to plan certain activities due to copiers not working. The students have thoroughly enjoyed the use of additional manipulatives which have allowed them to understand material conceptually. As supplies have been distributed by year levels, the remaining year level teachers wait eagerly for their turn. Our entire school team is grateful for the support."
Commissioner of Education Kalmar Richards said: "Community support for our public schools is essential if we are to be successful. We are most appreciative of every sponsor and their extremely generous donations which will enable our primary school students and their schools to receive additional resources on Tuesday or Wednesday of this week.
"Thank you, on behalf of our students, staff, and parents, to all of the supporters responsible for this week's Winter Giving delivery. We applaud all of you for answering the call of this wonderful and impactful community action initiative led by SPS – Support Public Schools."
George Grundmuller, President & CEO of The Phoenix Stores, said, "The Phoenix Stores is delighted to continue its partnership with Support Public Schools and offers kudos to those in the community who contributed resources to ensure successful public classrooms. Our team has sourced PPE, electronics, reading and writing tools, art and science kits, games and manipulatives, which will undoubtedly play a great role in learning success."
CEO of AF Smith Ltd, Tim Smith, said, "We are honoured to be a partner of Support Public Schools. From the moment the goods arrive into our warehouse to the time they are delivered to each school, our staff are proud and excited to be a part of SPS.bm. This is truly a collaborative effort that brings smiles to all involved."
The spokesperson said, "SPS.bm is proud to have been selected by The Bermudian Magazine as the 2019 winner of the Public and Service Award in the category of Company Community Project.
"To learn more and to contribute to SPS.bm's ongoing school programme, visit www.sps.bm, email SPSteam@sps.bm, or call 296-8444 care of Canterbury Law Ltd."
Update | Photos of some of the deliveries added: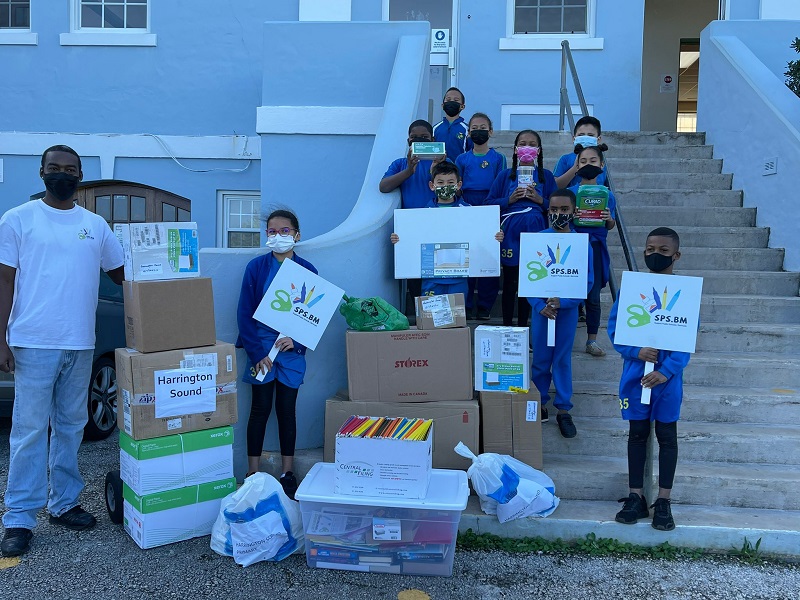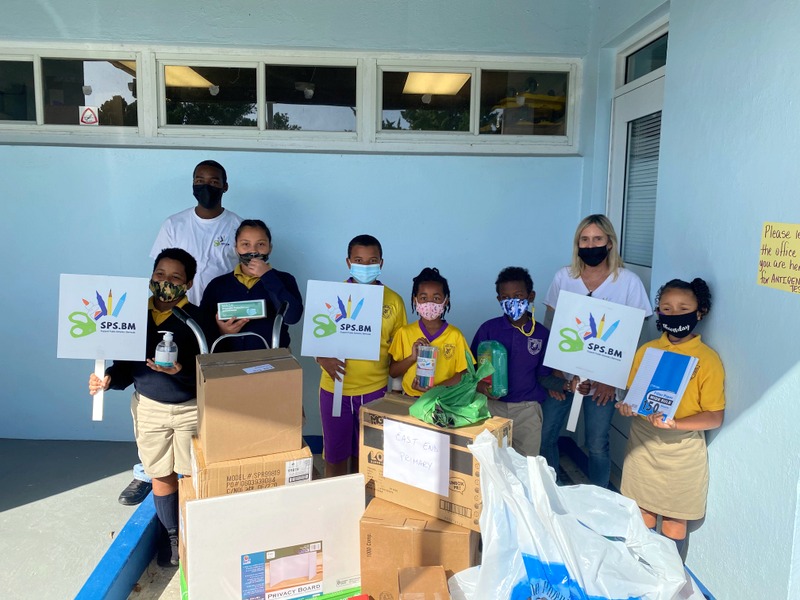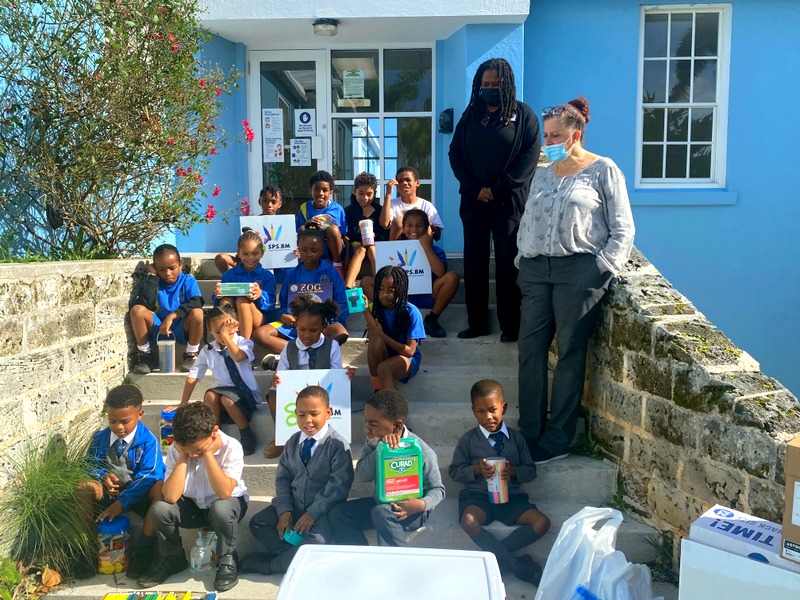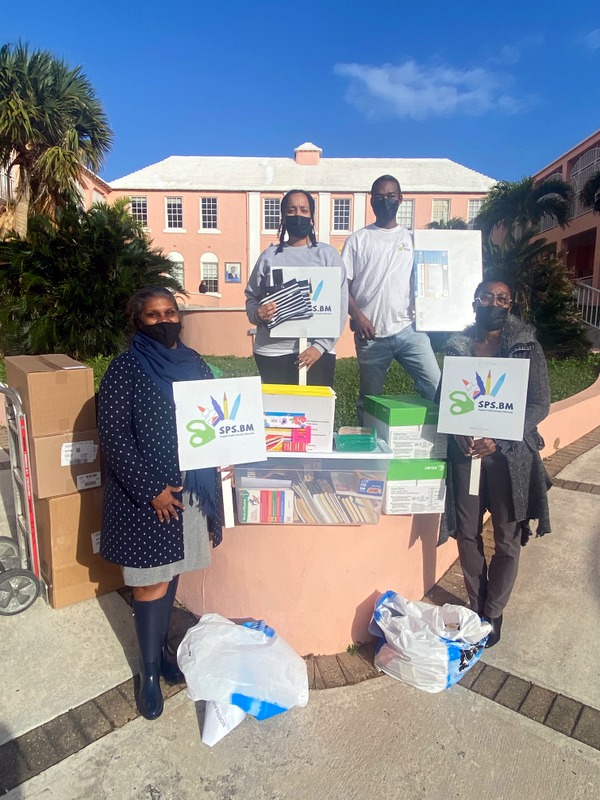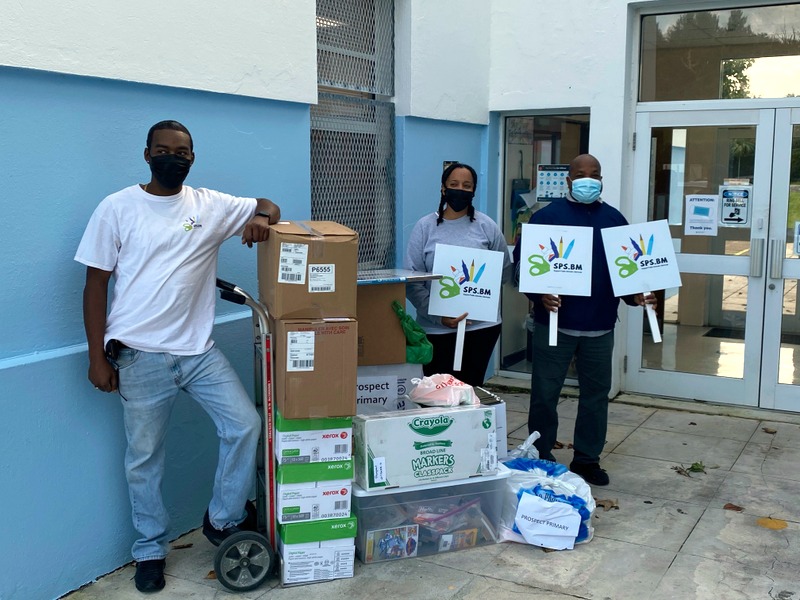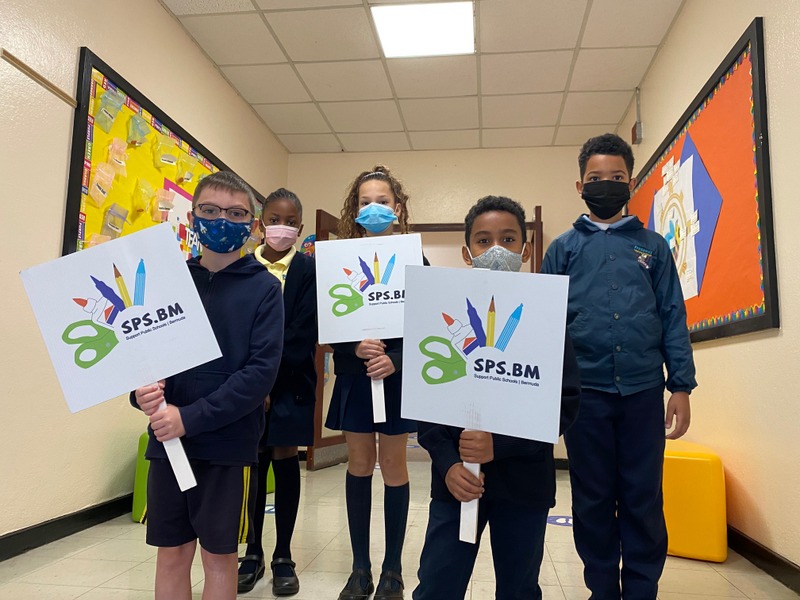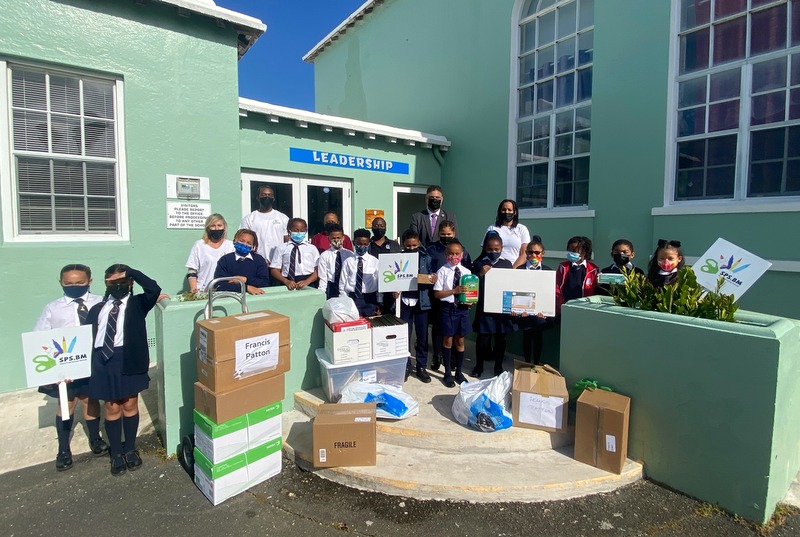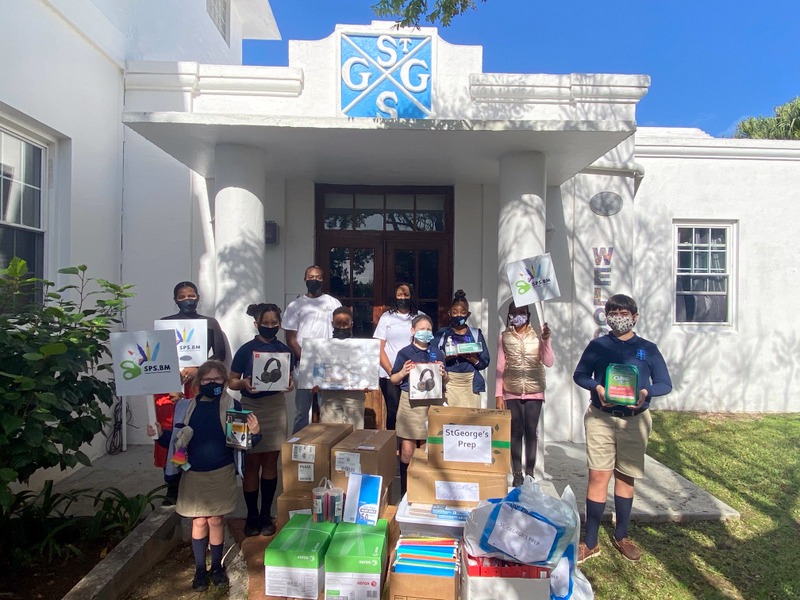 Read More About