Teaching Learning Caring Academy is set to open their doors on Monday, January 31, offering a school option for children aged 5 to 11.
A spokesperson said, "Teaching Learning Caring Academy or TLC Academy, is a new homeschool opening its doors on January 31, 2022, as an alternative schooling option for children ages 5-11 or primary school levels 1-6.
"TLC Academy offers a combination of traditional, online and hands-on learning along with collaborative play. The school will be held at 4 Park Road, Hamilton, Bermuda and will offer Language Arts, Mathematics, Science, Art, Music and PE classes taught by an experienced educational professional, Kimberley Mensah."
"Kimberley Mensah has a Bachelor's and Master's in Electrical Engineering and a Master's in Biomedical Engineering. With over 10 years of teaching and tutoring experience with students of all age levels, Kimberley is excited to embark on this new adventure.
"We are starting small, which will give students the specialized attention and help that they need to succeed in the classroom. The last two years have been very difficult for many students but TLC Academy aims to offer another option to get back to learning in a small, safe environment."
"I am very excited to open the doors and welcome students to TLC Academy where we are committed to providing a safe, nurturing and fun learning environment for Primary School students," said Kimberley Mensah.
Registration for Teaching Learning Caring Academy is now open and you can email tlcacademy2022@yahoo.com or call [441]-704-1973 for more information.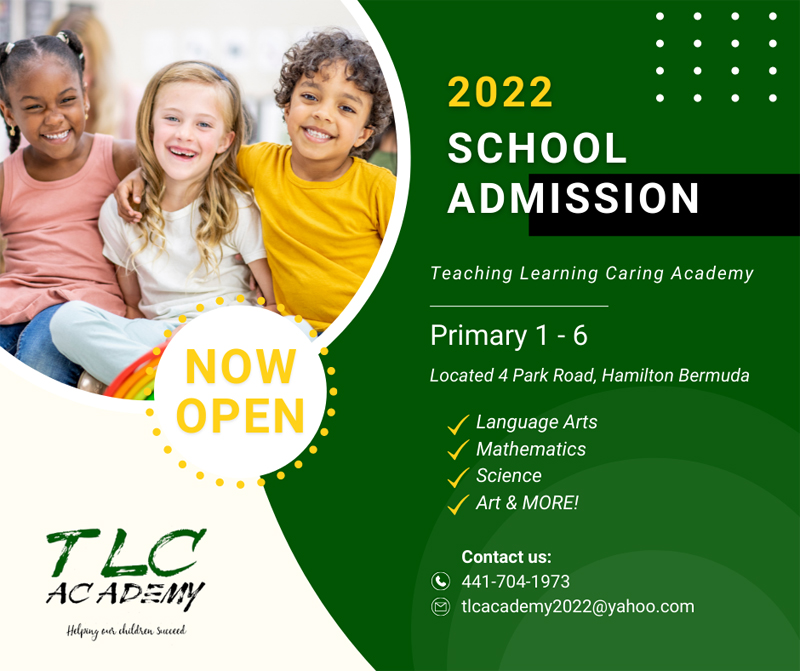 Read More About
Category: All