Vanessa James — whose father is Bermudian — "is the only Black figure skater competing for any nation in Beijing" and "carries not just the hopes of Canadian and French skaters, but also Black girls and women, boys and men across the world who strain to see themselves represented on the ice and slopes during the Winter Games."
This was from a report by the Associated Press, which explores the question of "where are the Black figure skaters?"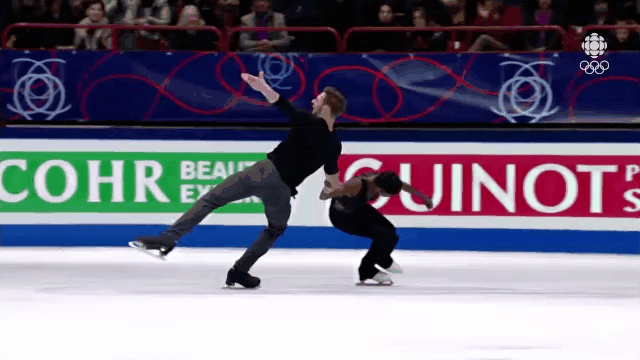 The story said, "The Salchow, the Biellmann, the Charlotte spiral — these figure skating standards are named after white people from the 20th century. And in a century-old sport that was largely European until just a few decades ago, some wonder: How can more Black athletes make the same lasting imprint on it?
"James, who skates in the pairs event with teammate Eric Radford, is the only Black figure skater competing for any nation in Beijing. She carries not just the hopes of Canadian and French skaters, but also Black girls and women, boys and men across the world who strain to see themselves represented on the ice and slopes during the Winter Games.
"Former French Olympic figure skater Maé-Bérénice Méité, who is Black, gave James a shoutout over Instagram ahead of the first day of the figure skating team competition in Beijing last week.
"So to all of you who'd like to support an example of what Black excellence looks like, I encourage you to support my best friend," Méité wrote to her more than 52,000 followers.
"James says the two came up in the sport together. "It's important to have her support because we see each other when we look in the mirror," James says. "When she's on the ice, I see me."
"She and Méité know they are beacons of inspiration for young, aspiring Black skaters. James says she imagines that somewhere, young Black girls are watching the Winter Games and thinking, "I look like her. I wanna be just like her. I can do that. I can be better than that."
"That's the key to excellence," James adds. "It's not just seeing it once. It's recreating it and repeating it. We need that. We need to grow."
You can read the full story here on APNews.com.
Read More About