"I may be the only Black figure skater at the Olympics, which is an honour and a privilege," Vanessa James said, adding that she feels "so proud to be a trailblazer for young Black girls and boys in figure skating."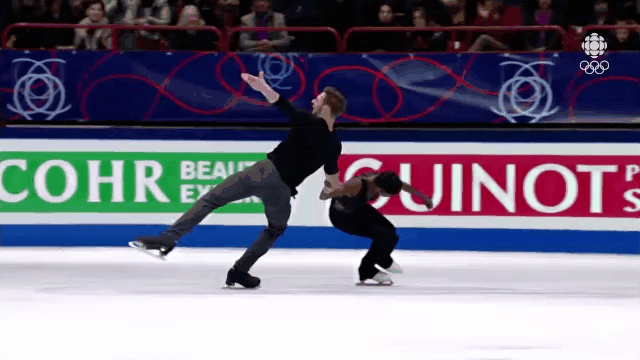 Ms James, who along with her old partner Yannick Bonheur were the first Black couple to compete in figure skating at the Olympic level, will be making her fourth Olympic appearance this year, this time representing Canada.
The 34-year-old — who has previously placed as high as 5th at the Olympics — was speaking to Canada's CBC as part of their series 'Being Black in Canada', with the video description saying she was discussing "what it means to represent more than just your country on the world's largest stage."
"I can use Surya Bonaly as an example, who was an incredible role model for Black athletes. She went through discrimination and injustice throughout her career and she persevered," Ms James said.
"She was an icon for all Black figure skaters, but she also broke down those barriers for skaters, like myself, to be able to skate without as many road blocks.
"I have to thank Surya and Rory Flack and Debbie Thomas. Those were beautiful Black women that had to go through these injustices so that we could live and skate in a more equal environment."
Ms James — whose father is Bermudian and lived on the island when she was young — recently told Bernews, "I love Bermy, I have my grandparents and my cousins and everyone cheering for me in Bermuda," she said. It's a piece of me; I grew up in Bermuda, my childhood is in Bermuda. I'll never forget that."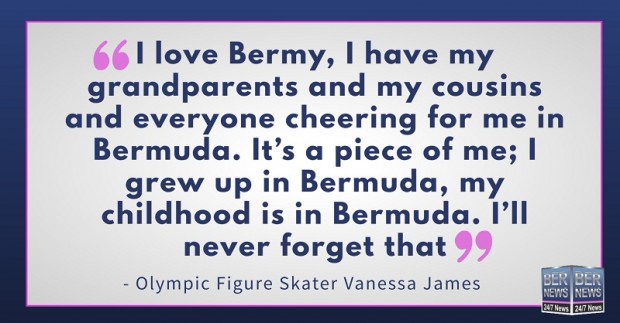 Vanessa James and Eric Radford — who were involved in a crash with another figure skating couple during a practice session — have started competing in the 2022 Olympics, with the pair placing fourth in the pairs skate with a score of 130.07.

Read More About