The Ombudsman's 'Bus Service Communications' report was tabled in the House of Assembly on Friday [Feb 18], with the report stating "that the communication of the bus cancellations does amount to maladministration in that the communication process is inadequate in providing information to the widest number of bus users and the general public about bus cancellations and the bus service."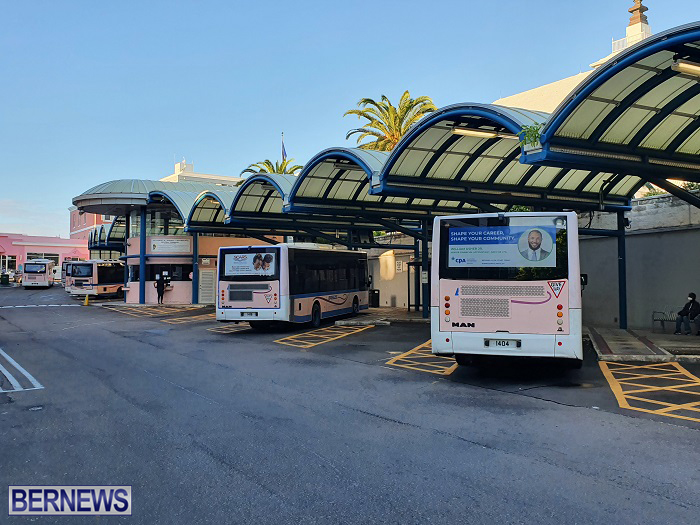 A spokesperson said, "The Report Bus Service – Communications from the Ombudsman of Bermuda, Victoria Pearman, was tabled in the House of Assembly on 18th February. The tabling of the Report in the House now enables the Report to be made available to the public, as indicated in the December 2021 release.
"The Report will be placed on the Ombudsman for Bermuda website www.ombudsman.bm, copies will be available for collection in the lobby of the Office of the Ombudsman in accordance with the Covid-19 protocols.
"The Department of Public Transportation [DPT] agreed to the recommendations, prior to the finalisation of the Report. It was important the DPT agreed to the changes from the Report which would lead to a better way of approaching communications about the Bus Service.
"This should result in the DPT communicating with all bus users and the public, including those who do not have ready access to the internet. Implementing the recommendations in full will develop the communications systems of the DPT and result in changes which will bring about continued improvement in Bus Service – Communications.
"The Office of the Ombudsman will continue to monitor and be engaged in the implementation of the recommendations in the Report. The changes in the communications actions by the Department of Public Transportation will improve information provided by the Department for the benefit of bus users and the general public.
"The Bus Service is intended to be available to all persons in Bermuda, improved communication will make this a better service in the public interest.
The Ombudsman's Report into Bus Service – Communications follow below [PDF here]
Read More About