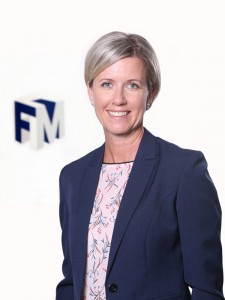 [Written by Carla Seely]
Growing up, my parents sacrificed a lot for their children and in their later years they made many more sacrifices to ensure their retirement years would be comfortable. They sacrificed overseas trips, they only made big purchases when absolutely necessary and, most importantly, they made sure they always put extra into their pension plan through voluntary contributions.
At the age of 62, my mother was diagnosed with terminal cancer, and the reality of it suddenly hit my father—he was going to lose his wife of 40 years and also spend his golden years alone. Sadly, my mother never reached her 65th birthday and my father's world forever changed; it officially became "Retirement for One".
As each generation begins to retire, many look forward to spending more time with their spouse but, for others, retirement will be a solo journey. The great news is that today's singles are reinventing what it means to retire alone by staying active in their communities and leading fulfilling lives. Whether you're single by choice or circumstance, you need to dedicate time and energy into taking care of your finances to ensure they are in it for the long haul.
For most, finances are at the forefront when you start thinking about retirement. When you add the single factor in, it can be daunting: Do you have enough money? How much money is needed annually? What happens if you run out of money? Who will help you if you become sick? With these concerns in mind, managing your finances and saving needs to be a priority—watching those pennies today will help you fold your notes in later years.
The simplest way to build your retirement savings is through your company pension plan. The mandatory pension plan contributions are 10% of your salary with the employer contributing 5% and the employee contributing a further 5%. But why stop there? If you're able to squeeze another 1–5% off your paycheck each month and use this for additional voluntary contributions into your pension plan, it's wise to start doing so as soon as possible.
Now, if you don't have a company pension plan, don't let that stop you—open an individual pension plan and make your own monthly contributions into it. The most important aspect is saving for the long term. A great website to start crunching those numbers is www.fmgroup.bm where you can click on the learning center and download the retirement planner tool.
Living Single in Retirement
A single person typically spends more income on expenses such as housing, transportation, food and even travel than an individual in a relationship who can share those expenses. While that means singles may need to save more for retirement, there may be other areas where expenses are lower, in particular for those who don't have any dependents.
If you're approaching retirement and you find yourself suddenly single due to a divorce or a spouse's death, you may want to avoid making rash decisions for the next 12 months. In other words, hold off on selling your home, rethinking your investment allocations or making any big gifts or purchases while you're still coming to terms with your new reality.
If you're recently divorced, consider revisiting your retirement plan as soon as possible after a divorce. You may want to set different goals for your new life and adjust savings rates accordingly. If your ex-spouse is still listed as your beneficiary, he or she could still receive proceeds from your estate; update your will to reflect your current wishes.
For widows, if your spouse has passed away, don't assume you should simply be able to roll their retirement accounts into your own. Since the funds are directly paid to the beneficiary, you may not be able to put those funds into your company pension plan. Rather, you may need to open an individual pension plan until you're ready for retirement. You'll also want to make sure your beneficiaries are updated, as well as your will. Finally, it's also important that both your health care directive and power of attorney are updated to reflect your current situation and wishes.
At the end of the day, retirement will happen whether it's by choice or by force, single or otherwise. Understanding your finances and preparing in advance for retirement will be the greatest gift you can give yourself.
- Carla Seely is the Chief Operations Officer at Freisenbruch-Meyer. If you would like any further details, please contact her at cseely@fmgroup.bm or call +1 441 297 8686.

20 Most Recent Opinion Columns

Opinion columns reflect the views of the writer, and not those of Bernews Ltd. To submit an Opinion Column/Letter to the Editor, please email info@bernews.com. Bernews welcomes submissions, and while there are no length restrictions, all columns must be signed by the writer's real name.
-
Read More About