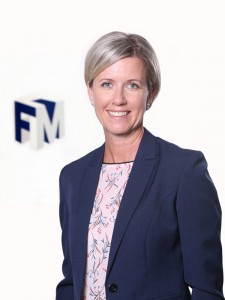 [Written by Carla Seely]
At some point in their lives, most people have thought about what they would do if they had a sudden positive change in their finances – maybe quit their job, travel the world, buy a house or pay off their mortgage. I certainly have played the game with my husband, dreaming about what we would do if we inherited or won a million dollars! Neither of these has happened and both are probably a LONGSHOT. If it does happen, boy, do I have plans for those dollars….
Interestingly, about 25 years ago I worked with a guy who was part of a lottery syndicate; they hit a partial jackpot and he ended up with $350,000 in winnings. He was in his early twenties and a smart guy, and he used the money to buy a house. In all honesty, I am not sure if I would have had the maturity to even think like that in my early 20's.
Let's face it, the reality for most of us is that a financial windfall will not come from a scratchcard or a lottery ticket but will more than likely result from an inheritance, the sale of real estate or a business, or even a significant bonus at work; put simply, it is anything that will provide a significant financial difference to you and your family.
A sudden change in your financial situation can mean a change in your income position, assets and even your lifestyle. The first step is to make sure you reach out for professional financial guidance to manage this change so that you are able to maximise your windfall and build financial security for your future.
Planning for your future will be key, and, let's face it, it might be a little difficult to see anything beyond the short term with a significant financial gain; but it's important that you do so. There is nothing wrong with indulging in a little frivolous spending, but the key word is LITTLE. Before you squander your newly acquired money, be aware of and make allowances for any associated expenses that come with it. Some of these considerations include stamp duty requirements, legal fees and, in the case of inheritance, any stipulations or clauses in order for you to accept the gift.
When you speak with your financial professional, make sure you discuss how to strike a balance between achieving short- and long-term goals. And if you haven't really thought about what those goals might be, then it's really important to come up with a plan.
Consider your investment strategies. Your short-term goals may address some immediate needs, while your long-term goals may be linked to your retirement or perhaps even early retirement. It's important to identify the investment strategies based on the horizon and risk tolerance; different investment vehicles have various levels of risk and reward which will be guided by your short- and long-term goals.
Now when it comes to planning your estate, a financial windfall or inheritance will most definitely change your position with any estate-planning strategies you may have in place. Review and update your will and beneficiaries to make sure they reflect any new-found wealth.
At the end of the day, it all comes down to money management and focusing on a plan to become financially independent and having a little enjoyment along the way.
- Carla Seely is the Vice President of Pension and Investments at FM Group. If you would like any further details, please contact her at cseely@fmgroup.bm or call +1 441 297 8686.

20 Most Recent Opinion Columns

Opinion columns reflect the views of the writer, and not those of Bernews Ltd. To submit an Opinion Column/Letter to the Editor, please email info@bernews.com. Bernews welcomes submissions, and while there are no length restrictions, all columns must be signed by the writer's real name.
-
Read More About