Minister of Youth, Culture and Sport Dr. Ernest Peets toured the Bermuda Historical Society Museum, as part of his ongoing support for the island's museums, galleries and historical landmarks.
A Government spokesperson said, "The Bermuda Historical Society is one of the City of Hamilton's oldest cultural attractions.
Minister Peets with Andrew Bermingham, president, Shirley Pearman, Karen Becker, Ellen Hollis and John Cox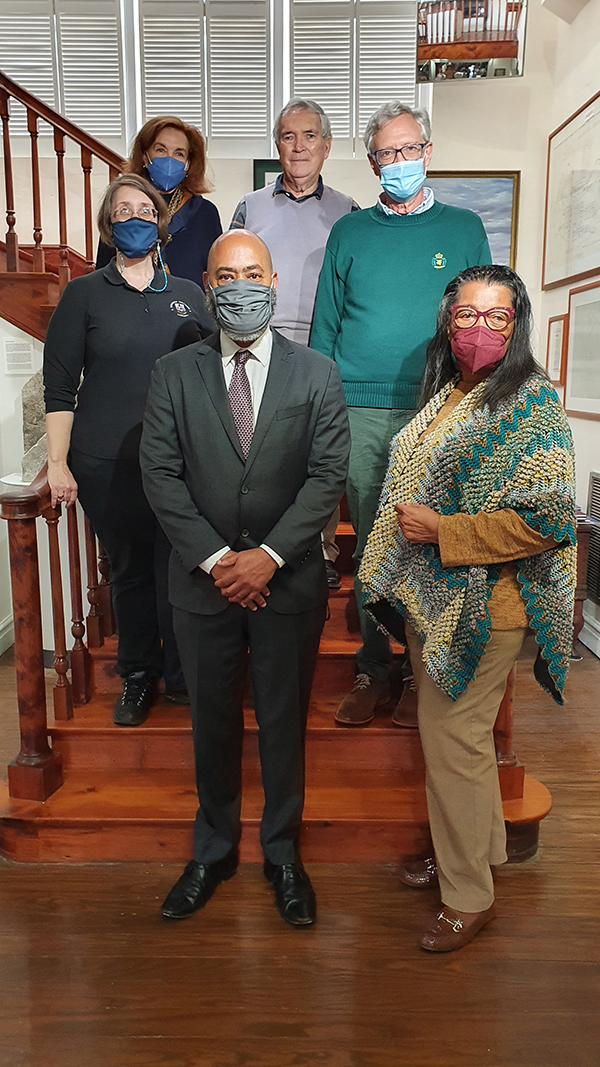 "The museum shares a home with the Bermuda National Library on Queen Street. Founded in 1895, the museum holds the largest collection of Boer War artifacts, as well as a trove of rare coins and documents and an extensive historical photography collection."
Minister Peets said, "As I continue touring our cultural landmarks, I continue to be amazed at the level of commitment and passion that our curators and museum directors have for preserving Bermuda's legacy.
"My visit to the Bermuda Historical Society Museum uncovered treasures that helped to better shape my understanding of Bermuda's past. It also helped to enlighten me about the significant role that Bermuda played in key moments of history.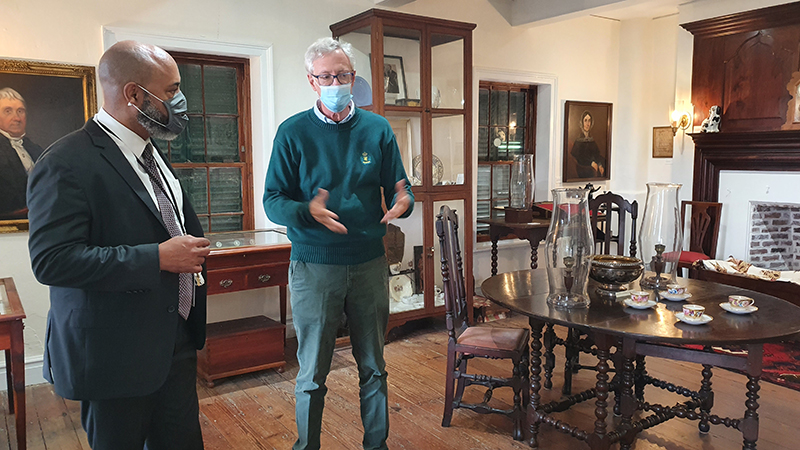 "I want to express my thanks to the Bermuda Historical Society for their gracious welcome as it was an incredibly informative tour.
"As I've previously said, it's important for us all to learn as much as we can about our heritage. And I think that each of us can benefit from spending some time at our museums and historical institutions, as they can greatly help in expanding our appreciation of ourselves and our country.
"It's so critical that our community support these charitable institutions because they are the preservers and custodians of our historical artefacts."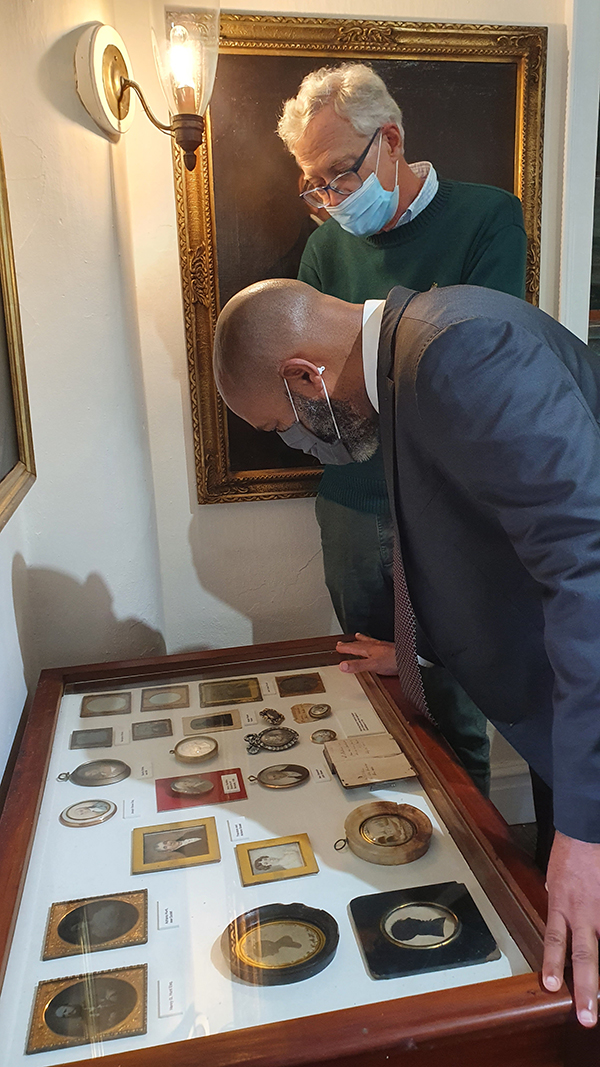 "The Bermuda Historical Society Museum is currently open 10:30 to 1.00 pm on Tuesday and Thursday. Access is through the Bermuda National Library. Opening hours are expected to increase with the start of the cruise ship season," a spokesperson said.
"The Museum is also available for private tours for visitors, school groups, and staff from local businesses. To arrange, please contact Mr. Andrew Bermingham on 236-4193 or apbermingham@logic.bm.
"The Ministry notes that as part of its support, in 2021, the Bermuda Historical Society Museum received a Heritage Grant from the Department of Culture. The grant, in the amount of $6,000, assisted with promoting Bermuda's history by maintaining the upkeep of the Museum."
Read More About
Category: All, Entertainment, History, News