The MoonGate Group recently distributed its 'We Care' packages to vulnerable people in the community, with some 175 packages donated.
A spokesperson said, "On Friday March 4, the MoonGate Group once again distributed its 'We Care Packages' to vulnerable persons in the community. The inaugural campaign which began in 2020 had a distribution of 100 packages; however, due to the demand, this number has nearly doubled to 175 in 2022.
"Not only did this number increase, but the quantity and quality of the contents have also increased. Further, the company was able to source a much-requested waterproof totebag for daily use. The company appreciates the assistance of a several of its own HealthCare partners and organizations which helped co-sponsor this necessary community project."
Leon Bascome, CEO of MoonGate, said, "Recently, my 20-year-old son asked me, 'Dad, how did you know what your purpose was?' This resonated with me because I had never contemplated that. What I did realize – and what I try to teach him – is that in one's quest to achieve, we must retain a sense of balance of the human spirit. Last Friday was so humbling for me because I learned more of the depth of needs in Bermuda; for instance, speaking with Ms. Augustus at Teen Haven – they need to increase the number of beds; Salvation Army, Ms. Chandra Lee Bascome noted more volunteers are needed for the feeding program.
"What was most gratifying for me, however, was going to my old neighborhood down at Devonshire Dock and sharing with the guys: some remember me. It hurts because we are only a microcosm of the solutions required; however, we will continue where we can. I am appreciative of the MoonGate team, partners and every single one of our clients: we have all collectively contributed to the betterment of our community."
The spokesperson said, "Group recipients included:
The Holy Cathedral
Christ Church in Warwick
Teen Haven
Harbour Light
Bethel AME Church
First Church of God North Shore
Women's Resource Center
Ms. Chantel Simons, Business Development Officer at MoonGate, said, "We have seen the need and increased our packages, taking our numbers to 175 bags in total this year. With the pandemic still on, the needs of the clients change. This time I reached out to charities to enquire what the need was from those who frequent their facilities. This was very helpful in determining who we could reach out to for additional supplies to place in the care packages."
The spokesperson said, "Chantel coordinated the event with MoonGate's partners and additional organizations who were happy to volunteer their products to create the 'We Care' packages. Contributors are as follows:
Arnold's Markets – water and nutritional bars and Nut snacks
Butterfield & Vallis – deodorants, body wash, body spray and snacks
Caesars Pharmacy – Toothbrush sets
Casual Footwear -Socks
Crawl Hill Esso Station – Joseph Marable – Photography
DaVinci Dental – mini toothpaste
Dayrosia – Mini Soap bars
Dowling's Marine and Auto Service – Men's razors
Goslings – Hand sanitizer
Hamilton Princess -face masks
JaNauzi's / The Salon Store – Comb sets
JoMar – Joseph Marable – Photographer
KErin Oral Care – Dental floss
Medical House -Hand sanitizer
My Pharmacy – Socks
MoonGate Group – tote bags, toothbrushes, socks, face masks
NewEdge Diagnostics – Hand sanitizer
North Shore Medical Aesthetics Center – Mouthwash
Premier Health & Wellness – face masks
Tucker's Transport Ltd – Raymond Tucker – Taxi service
"Once again, MoonGate would like to thank all sponsors, especially those who have been on board with us for the past three years and have donated generously. We need give special mention to the volunteers who ventured out to share the love and capture the moments:
Theresa Roque, Finance Manager at MoonGate Group
Hope Johnson, Relationship Manager at MoonGate Group
Dr. Nilklas Traub
Joseph Marable 'JoMar', Manager of Crawl Gas Station – photographer and videographer
Raymond Tucker – Tucker's Transport Ltd. minibus
"You can find out more about the MoonGate Group by visiting www.moongatebda.bm, Facebook or Instagram. You may also contact 542-2200 or email reception@moongatebda.bm."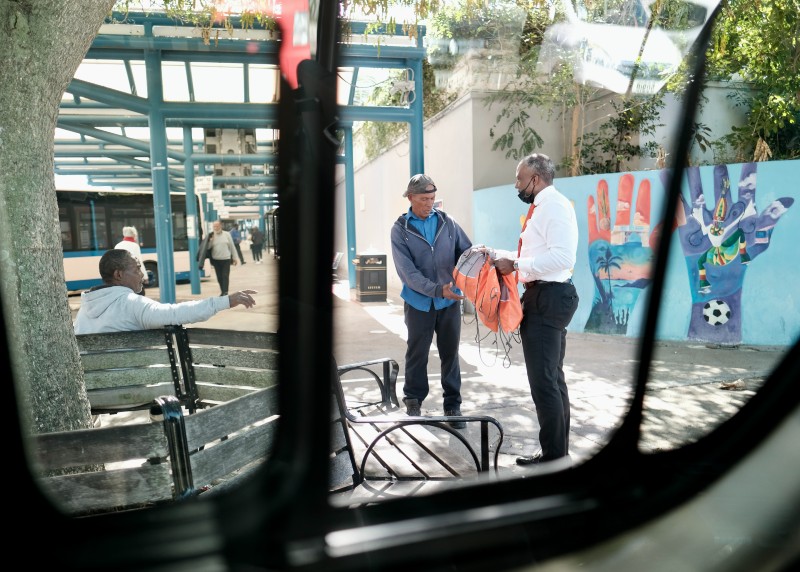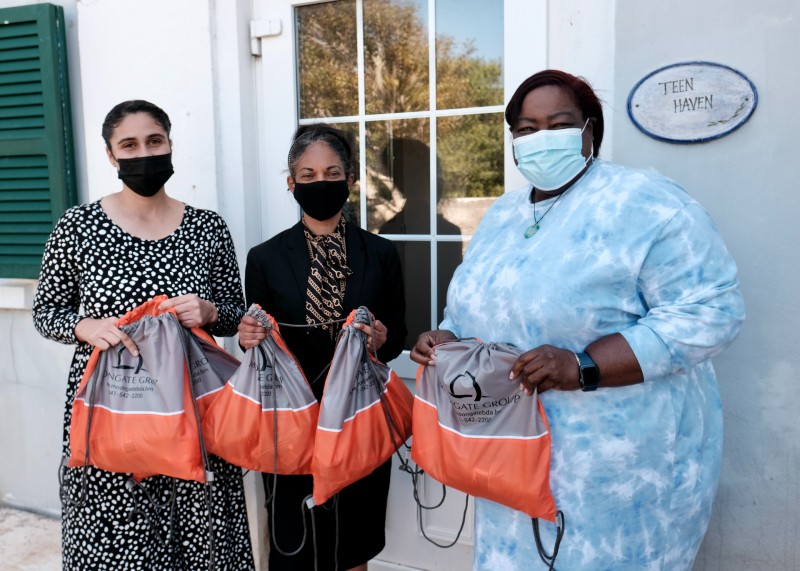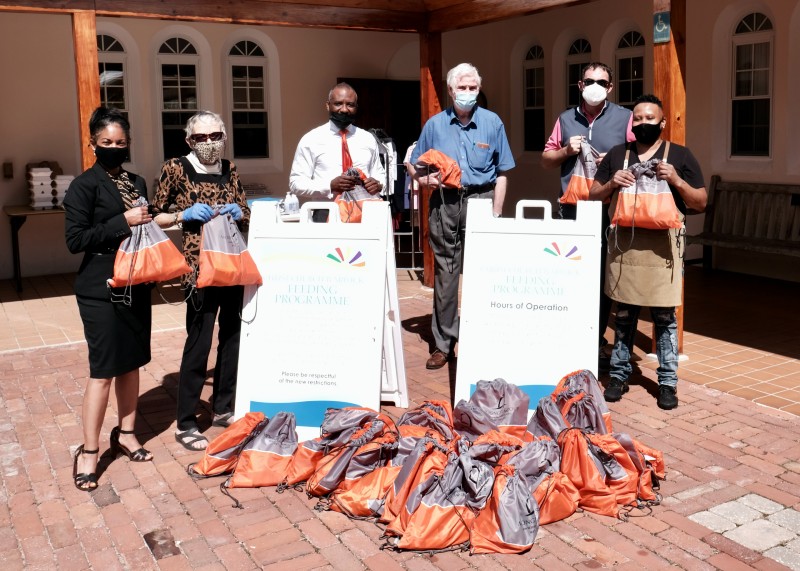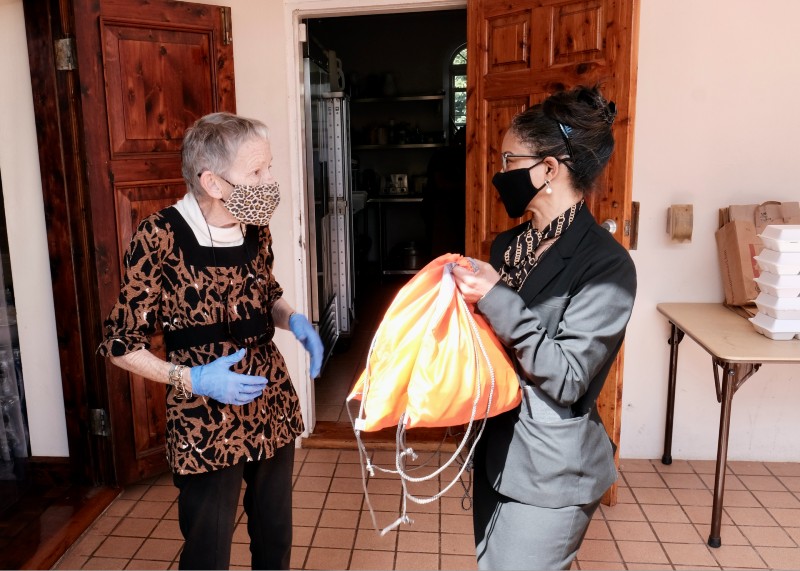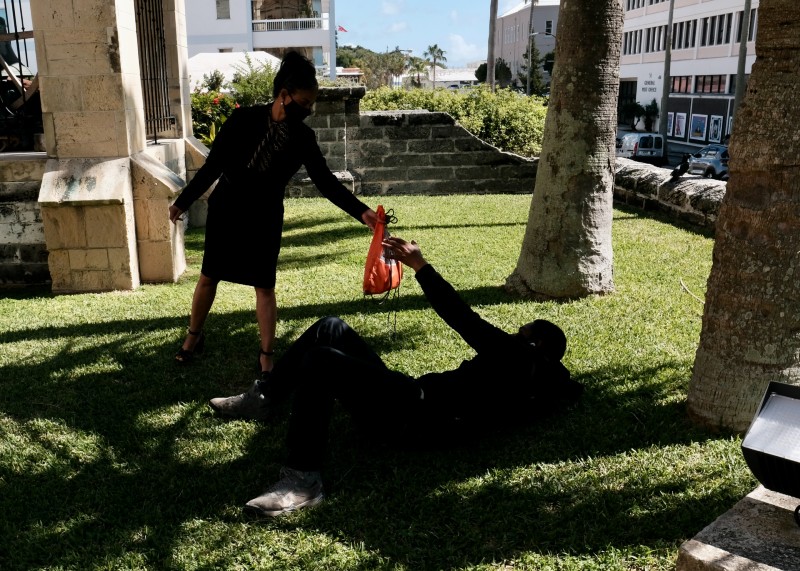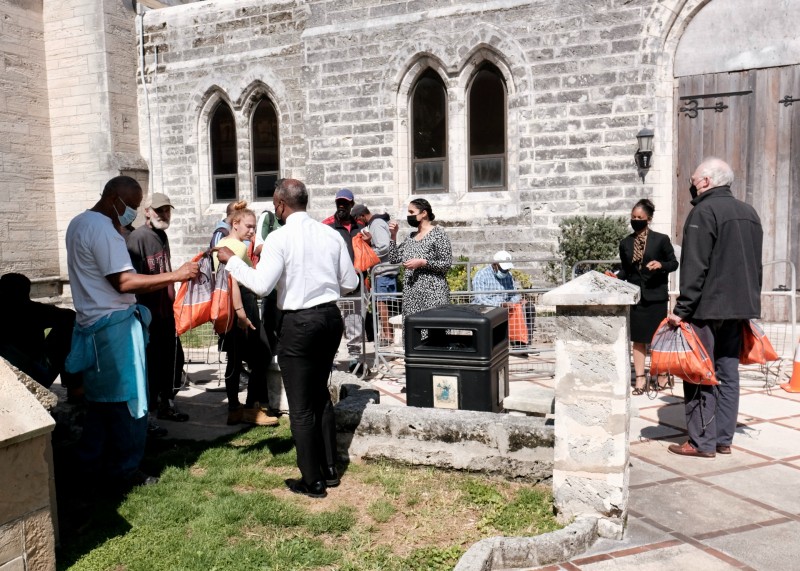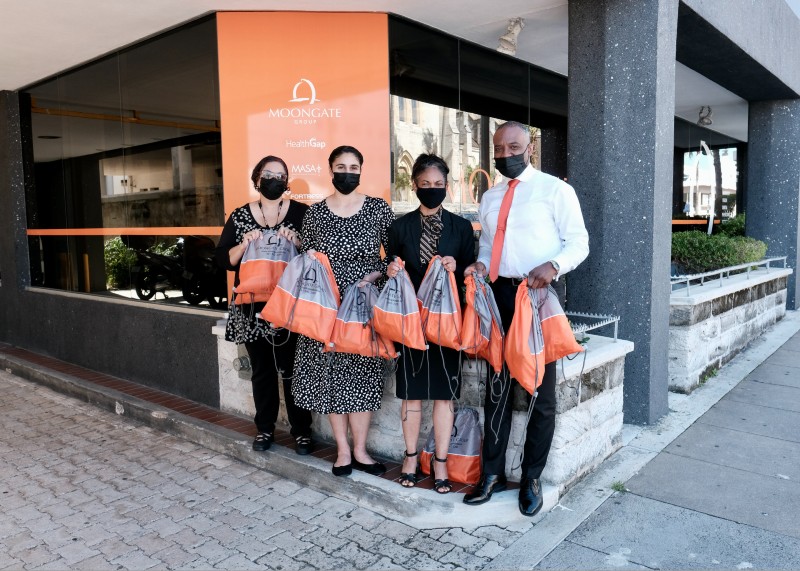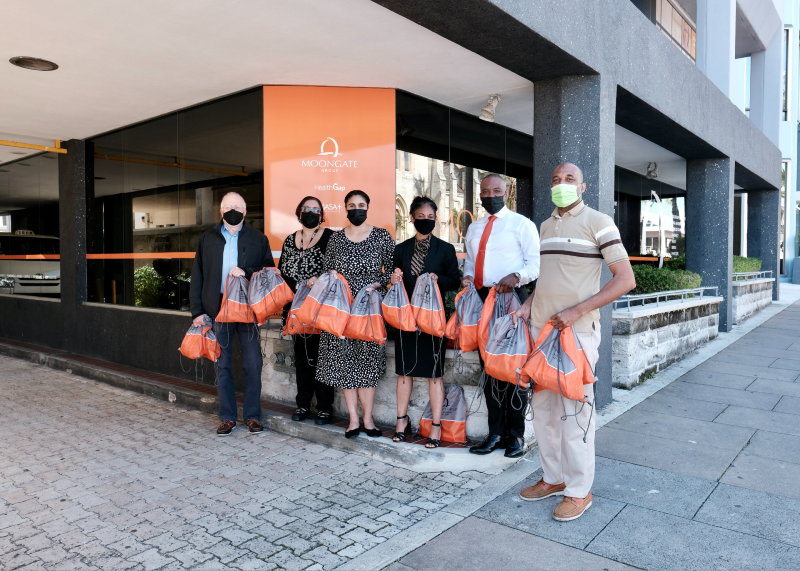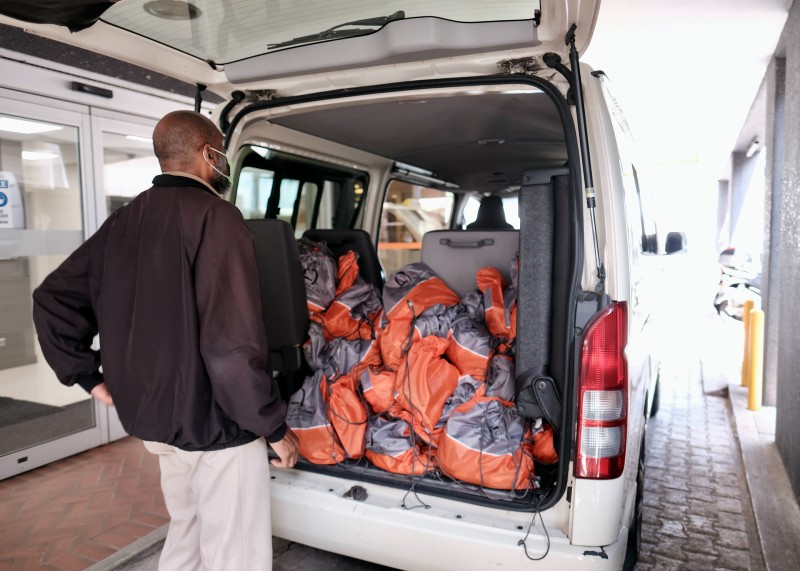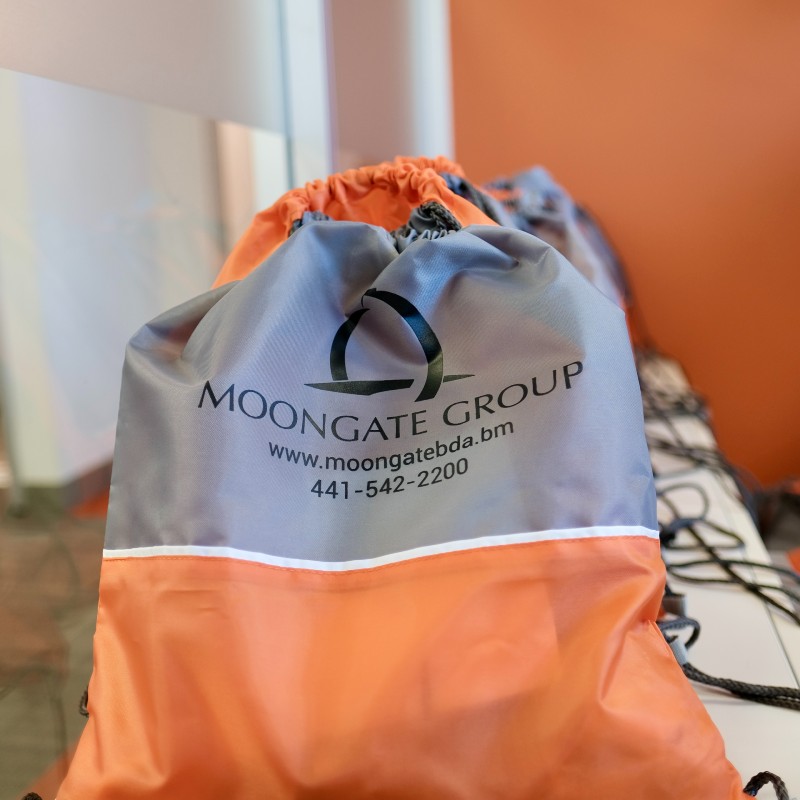 Read More About