Masterworks Museum of Bermuda Art was the latest visit by the Minister of Youth, Culture and Sport, Dr. Ernest Peets, who continued his tour of the island's museums, galleries and historical landmarks.
"The public will be aware that as part of his ongoing support of the island's cultural institutions, Minister Peets has committed to engaging with those who oversee and manage these facilities," a Government spokesperson said. "Minister Peets was given a tour of the facility by Masterworks Founder, Tom Butterfield, MBE."
Minister Peets and Tom Butterfield at Masterworks Museum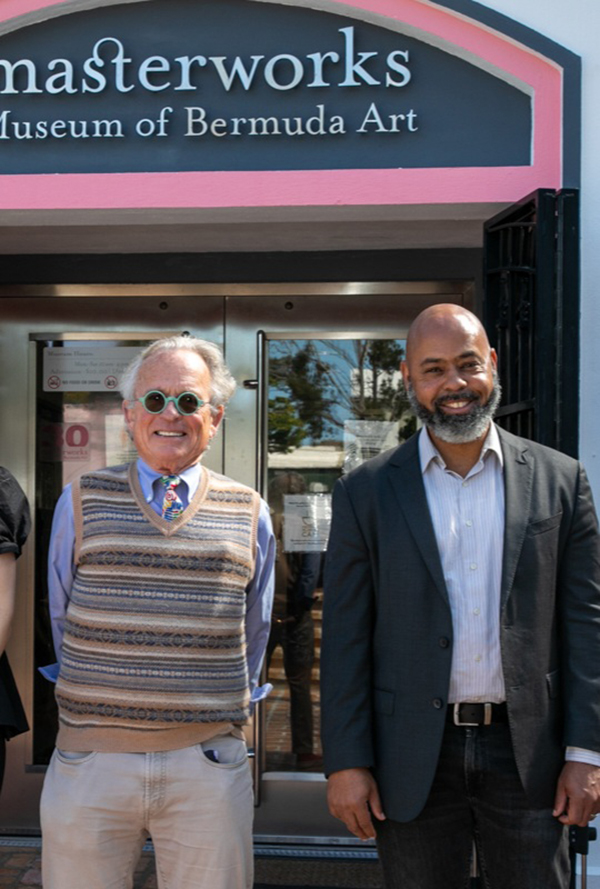 "Masterworks opened Bermuda's first ever purpose built museum in the Botanical Gardens in March 2008. Originally an arrowroot factory, the building was built in the mid 1800s.
"Part of the museum features arts and crafts created by local artisans. And the core gallery collection consists of paintings, drawings, fine-art photographs, sculptures and historic documents dating as far back as the early 1800s.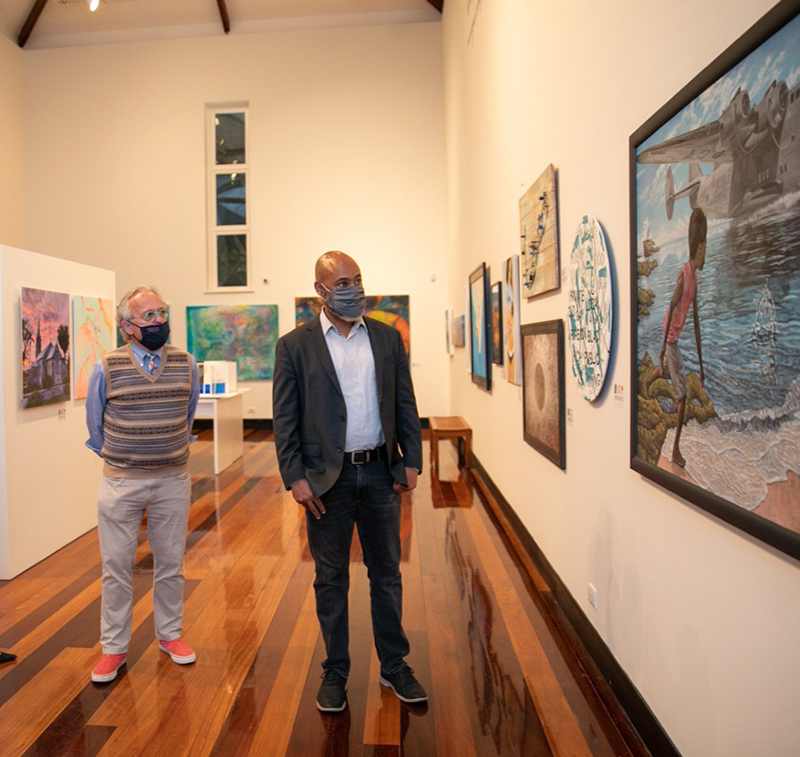 "The museum is a cultural and historical treasure for Bermuda that helps to enhance the understanding of Bermuda's legacy through art.
"The Minister notes that his visits to these institutions, many of which are charitable organisations, have provided him with an invaluable opportunity to learn first hand about the challenges that they face, particularly in the last two years of the pandemic.
"And Minister Peets continues to champion the importance of embracing our collective history noting that the "protection and preservation of Bermuda's cultural legacy depends on the community supporting these institutions and learning more about our rich, diverse heritage".

Read More About
Category: All