Premier David Burt, Minister of Tourism Vance Campbell and BIU President Chris Furbert will be holding a town hall meeting this evening [May 12] about the Fairmont Southampton Hotel Act, and it is set to begin at 6.00pm and we will carry the live stream below.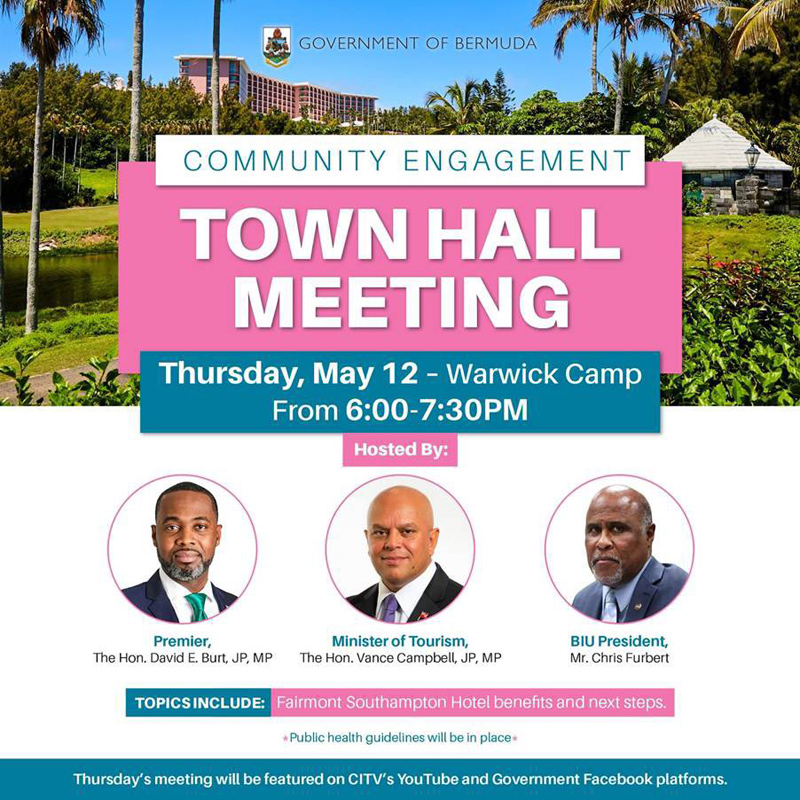 The hotel has been closed for some time, and in March Westend said they have "obtained third-party institutional debt and equity investors for the Fairmont Southampton in excess of $300 million," and noted that the "target is to commence the re-development this summer with a plan for a grand re-opening in 2023."
The developers also noted that "upon reopening, the hotel will create over 800 direct employment opportunities and many more jobs for local restaurants, taxicabs, and other related businesses."
The House of Assembly recently passed the Fairmont Southampton Hotel Act which grants a number of customs duty and tax concessions and it can be read in full here. In most cases, the concessions last for 15 years, a timeframe which has received some criticism.
In announcing tonight's town hall, Premier David Burt said, "The redevelopment of the Fairmont Southampton is critical to Bermuda's tourism industry. As indicated by Minister Campbell in the House of Assembly, the passage of the Fairmont Southampton Hotel Act 2022 was an important step in our island's tourism and economic recovery. Thursday's town hall is an opportunity for the public to ask questions and gather more information about the benefits of this project, which will create jobs, help to increase airlift, and earn money for the country."
Update: The live broadcast has ended, and the 88-minute live video replay is below: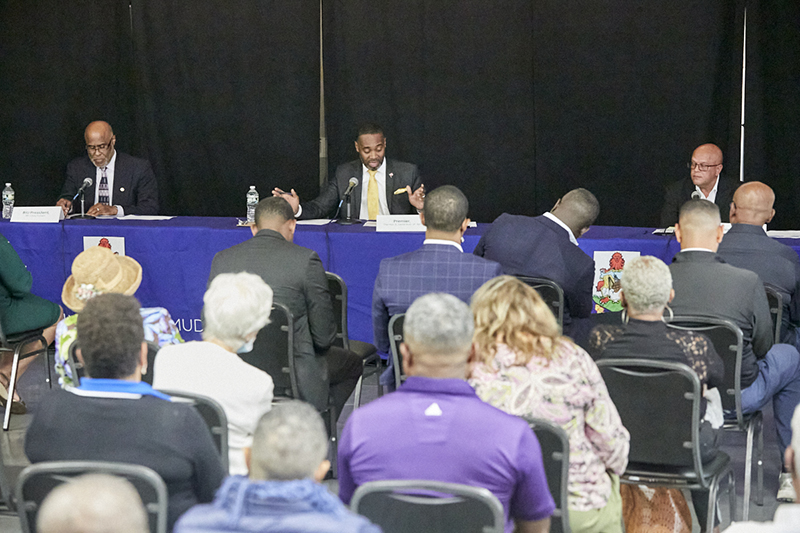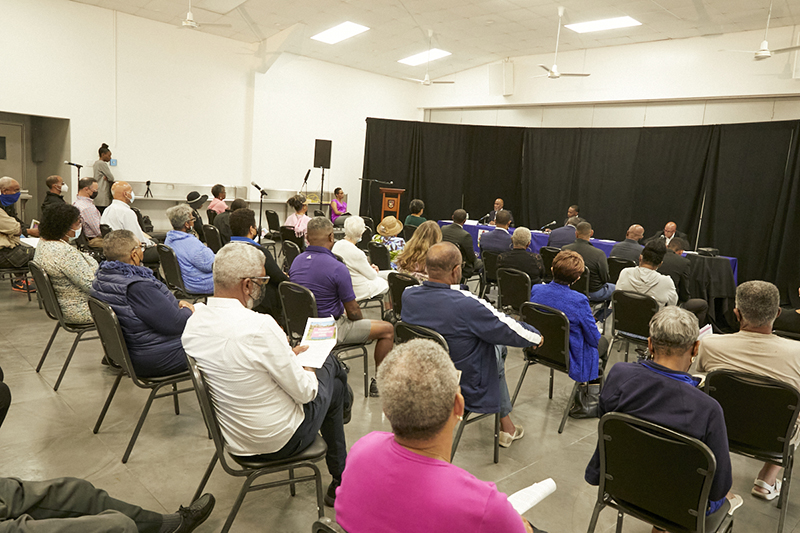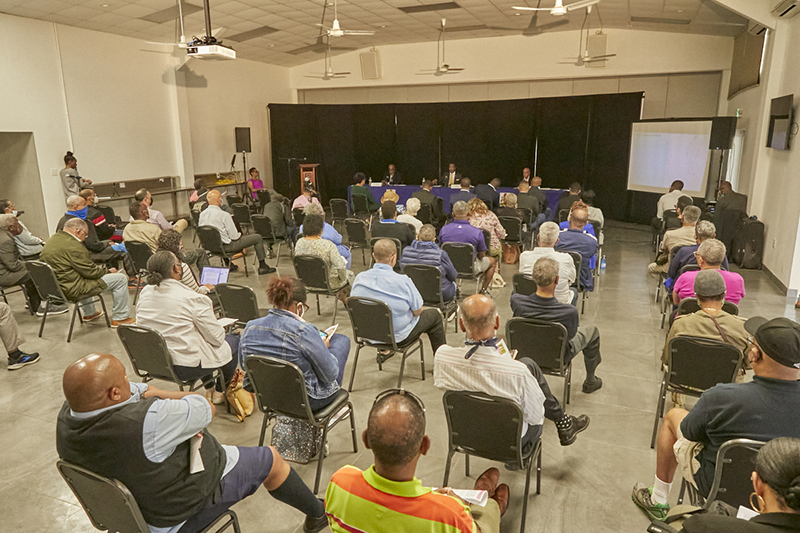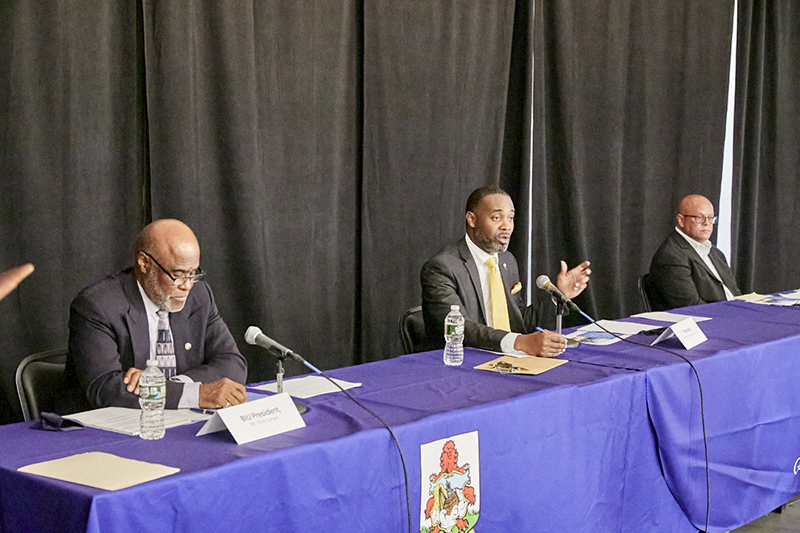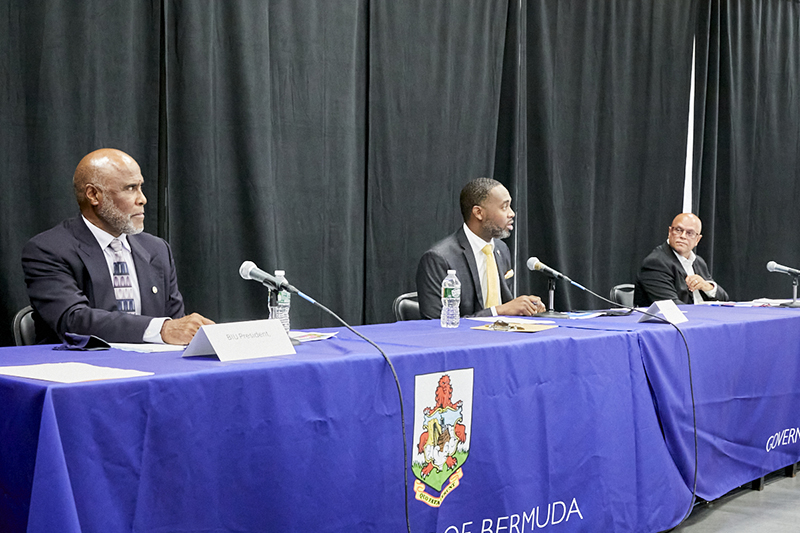 Read More About