[Written by Dale Butler]
The three top local vocalists slated to render outstanding performances before lunchtime patrons at the well-established "Creatives Live!" event on the steps of the historic City Hall were Toni Robinson, Sheila Smith and Samantha Smith. However, when it was announced that Sheila would not be available, the audience took it in stride and waited patiently for the concert to start.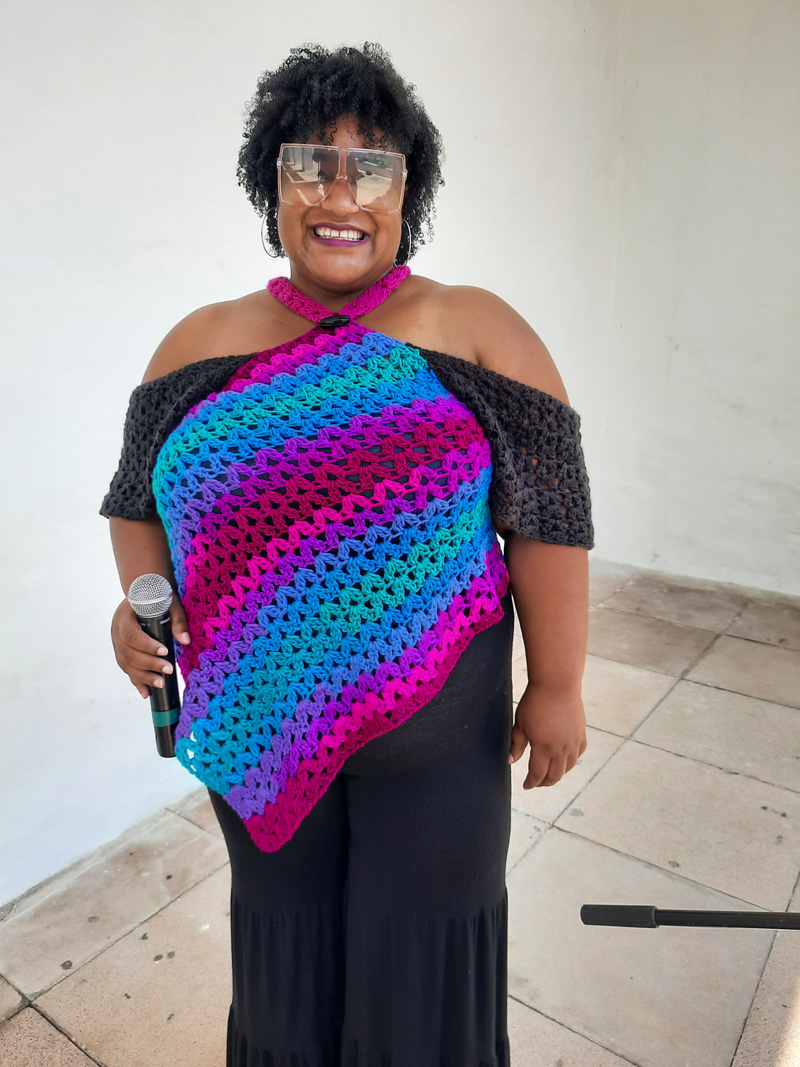 In the next few weeks, we will learn if the event has changed venue and/or has been altered in any other way. Should this occur, it is significant that we pause to thank two key people, falling under the leadership of the Director of Community & Cultural Affairs, Dr. Kim Dismont-Robinson and, the organizer for the event, Graham Mawer. In his capacity as the Cultural Liaison and Development Officer, he has worked hard to lay a strong foundation for local live music, whether it was at the Warwick Workmen's Club or the Devonshire Recreation Club.
His current golden egg is "Creatives Live!" which has proven to be a success for lunchtime patrons who can sit, at no cost, and watch polished performances. I salute him for the direction he has taken and, as the Professor of Local Music, I have no doubt that history will do the same.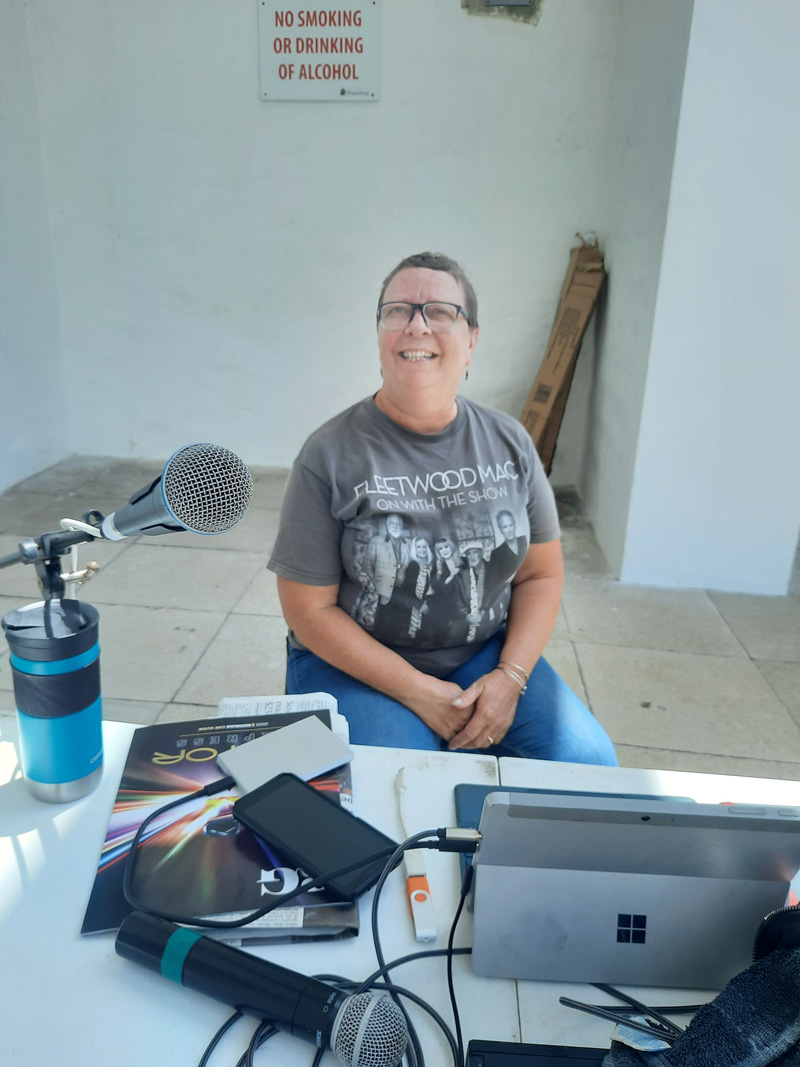 Outdoor concerts at that location can come with all sorts of issues, given the fact it is open without walls or, as in this case, two pillars and a drop back. Fortunately, Bermuda has a bag full of experts who are adept at such challenges and they've accumulated a lot of experience. Stepping up to the task was no other than audio engineer Shelly "Thunder" Johnson with 30 years of expertise and experiences as big as the former Music Festival or with the Follies in the Empire Room of the Southampton Princess Hotel.
Currently working at Bermuda Broadcasting Company [Power 95 Bermuda] is Shelley "Thunder" Johnson and Albert Philpott, who have 37 years of experience. Shelley delivered sounds to perfection for all of the events and she was always on time. She is presently working out of Reality Sound Systems with Ben Outerbridge and her knowledge of the craft enabled the audience to enjoy every word spoken or sung. I applaud her as well, because we are all too familiar with jarring squeaky mixes or discomforting silence. Shelley was immune from sound issues and this helped put the icing on the cake at this outdoor activity.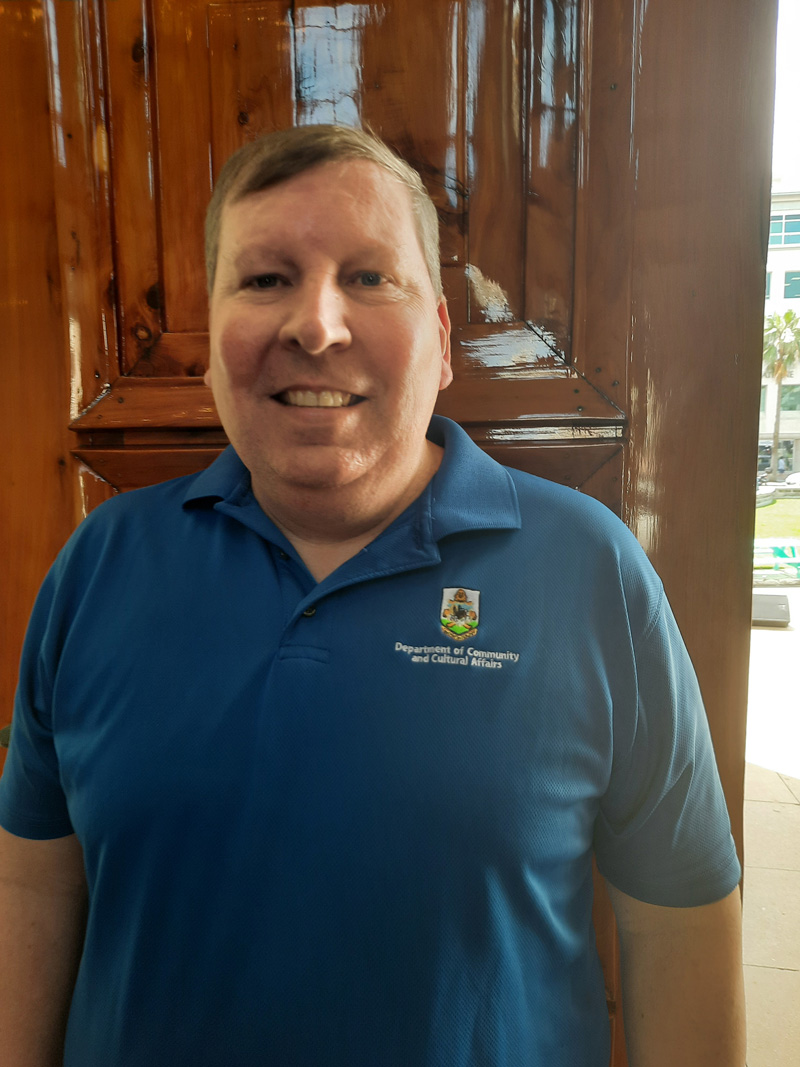 On Friday, May 20th, the audience was given a first class show. It was unfortunate that Sheila Smith was unable to attend, but a few minutes after the announcement people seemed to understand. However, her absence brought pressure to bear on the remaining singers.
First up was Samantha Smith, who was no stranger to the event. My review of her last performance was a hint that she would be back. Her first song, with a creative flair and new arrangement, was what was needed to set the pace: "I Will Survive," which she used to tell a story about events happening in her life.
It appeared to have gone off well as the audience was entranced by various incidents that were impacting her spiritual journey. This was the connecting bridge to all of the songs, as she sang two from India Arie and a variety of others which led her to culminate with "God Is My Anchor."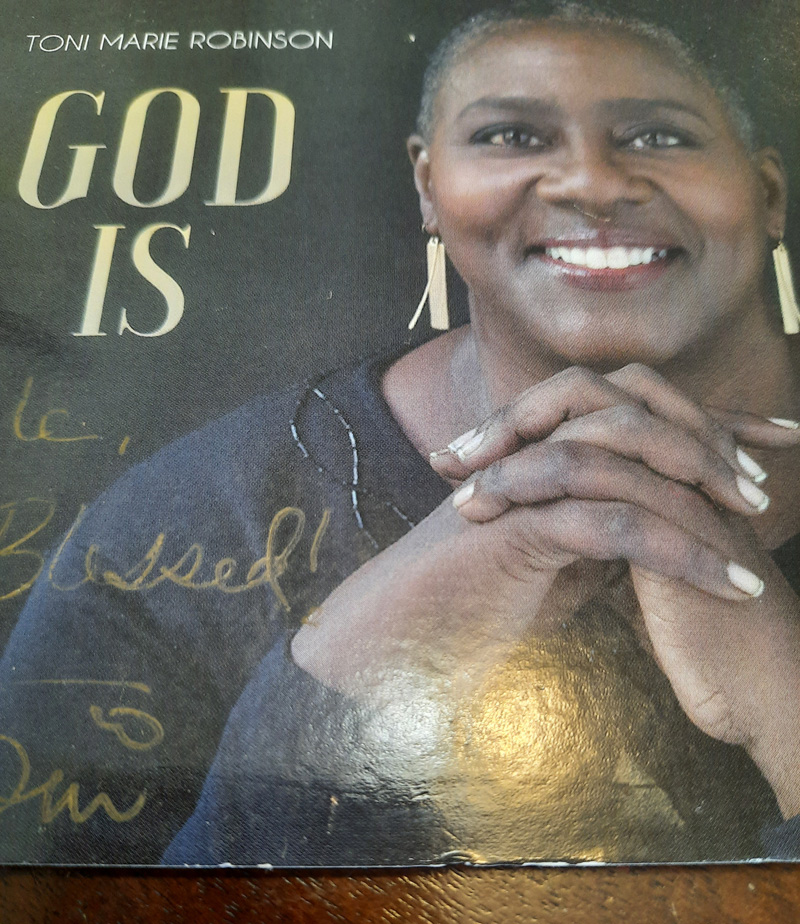 Introduced next, as "The First Lady of Gospel," was Toni Robinson – well-known for her wide range vocal registers. With an amazing number of concerts, under her belt and a CD titled "God Is," Toni continues to stand at the top of the ladder and perform with confidence and clarity – known to silence talking, and move people to tears and standing ovation, even at funerals. She doesn't require a laptop or music sheet to sing. The impassioned energy of her heart can be readily felt.
Lord You're Holy – Eddie James
One Night with the King
Ordinary People
Amazing Grace
Although Sheila's fan base was disappointed, they understood and the show went on with Samantha and Toni and they ensured the high standard was kept high. Local performers are destined for a great year based on what I am hearing island-wide. The Covid-19 isolation has not stunted their beautiful renditions. We have so much to be thankful for. The audience seemed very pleased and, after all is said and done, we can only thank everyone for the roles they have played by providing us with live performances.
- Dale Butler is the Professor of Local Music and also writes restaurant, book and dance reviews for Bernews.

Read More About
Category: All, Entertainment, Music