Noah's Ark Feed and Supply pet store is holding a sidewalk sale to raise funds for WindReach Bermuda.
Items include fish supplies, dog collars, pond ornaments, and bird supplies, with prices ranging from free to $20.
Noah's Ark Feed and Supply, on Marsh Lane, Devonshire, is open Monday to Friday from 9.30 am to 6 pm, and 8.30 am to 6 pm on Saturday
WindReach Bermuda in Warwick offers a variety of therapeutic and educational experiences for people with varying physical and intellectual abilities.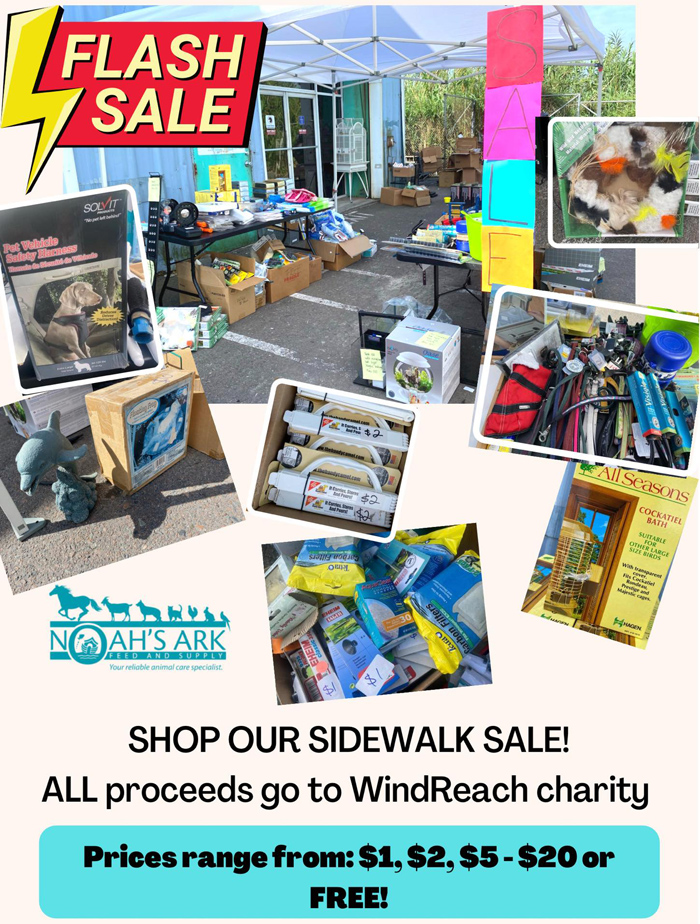 Read More About